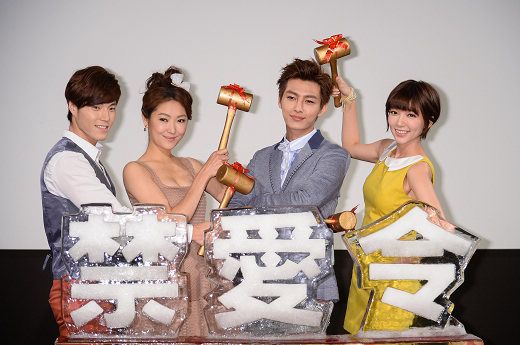 We have a winner, folks! To wash away the triple stench of the recent premiere of three abysmally terrible TW-dramas (Love Around, Love Touch, and Love SOS), SETTV managed to do something small-scale yet utterly hits the spot. Just You premiered this Thursday night and it was immediate and utter love from beginning to end in episode 1. I actually had high expectations for this one because all the promotional materials were cute and cuter I couldn't help but get excited. Normally that spells doom since things rarely meet expectations, except this one did! Aaron Yan and Puff Guo were winning right off the bat, their characters were well-formed with just the right amount of drama exaggeration to make it fun without being over-the-top, and the set up is chock full of unending potential for conflict and excitement since they are housemates at home and boss-subordinate at work. I'm completely in love with both the opening and closing sequence for this drama, the execution and both new songs used. The opening isn't the old Xiao Gui (Alien Huang) song "Cat in the Village" but is instead a brand new duet between Xiao Gui and Genie Zhou called "My Beloved", sung in both Mandarin and Taiwanese which made me do a double take and my brain took a second to switch languages and understand what they were singing about. The ending theme song is a brand new Aaron ballad called "The Unstoppable Sun" and might even edge "Memorial Day" (used in King Flower) as my favorite Aaron song of the year.
I enjoy how cheeky both sequences were, capturing the energy and slightly silly vibe of the drama perfectly. The cast attended a premiere party two days ago and this time Puff was able to be there and she and Aaron showcased their great chemistry for the gathered fans and press. Both confessed they hit it off immediately and are having a blast working together. A mild scandal might be brewing when their actor colleague revealed that Puff and Aaron have been going missing at the same time on set – to which Puff claimed she was off hunting for snacks and Aaron offered to tag along, and then Aaron chimed in that he was merely going with her to pay for lunch. LOL, these two, fangirls of Fahrenheit and fanboys of Dream Girls are going to have a collective hernia if Aaron and Puff actually end up dating for real because of working on this drama. It could happen, and thus far these two are not hiding how much they enjoy working together. Check out the cute pictures from the premiere party, some brand new BTS stills of Puff and Aaron on set, and watch the addicting opening and closing sequence for Just You. I'm thinking about whether to recap though right now its leaning towards no since this drama isn't very narratively rich but is instead just an amusing hour to spend with some madcap antics.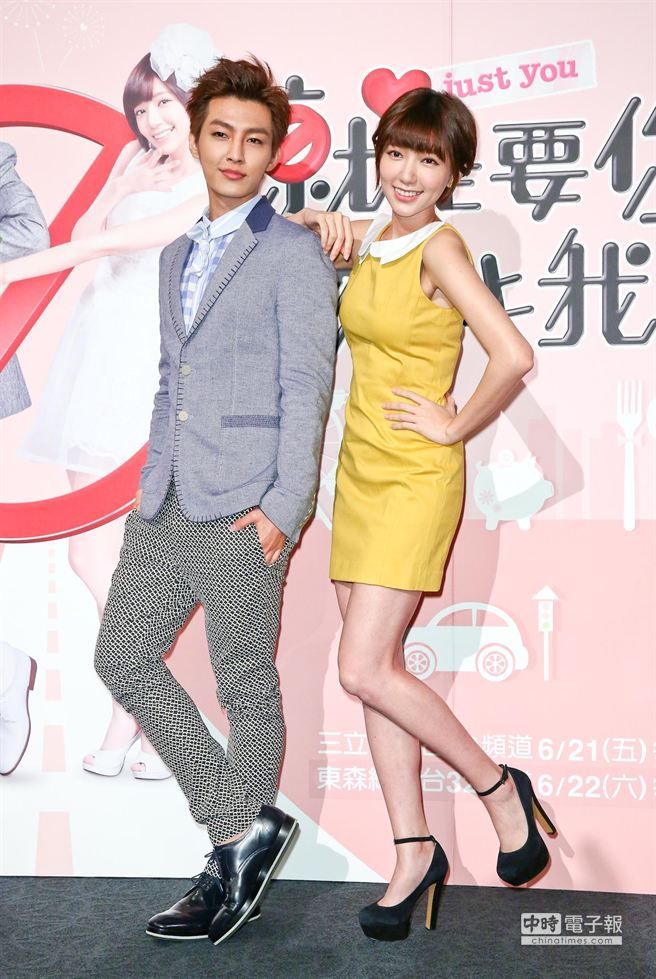 Puff and Aaron are so adorable in the BTS stills filming this drama it's unreal.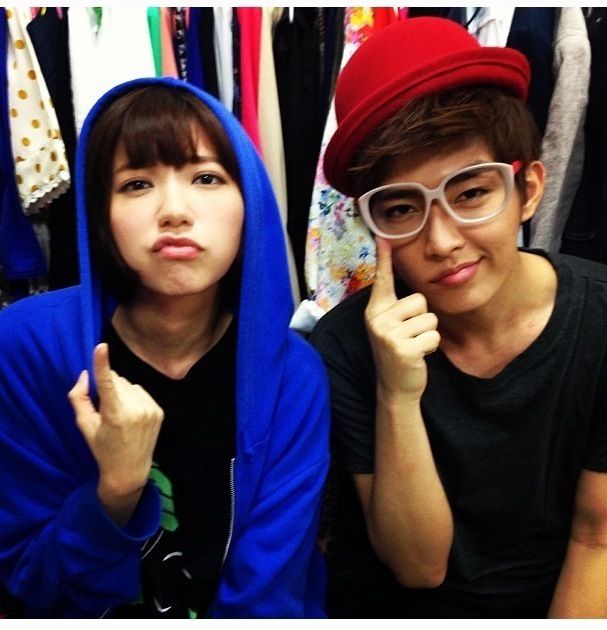 Opening theme for Just You- Genie Zhou and Xiao Gui (Alien Huang) "My Beloved":
Closing theme for Just You – Aaron Yan "The Unstoppable Sun":