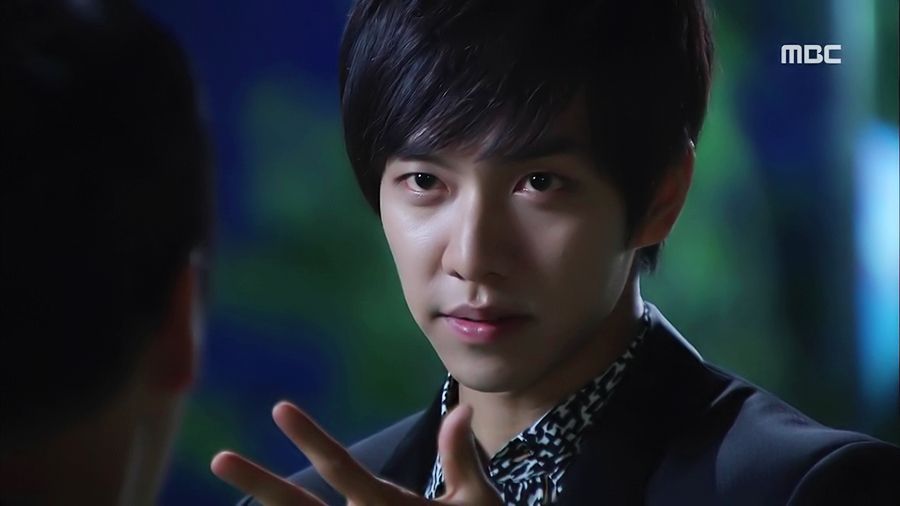 Two much talked about Mon-Tues K-dramas ended today and I'm not going to say "I told you so" to those who stuck around for the entire journey, but even in my jaded and zero expectation left imagination I could not possibly have come up with more inane and unsatisfying endings than what these two delivered as a one-two punch. Spoilers after here, you are forewarned. Gu Family Book couldn't even stick to its kindergarten level narrative and let the two leads Kang Chi and Yeol Wool skip off into the moonlight holding hands and frolicking under the stars. Nope, the drama actually killed off Yeol Wool without any compelling reason other than some monk foreshadowing from the beginning of the drama. It then time skipped 422 years into the future where the immortal Kang Chi is now living in a penthouse apartment and driving a fancy sports car and looking like Lee Seung Gi after a particular bad day picking out an outfit for a night out (black and white geometric print shirt?). Kang Chi meets up with Yeol Wool's reincarnation (and earlier a bunch of other folks also showed up in modern incarnations) under the dang peach tree again, she's a police officer and he recognizes her immediately. The end.
Put aside how utterly terrible this ending is, since modern Yeol Wool has no memory ergo she is NOT the same person, the incompetent writer of GFB (who also wrote Baker King Kim Tak Gu and Man of Honor, let's not forget), not only ripped off Takahashi Rumiko's epic Inuyasha but in totally lame ways, she also ripped off bits and pieces of Takahashi's immortal The Mermaid Saga in this ending. HEADDESK. I want to go all Emperor Yongzheng and steam this writer….metaphorically, of course. I wrote the second the concept came out about GFB being a half human/half demon boy seeking to become mortal and wrestling with his mixed heritage that this was as K-drama rip-off of Inuyasha, one of Takahashi's top-3 mangas and one of the modern classics of shonen fantasy manga. All this writer has to do was rip off Inuyasha entirely to have a great drama but by using her ineptitude to revise it she sucked all the intelligence and emotional depth from the journey. In the end, she posited the same Inuyasha delimma, the original love (Yeol Wool as Kikyou) is dead and the modern version comes into his life (modern Yeol Wool as Kagome). Except in Inuyasha the entire story was about him realizing they were different women and ending up accepting that he loves both but one is gone forever. GFB? This just sucked and blowed.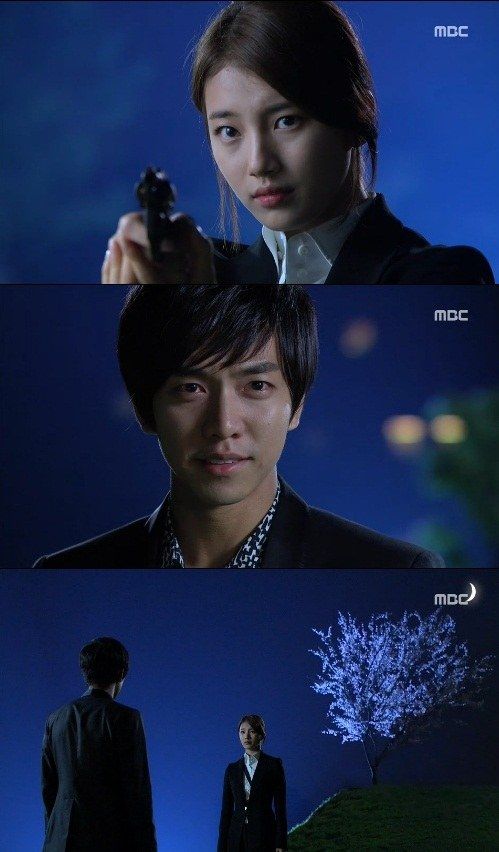 Oh yeah, Jang Ok Jung, Live in Love also ended. Jang Ok Jung died. Like in history. By poison. Blamed for a shaman ritual to curse Queen In Hyun, who died in the last episode and thankfully didn't have to stick around until the bitter end. I wish I could say more, but there was no way Ok Jung could live. Even as a revisionist take on history, it can't actually change history to the point where dead people are allowed to live because then SBS would actually offend all of South Korea rather than just the sticklers who were annoyed at this revisionist take to begin with. I wanted this story to have depth and nuance, to have delicate sensibilities and proper period sense. In the entire second half it had nothing other than painfully overwrought and unbearable to watch plotting and backstabbing. The drama made Jang Ok Jung just a woman who would do anything for love, but destroyed any semblance of her character for having her own dreams and hopes and wishes beyond loving Lee Soon. It started off so promising only to go off-the-rails so spectacularly. Her death felt like a release for poor Kim Tae Hee, who I now adore because she bravely took on this role and soldiered to the end like a dedicated actress. Now she can go off and have weekend dates with her man Rain whenever he's got whatever is the equivalent of Korean military shore leave.