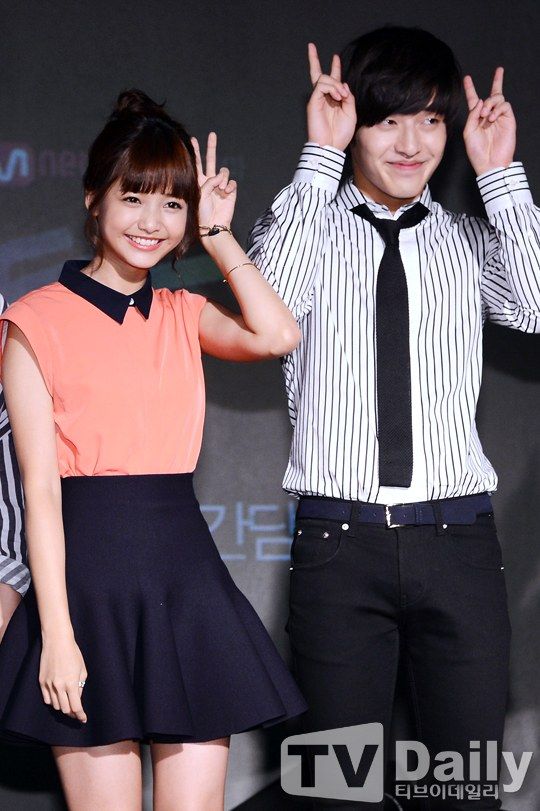 My Monstar babies! But my Monstar babies without my Star Chan! It's like all the kids are home for the holidays minus the baby of the family, I'm happy but it just feels incomplete. Folks have been asking how the ratings for cable channel Mnet's first drama the music youth series Monstar have been faring. It's been doing gangbuster ratings for a small niche cable network, the last episode 8 broke 3 in ratings and its demographic skews towards the young teen to twenty-something girls. LOL, I may not be in that age range but I do appreciate a well crafted story with engaging characters. The main cast was trotted out for a celebratory press conference yesterday as the drama wrapped filming last weekend and heads towards the final four-episodes of its run. Everyone was in attendance except for leading man Yong Jun Hyung, who could not attend because he was filming a BEAST MV for that groups come back album. Ha Yeon Soo was clearly the highlight of the event, with her mega-watt smile and fast rising rookie actress status getting the majority of the attention from the media. Everyone was really chummy and revealed filming brought them close together. Kang Ha Neul got the leading man spotlight in Jun Hyung's absence and he was definitely rocking adorable chemistry with Ha Yeon Soo. Also in attendance were Kim Min Young, Kang Ui Sik, Park Kyu San, and Da Hee of GLAM. I have to note that every main cast member isn't just musically talented and showed great natural talent at acting in this drama, no one looks freaky plastic or anorexic thin. Thank god for a little normalcy in an industry headed towards surgical uniformity. I was totally bummed to hear Ha Yeon Soo reveal that the person she was the least closest to in the main cast was Jun Hyung oppa, initially because she had pre-conceived ideas of his attitude as an idol star, but later on they got close after filming the duet in episode 8 but filming wrapped shortly. Everyone praised the missing Jun Hyung for his great effort and care for the cast despite how busy he was filming and doing BEAST activities at the same time. Ahhh, I hope this drama ends satisfyingly well so I can rewatch it over and over.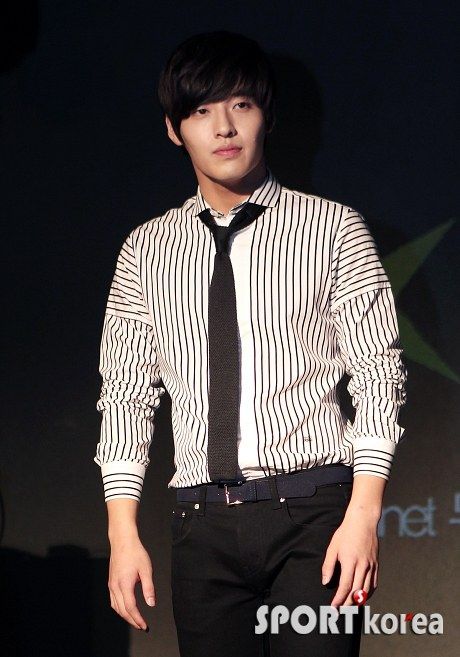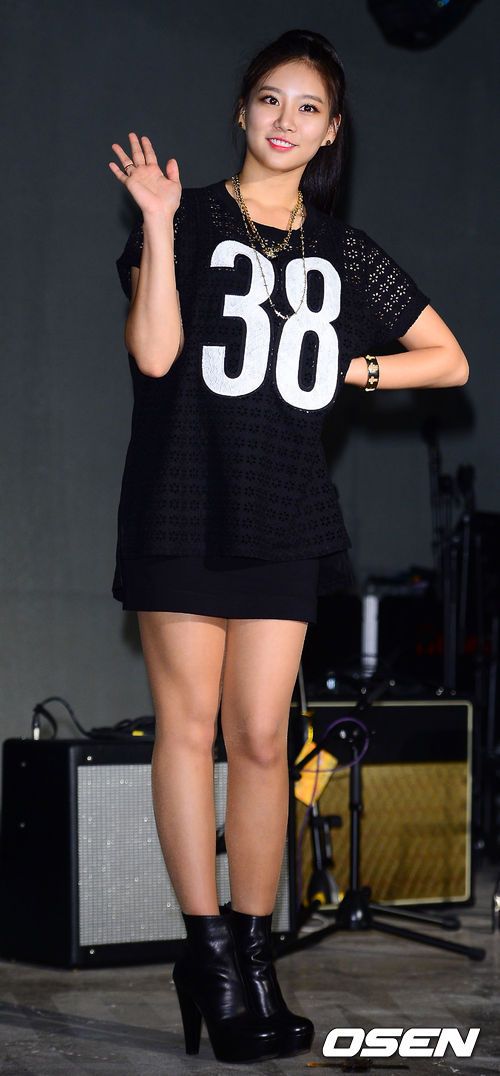 Because I'm so sad Yong Jun Hyung couldn't make this press conference, here's a picture of him at the drama premiere press conference. My Star!
© 2013, ockoala. All rights reserved.