The biggest celebrity wedding in South Korea this year (and likely years to come) finally unfurled to great expectation and did not disappoint. Whether you are a fan of actor Lee Byung Hun or actress Lee Min Jung, this classy and star-studded affair can be appreciated on its own merits and boy was it a feast for the eyes. Because both the bride and groom are public figures, they attended the media interview prior to the wedding together. Sometimes you see only the famous bride or groom do it alone (recently it happened at Kim Jae Won's wedding) because the spouse is not a celebrity so as to preserve their anonymity. It was the first time the media has interviewed and photographed the couple in public, despite being able to walk red carpets together and flash their romance for all to see, this couple has been reserved and low key throughout their entire relationship. Lee Min Jung looked utterly radiant and relaxed, with her hair in a simply low ponytail and wearing a sheath wedding dress topped a lace overlay with sleeves. Think of Caroline Kennedy's famous Narcisco Rodriguez wedding gown and aura but with a more conservative lace layer on top. I loved the dress and I loved how she looked in it, especially with the simple unassuming hairdo perfectly accentuated with a similar floral design rhinestone headband. Lee Byung Hun always rocks a perfectly tailored suit and his tux was a traditional bow-tie diamond pattern black with a slim notch velvet lapel. For the actual ceremony, both switched attire and Lee Min Jung went with a strapless lace top princess gown with a long train while Lee Byung Hun sliped on a tux jacket with a large peak satin lapel. Both looked fantastic. The outside of the hotel was a veritable sea of people waiting to watch the festivities unfold, some likely there for the bride and groom, others to check out the celebrity guest parade. The guest list topped over 900 and the couple paid for the entire wedding without taking any endorsement deals. Check out the beautiful event and the incredible celebrity guests, and my heartfelt congratulations to the happy couple!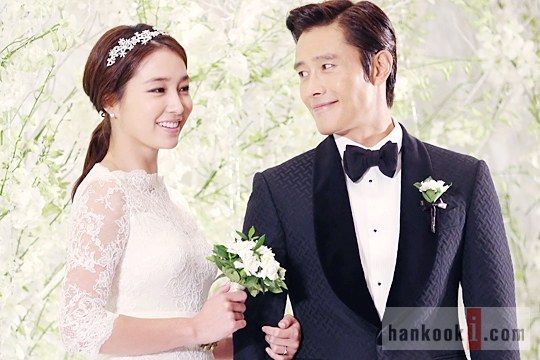 Here comes the parade of A-list guests.
Lee Byung Hun's Beautiful Days co-star Choi Ji Woo.
Song Seung Heon and Kim Tae Hee. I didn't purposely put their pictures next to each other, but no denying they took fantastic alongside each other. Wonder why Kim Tae Hee didn't bring her boyfriend Rain along as her date? He's probably still laying low.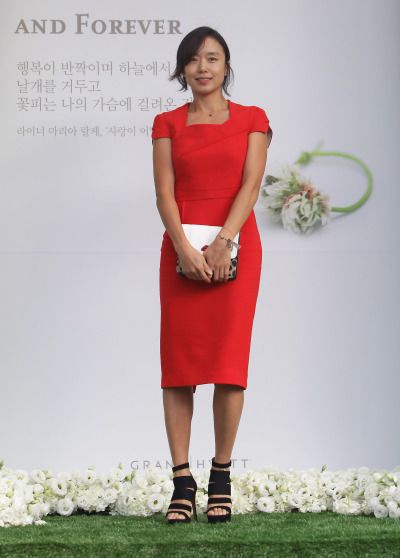 Jeon Do Yeon.
Lee Bum Soo and his wife.
Kwon Sang Woo and Son Tae Young.
Jang Dong Gun and Go So Young.
Joo Sang Wook and Ryu Seung Ryong. The former's pants are too short, the latter's pants are too long.
Kim Bum. My precious BB boy! Did you borrow your grandpa's suit?
Typical So Ji Sub. No comment. He can wear whatever he wants, though all he really needed to do was come straight from the set of The Master's Sun wearing his character's suit and he'd be ready to go.
Yoo Ji Tae and Kim Hyo Jin.
Kim Seung Woo (where is wifey Kim Nam Joo? who was really needed here to help her hubby put together a better outfit) and Jung Seok Won (also without his wifey Baek Ji Young).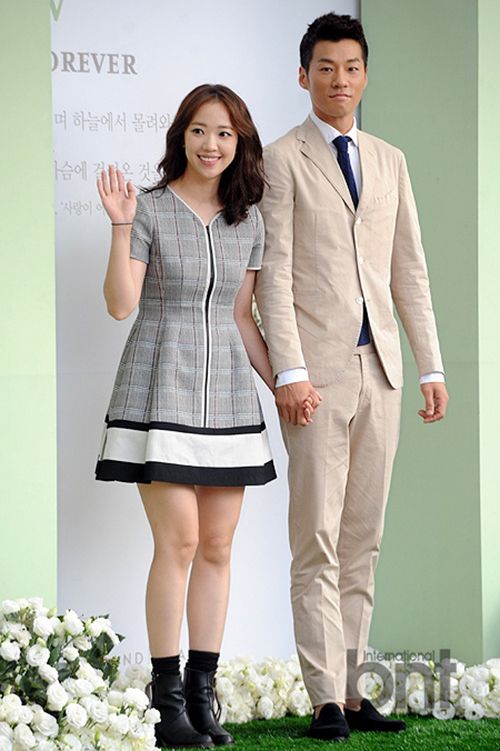 Lee Chun Hee and Jeon Hye Jin.
Jung Woo Sung.
Utimate bros Kim Min Jong and Kim Soo Ro.
Jung Yumi.
Bae Soo Bin
Shin Hyun Joon and Lee Jung Jin.
Kim Young Chul.
Han Hyo Joo.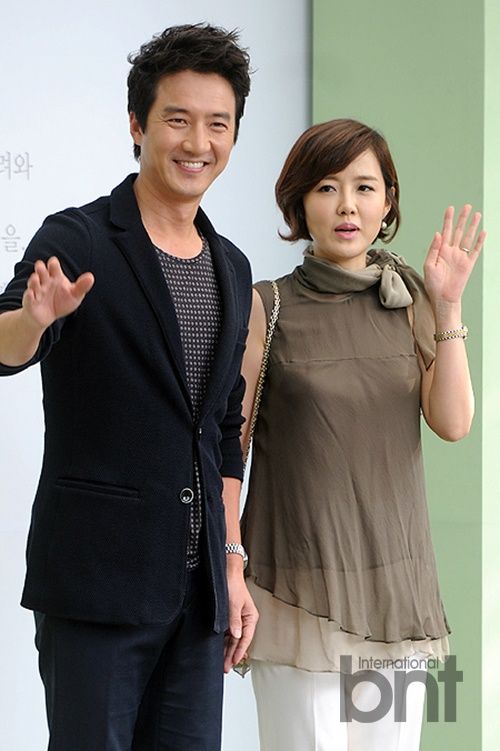 Jung Joon Ho and his wife.
Now comes the pictures from inside the ceremony, showing both the bride and groom donned a different wedding outfit for the ceremony.