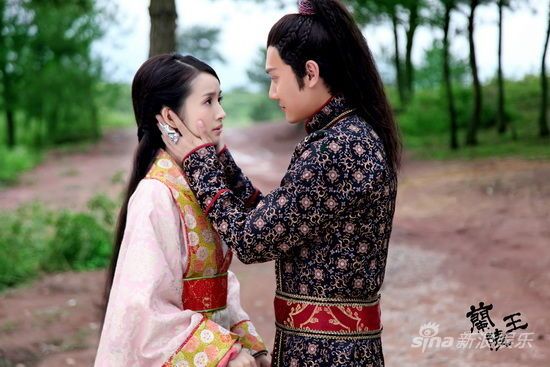 Following along with the casting and filming of the upcoming period C-drama King of Lan Ling since the very beginning has made the wait feel interminable. So either I have prodigious patience I wasn't aware of or time just flew by this past year because the drama is finally premiering on Wednesday August 14th on four major networks in China (Dongfang, Shenzhen, Zhejiang, and Yunnan). This will be the first time leading lady Ariel Lin is dubbing her own voice for a C-drama. In both The Little Fairy and Legend of the Condor Heroes 2006, she was dubbed over and I really didn't like the dubber they chose for her in either of those dramas. Rumor is that all the main leads will not be dubbed in this drama, which will be hilarious because we have Feng Shao Feng with his Shanghai tone, Daniel Chan with his Cantonese twang, Ariel with her Taiwanese Mandarin, Zhai Tian Ling with his Shandong accent, and George Hu who grew up in the US and freaking learned Mandarin after he returned to Taiwan as an actor.
When I say no dubbing that's actually not completely accurate, all the actors had to go back to the studio to record their own lines again and it will be dubbed over, but it will just be their own voices rather than a professional dubber. I think it's amusing that even Feng Shao Feng's fangirls wanted him dubbed with the dude who was his voice in Jade Palace Lock Heart. Below are some of the latest OTP stills of Ariel's Yang Xue Wu and Feng Shao Feng's Gao Chang Gong, plus the three leads attending the press conference this week for the junket. The media hounded Feng Shao Feng for netizens skewering him for not being handsome enough to play the first historical flower boy in recorded Chinese history, and I love his answer was that he can't change his looks but he tried to bring out the fierce aura of the King of Lan Ling. His real life C-actress girlfriend Ni Ni was along for the junket and the media loves a good high profile love story so that help give them other stuff to write about. I've been waiting for this drama for so long it better be good or else heads will roll.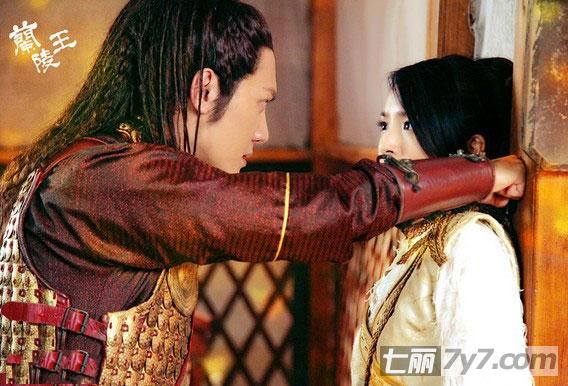 Latest preview for King of Lan Ling:
[youtube id="Nj7WiSReeNw" w="650″ h="450″]
© 2013, ockoala. All rights reserved.