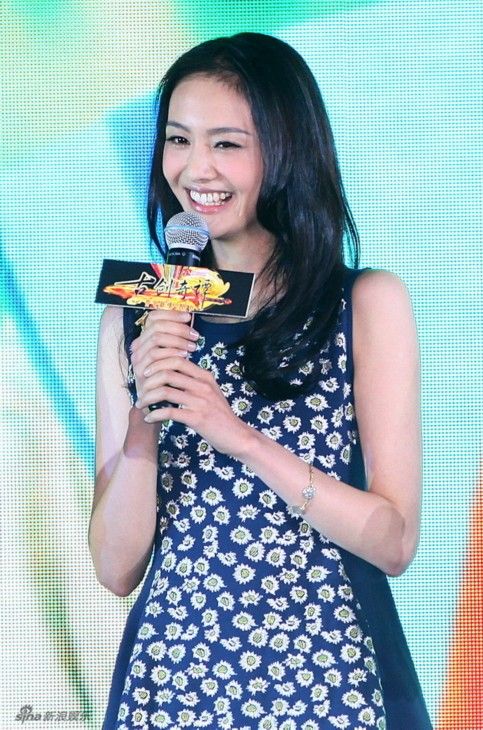 I went into this weekend's press conference for the upcoming fantasy wuxia period C-drama Ancient Sword Fantasy to check out my boy Li Yi Feng in his first headlining role, and I left reeling because of Zheng Shuang. It wasn't just me, apparently she was all anyone could talk about after the press conference and the C-media is going wild right now. Leading lady Yang Mi must be fuming to have her thunder stolen by the second female lead, but I was seriously applauding Zheng Shuang for her double disclosure. Normally press conferences are the usual canned questions about the drama with some personal questions tossed in though no one really expects the actors to answer truthfully. For 3 years now the C-media and fans have been speculating that Zheng Shuang and her Let's Go Watch Meteor Shower co-star Hans Zhang went from reel-to-real since filming that drama. For those who don't know, Meteor Shower is the C-drama adaptation of the manga Hana Yori Dango (Boys Before Flowers in Korea and Meteor Garden in Taiwan). Both have since starred in quite a few other dramas together but each time they were asked both just laughed it off and said they were just good friends and co-stars. I totally never bought that. So at the press conference today, Zheng Shuang was asked that question again, as well as the even more hotter topic du jour about her, which is that her face is totally and completely different and did she get plastic surgery. To everyone's ever lasting shock – Zheng Shuang smiled and replied that she did get plastic surgery AND she is in fact dating Hans. Oh. My. God. Trust me when I say C-actresses have been confronted at press conferences about having a totally new face and flat out denied any plastic surgery with usual bullshit like the camera angles and losing weight (to name a few – Yang Mi, Yuan Shan Shan, Angelababy). If I was at that press conference I would have stood up and applauded her candor and balls, and then wept little happy tears to have confirmation that the cuteness that is the HanShuang couple is in fact a reality. Finally a pair of actors playing Domyouji/Makino get together in real life! She could have just admitted the plastic surgery without also admitting the dating so I'm assuming boyfriend Hans gave her the greenlight to go public. Hhhhmm, I wonder if a long term commitment is coming up soon? Whatever the reason, this is yet another happy addition to the legions of dating C-actors and actresses.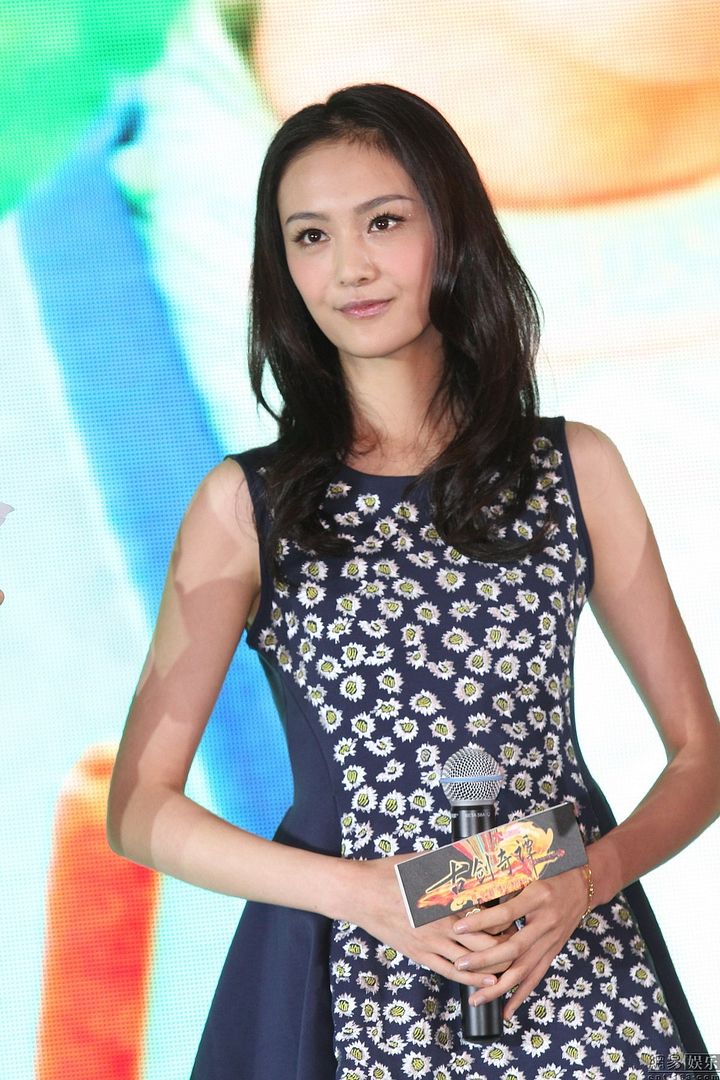 The above two pictures are Zheng Shuang at the Ancient Sword Fantasy press conference, and her character official still for the drama. She plays a fox demon.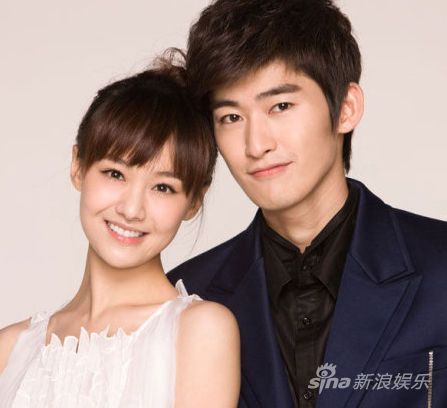 Above is a picture from when she starred in Let's Go Watch the Meteor Shower with Hans Zhang. If you compare old her and new her, yeap, girlfriend's got a brand new face. Entirely. And in this case, objectively I thought she looked cute before, but more sophisticated now. The surgeon that did her PS did a really good job though, so kudos on not looking like a frozen faced freak. As for the why, Zheng Shuang simply said that she wanted to look different and prettier, and that isn't anything to be ashamed about. Amen to that. I have no problems with plastic surgery, for stars or regular folks. I simply find it lame for those who get it to deny it or if the plastic surgery is too much and poorly done and they end up looking freakish. To pay money and endure pain only to look worse? That's like paying someone to punch you in the face. For Zheng Shuang, whatever makes her happy is fine with me though it will take me awhile to get used to her new face. Though in a weird bit of irony, folks are saying Zheng Shuang's new face resembles old Yang Mi, before Yang Mi got herself a new face. LOL, I actually can see that.
And for those folks loving their chemistry and collaboration, they will be starring in the sequel to the hit drama SOP Queen called simply SOP Queen 2 and above is the official character still of Hans and Zheng Shuang for that drama. Title is easy to remember, right. And Zheng Shuang isn't stupid to admit it now, this drama is scheduled to air next month in September. More power to her!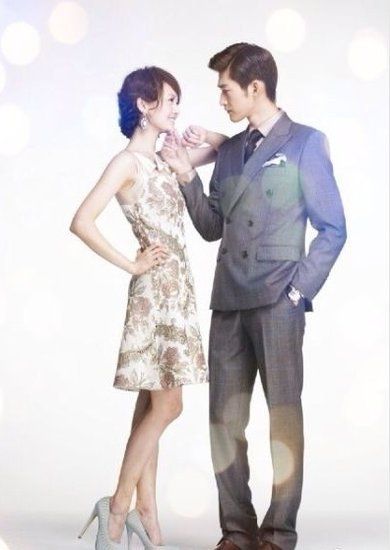 Last but not least, this couple was probably ready to go public at the same time, because just a day before the Ancient Sword Fantasy press conference, it happened to be Zheng Shuang's 22nd birthday. Hans posted on his weibo this picture of them from the upcoming SOP sequel and wrote "How could your birthday not have me around? Happy birthday to the little fairy!" Awwwwwww.