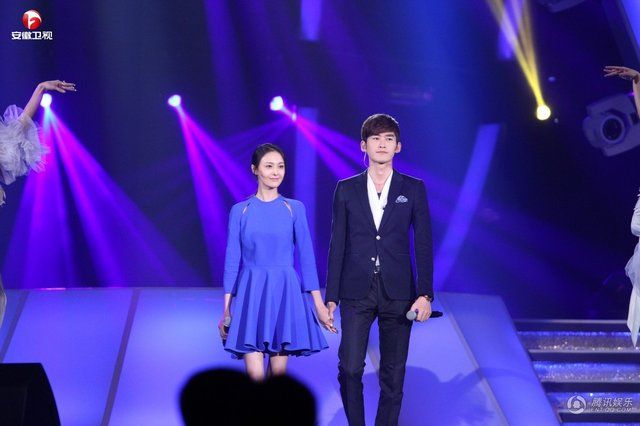 I'm still trying to wrap my mind around the recently revealed real life relationship between frequent onscreen couple Hans Zhang and Zheng Shuang. It's not that I thought their onscreen chemistry was all an act, it was how long its been going on before their going public. Their collaboration is going on five years, which you take into account entertainment life spans is more like fifteen years. They started off with Let's Go Watch the Meteor Shower in 2009 and has since starred not just in the sequel to that drama but in half a dozen other period and modern dramas together. I actually am not tired of them working together because they didn't always play OTP, and their acting is both mediocre at best so it was just a chemistry laden watch rather than expecting anything substantive. They have a big new modern C-drama upcoming up which is the spin-off to last year's hit SOP Queen starring Chen Qiao En, Hans Zhang, and Godfrey Gao. Hans is back for the spin-off called Era of the SOP Queen and this time Zheng Shuang is the leading lady and plays a pair of separated twins while Jessie Chiang plays the female antagonist.
Zheng Shuang and Hans attended the Asia Idol Awards 2013 at the end of July to perform the theme song for the drama and to accept their win for Best Onscreen Couple. The devoted faithful HanShuang shippers in Baidu went crazy because their appearance was even cozier than usual and they weren't even trying to hide how close they were in real life. So it's no surprise that a month later, Hans posted a tender birthday greeting to Zheng Shuang and she followed up days later with the bombshell announcement that they were dating. Looks like they were ready to come out and I am so happy for them. I don't see it as a promotional or publicity ploy – even though they have a new drama coming out, they always have a new drama together coming out since every other drama they act opposite each other. Check out the pics and video of their most recent public appearance at the Asia Idol Awards – it was adorable because presenter Chen Qiao En first apologized to Zheng Shuang before telling her SOP Queen leading man Hans long time no see and she missed him, and then Hans admitted that he hadn't seen Shuang Er in a long time as well and asks Zheng Shuang for a hug. AWWWW. I think the successful arrival at port of the HanShuang ship more than makes up in fan karma for the flaming death that was the most popular shipping couple in C-dramas in the last decade, namely FengMi.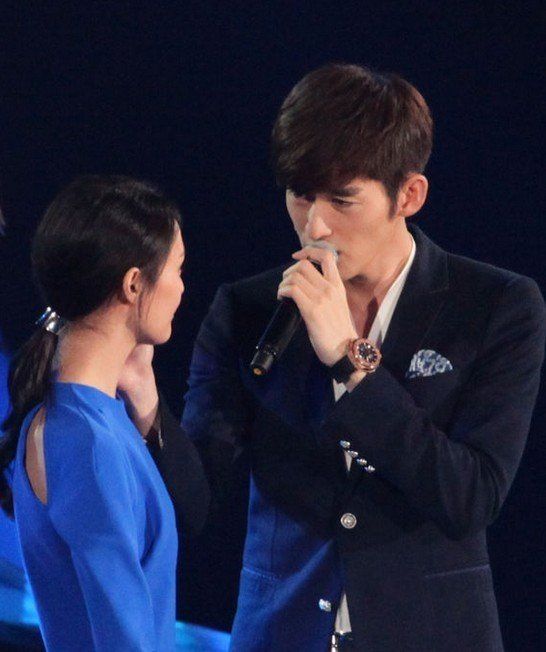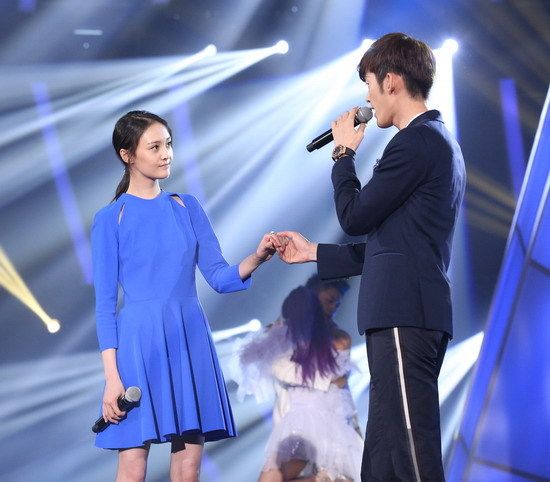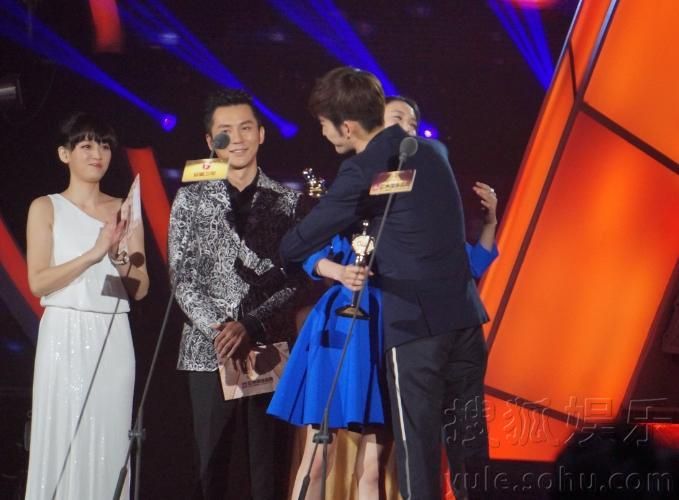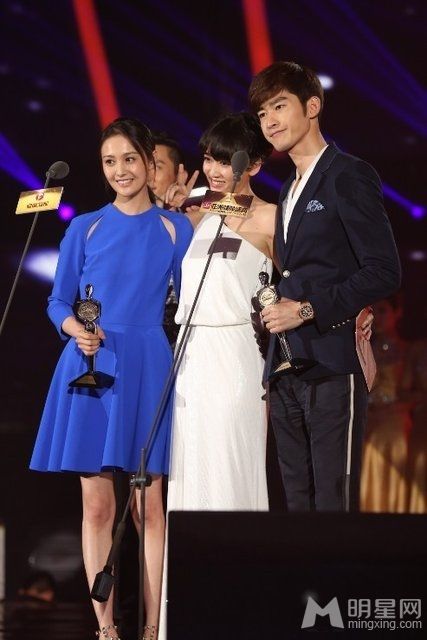 Watch their performance and award's acceptance at the Asia Idol Awards:
http://www.youtube.com/watch?v=1tW8dtpKzmE
Nothing beats the public and high profile collapse of an insanely popular ship quite like the way the FengMi ship went down in flames last year to cool the ardor of drama fans dreaming that their favorite reel couple could become a real couple. Feng Shao Feng and Yang Mi's insane couple popularity was one of those lightning in a bottle situations. Their names just so happened to create the cutest combined nickname of FengMi (峰幂 which is a homonym for Honey). Their onscreen pairing in Gong (Jade Palace Lockheart) was the most popular onscreen performance that year and the media and production companies milked it by having them star in drama after drama together after that. They also milked it by playing coy with the are-we-aren't-we dating bit. So when Yang Mi and Hawick Lau rather abruptly went public with their relationship, I have never seen a couple shipper paradise have a collective mental breakdown quite like the FengMi bar did. I actually wanted to send them all meds. Poor kiddos.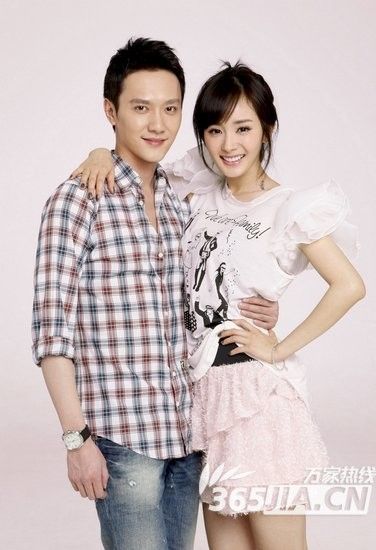 But the death of FengMi led to the birth of two famous celebrity couples. So I guess you can do the match and say it was well worth it for the star wattage level increasing exponentially. First came Yang Mi and Hawick Lau.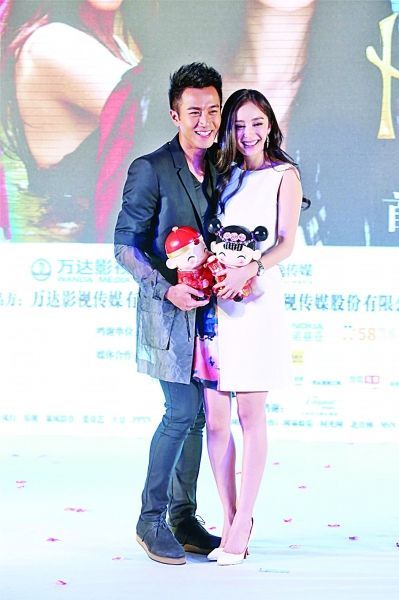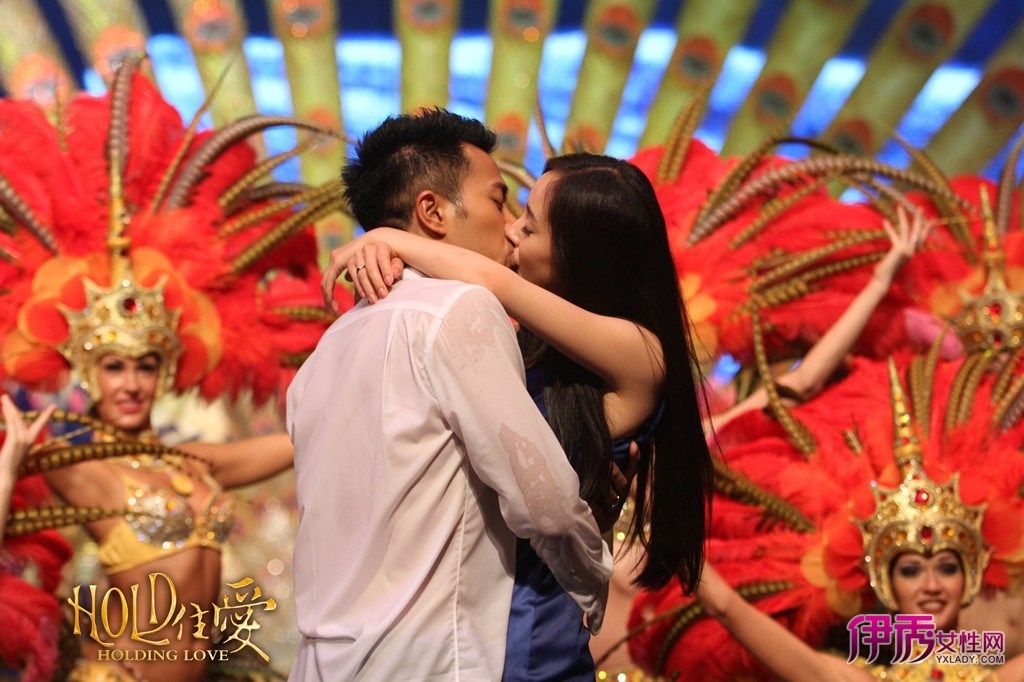 Then came Feng Shao Feng and Ni Ni. Both couples are still going strong so fingers-crossed it goes all the way.