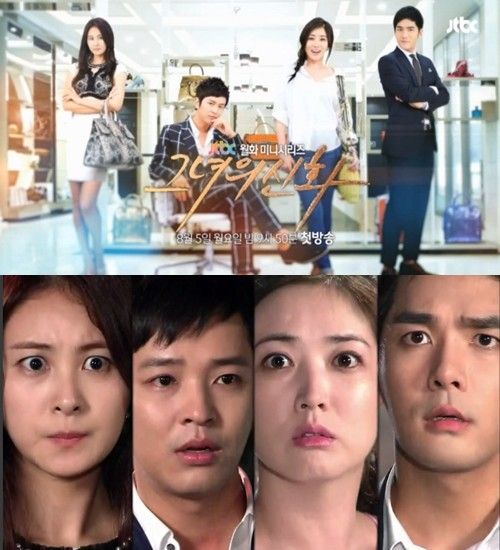 I'll leave it up to the fans of the cable network jTBC drama Her Legend (Her Myth) to convince me otherwise, but holy Batman does this drama look ridiculous and sound equally insane. Cruel City (Heartless City) has already cemented its place as one of the best K-dramas of 2013, so it was with excitement that I looked forward to what jTBC had in store as the follow up drama to take over the CC timeslot. When I heard about the synopsis and saw the casting for Her Legend, my interest dipped dramatically but I still gamely checked out the first two episodes. I found it basically a mash up of all the makjang K-drama tropes presented awkwardly – Choi Jung Won is an orphan taken in by her poor aunt and uncle who has a same-age daughter played by Son Eun Seo, a childless rich woman wants to adopt Choi Jung Won but gets into a car accident and has amnesia, the aunt passes off her own daughter Son Eun Seo as Choi Jung Won and off she goes and is adopted in her place with Choi Jung Won none the wiser, years pass and Son Eun Seo comes back as a trained designer while Choi Jung Won is basically self-taught and sells bags at the market, the two girls end up working closely and getting into tangled love lines with handbag company heir Kim Jung Hoon and the manager of the store Park Yoon Jae. The set-up bores me to death because it involves a clueless Candy heroine who gets her lucky fate stolen by her selfish aunt and cousin, and then constantly gets put down and backstabbed by the cousin who is desperate not to have her identity outed. After watching the first two episodes and pressing delete on this drama's existence, I would have never even checked back in but for accidentally running across some new episode screencaps and promptly laughing my head off on the "acting" of the four leads. None of them are good actors IMO though serviceable in the past in the right role, but this is some of the worst collective acting by an entire case in recent memory. I have no clue what this drama's typical overwrought plot has turned into or whether they are being asked to act like they are filming a documentary for a medical condition involving eye-bulging. These pictures are too awesome not to share, with the picture above easily worth a thousand words. Be careful not to be drinking anything you don't want splashed all over your keyboard and computer when you check out the screencaps. Now I'm curious and actually want to watch this drama for the lulz factor.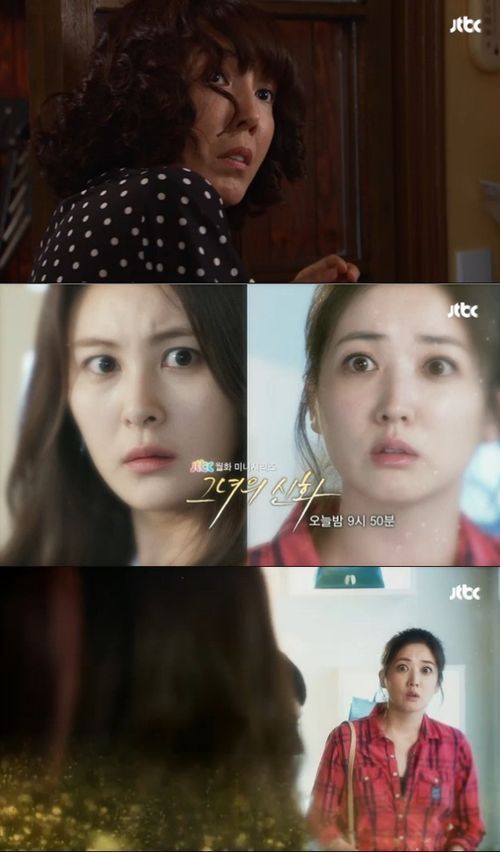 Choi Jung Won needs to be careful – my mommy always said my face would freeze like that if I kept making the same expression. On an unrelated note, Choi Jung Won's "what the fuck is that" face is identical to the one Willow Smith made in that now infamous reaction shot from the Smith family watching Miley Cyrus performing at the VMAs. That was visceral, but to know Choi Jung Won is intentionally making the same expression constantly in this drama amuses me to no end. And leaves me worried about her sanity after this is done.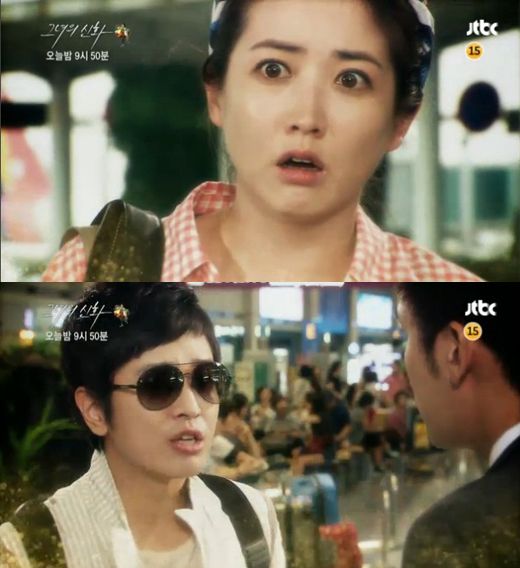 Kim Jung Hoon is totally doing the eye-bulge as well under his sunglasses. You can totally see it.
Son Eun Seo appears to get a bit of a respite from the constant eye-bulging, probably because she has to alternate with the bitch face look.
I wonder if Choi Jung Won needs a special eye-drop assistant on this drama to keep moisturizing her cornea, because it ain't healthy for her peepers to be perpetually widened like that. And for something that is actually rather cute and not crazy-face LOL-inducing, apparently there is a princess carry in this drama that doesn't involve making the eye-bulge crazy face. Score 1 for this drama eschewing the piggyback trope for the lesser K-drama used princess carry. So a question for those watching the drama – what's in it to keep you hooked? Because so far all I see are bad acting and recycled life-switch story lines. Not to mention Kim Jung Hoon is looking really (REALLY) far gone from his sexy-emo-Prince-Yul days from Goong. He's about thisclose to hitting ajusshi territory. What a bummer, I have fond memories of emo Prince Yul and his bastard in I Need Romance wasn't half bad either.