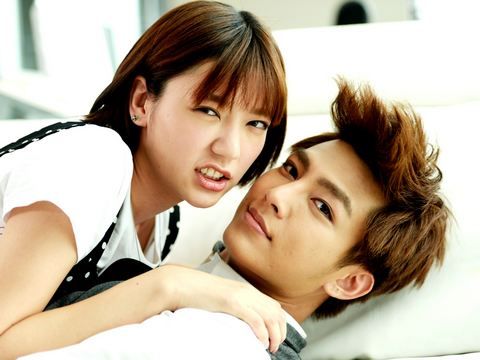 I'm still keeping up with the Friday TW-drama Just You (Just Want to Make You Fall in Love With Me), though the drama is trying its darndest to make me quit. There is absolutely no plot to speak of other than the central conceit – love-burned OCD boss Qi Yi institutes a no workplace dating policy that rubs the employees at his company wrong and go-getter Cheng Liang Liang is roped into making Qi Yi fall for her to violate and thereby end the policy. That's it. All their interactions stem from working together and living together when they become reluctant roommates after he buys the house she's renting and she refuses to move out. This drama manages to squeeze out an hour a week of stuff happening that literally vanishes from my consciousness the moment it's over. Conversely it's also completely harmless and coasts on the sweet chemistry of leads Aaron Yan and Puff Guo, though its more accurate to say that the drama works because off-screen Aaron and Puff are performing their own are-they-aren't-they dance of flirtation for all to see. I haven't seen a set of co-stars quite this touchy-feely and chummy with each other in quite some time, and many TW-drama co-stars nowhere close to their level of affection have ended up dating in real life.
As far as idols go, Aaron and Puff occupy the same echelon for me – they don't suck so much I want to erase them from my screen, but neither have the acting training or innate talent to get any better than where they are currently at. Aaron has improved but this is likely his ceiling, whereas Puff has a bit more potential but I don't see how she can unlearn her idol girl tendency to be cute and use earnestness to sell a scene. I do like them both a lot as entertainers and as actors they aren't annoying to watch, though Puff's talking voice leans towards the grating side and takes awhile to warm up to. As far as currently airing TW-dramas go, I casually recommend JY since its way less annoying and manipulative as Love Around trying to shove Annie Chen and George Hu's over-used chemistry down everyone's throats wrapped in dumb plot. JY also has a wonderful OST, the highlight being the ending theme song "Irresistible Sun" from Aaron's just released EP. Even the press is always hinting in barely veiled asides in articles about the drama that Aaron and Puff are sooooo close. I'm not vested in them getting together in real life, though it'd be funny to see Fahrenheit fangirls and Dream Girls fanboys trying to get along if it happens. Check out tons of smoochie and cuddly stills from the drama and candids from filming, as well as the download link for "Irresistible Sun" which is indeed irresistibly addicting to listen to.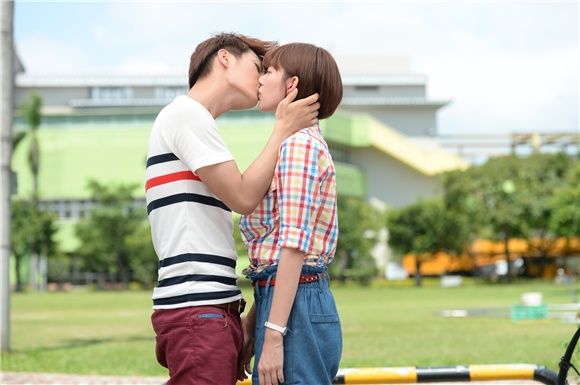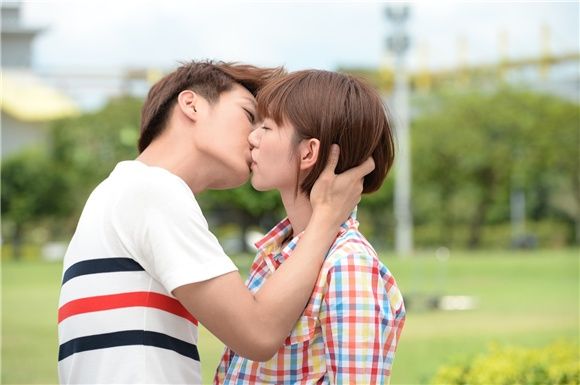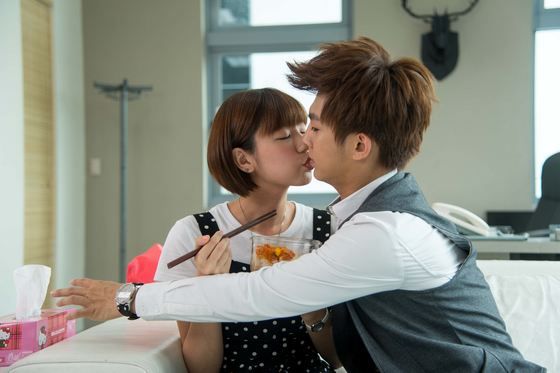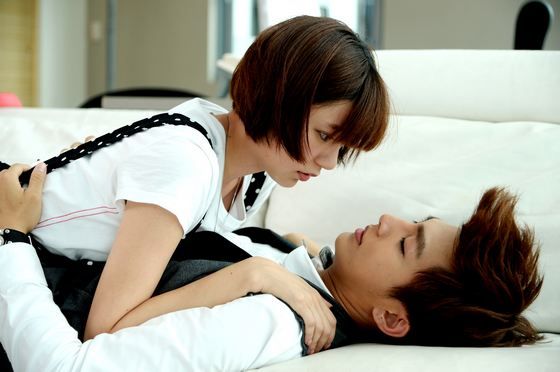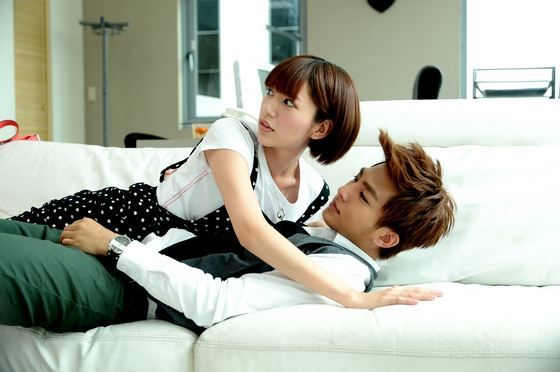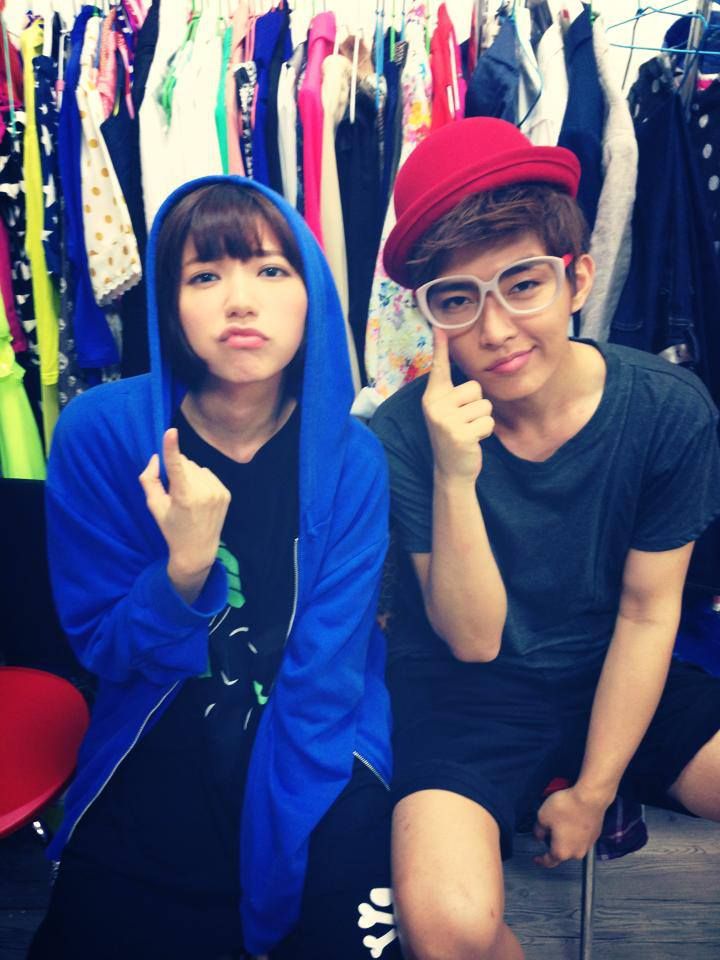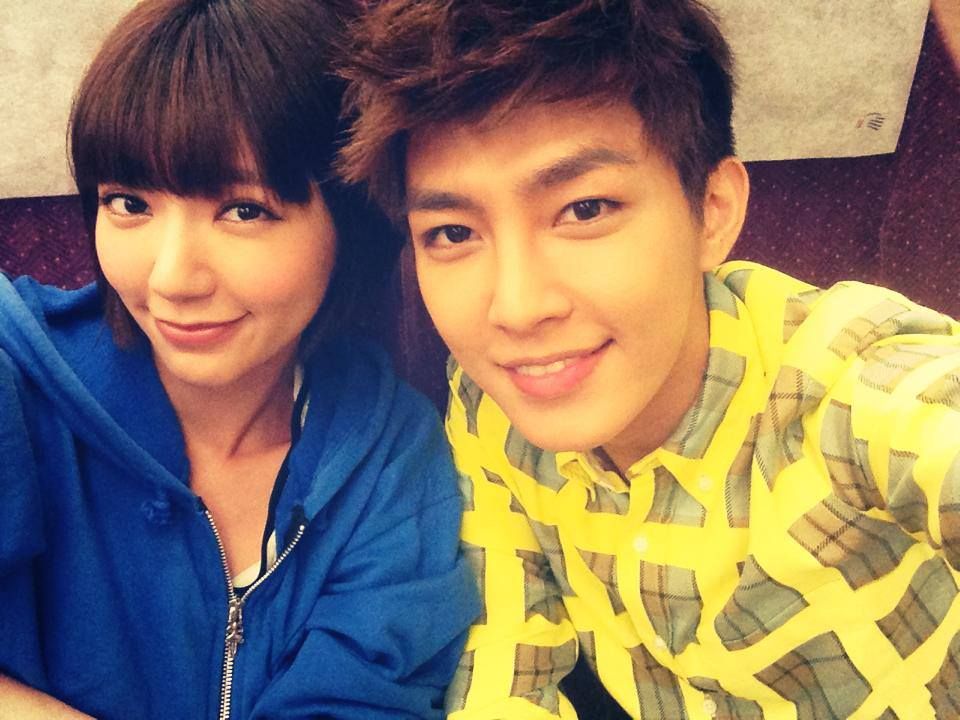 If that picture above doesn't give them away, I'm not sure what to think of two co-stars napping like that between takes. They even have the perfect pair of matching dog and cat in real life – that adorable fat cat belongs to Ah Fu (Puff) and the precious widdle MaltiPoo belongs to Ah Bu (Aaron). I imagine lots of cute pet playdates while their parents are "hanging out".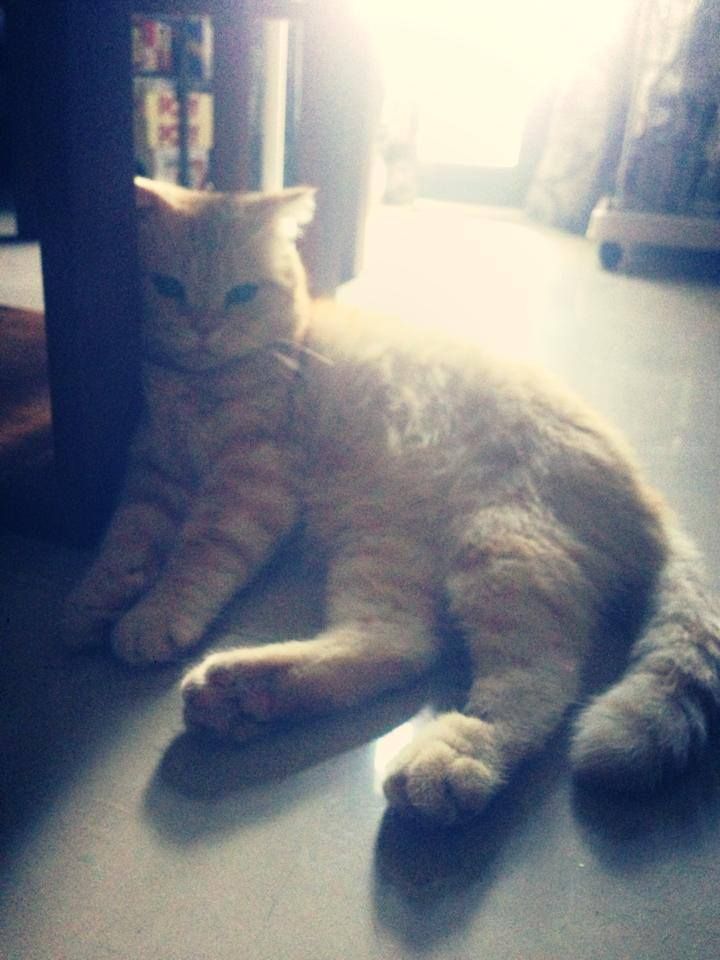 Of course Ah Fu can't forget to pimp out Ah Bu's new Taipei travelogue book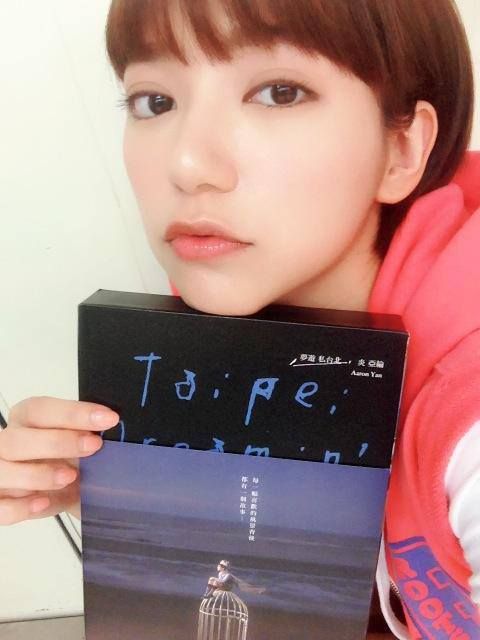 "Irresistible Sun" by Aaron Yan:
Click here to download "Irresistible Sun" on Mediafire.