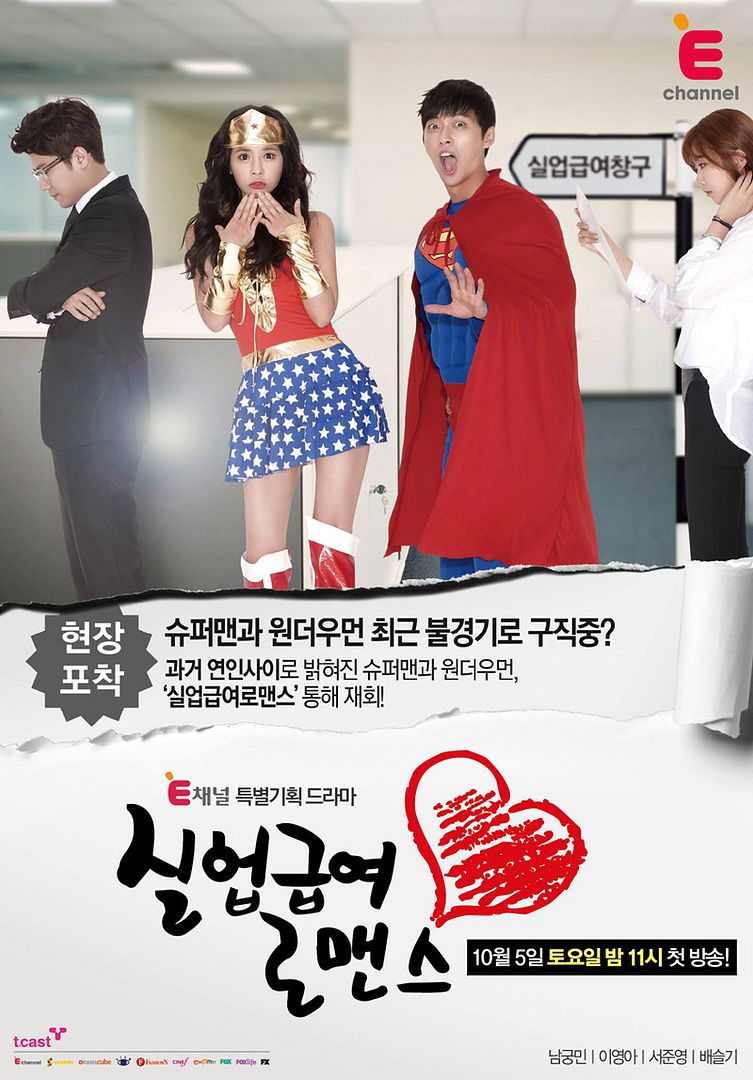 The upcoming cable drama Unemployed Romance (literal title Unemployment Benefits Romance) is one of those odd ducks for me. I love Nam Goong Min almost as much as I am adverse to Lee Young Ah. I'll confess that I never warmed up to Lee Young Ah because she's always been rather OTT in acting and I found her singularly plain. Not unattractive, just plain like the average Jane but no one who would strike me as leading lady material if she wasn't equipped with stellar acting chops. I suppose it was her mouth with the slight downturn like a frown, she just gave off the vibe of being unassuming. And I like my leading ladies with some charismatic fire in them. So when I heard Nam Goong Min was starring with Lee Young Ah in Unemployed Romance, I literally groaned out loud and silently filed this one away as a skip. To my surprise, the promotional machine for this drama has been nothing short of charming and delightful. It even managed to make Lee Young Ah look pretty to me, which is a first but definitely when I see it then now I can spot that twinkle in her eye that's very charismatic indeed. The drama is premiering this Saturday October 5th on Channel E and it's structure is a bit unconventional to say the least. Apparently the first three episodes will be from the perspective of the leading lady Lee Young Ah, the next three episodes from the perspective of leading man Nam Goong Min, and the final episodes combines it all together in what is hopefully a delicious romance sandwich with all the fixins'. The production team is on the relatively newbie side, with the PD recently directing The Empress while the screenwriter only has an omnibus Channel A drama Happy And under her belt. The second leads are serviceable in the form of Seo Jun Hyung and Bae Seul Ki, who I last saw as the annoying as hell Mi Na in Best Love. What I love most about cable dramas is its wider range of possibility – it can suck so bad with zero production values, or it can go where network dramas can't and won't and deliver something that is different and unique. I'm definitely checking out Unemployed Romance and it might end up being another once-a-week treat like Monstar was for me. Can I just say how much I love the drama posters for this show, already a homerun win in that column. It definitely got my attention in a good way.
These two look like they have tons of chemistry in the preview, and Lee Young Ah is fairly shooting cheerful chirpy vibes at Nam Goong Min at the press conference, but goodness the man is like a giant block of wood. A very hot block of wood, but hilariously stiff.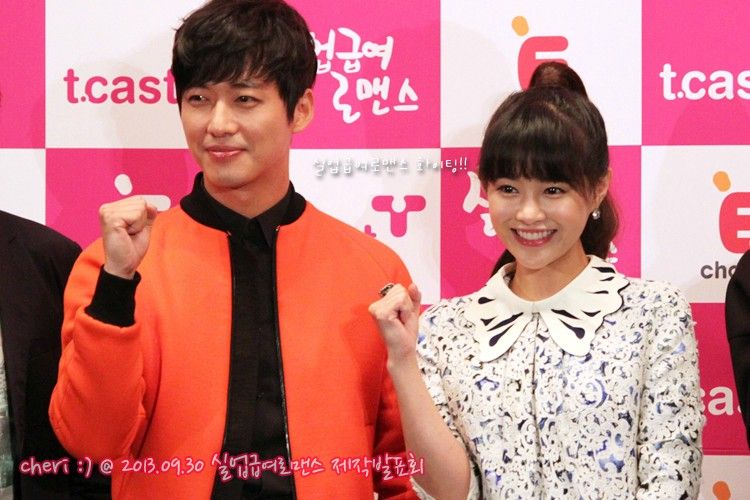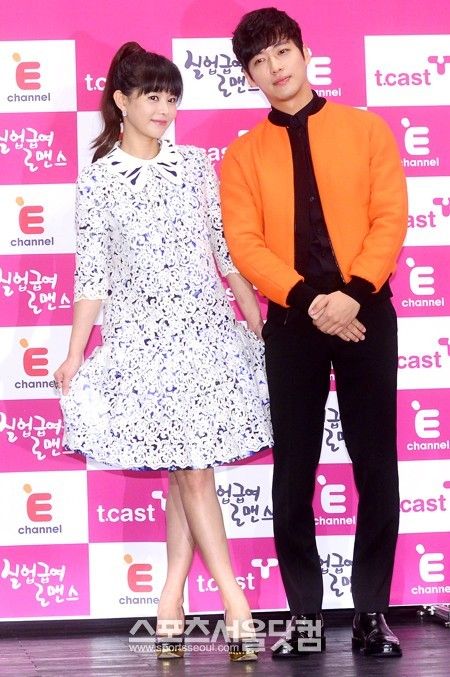 Lee Young Ah is a aspiring drama screenwriter who is currently on unemployment since a writer's gig isn't exactly raking in the dough. On her weekly trips to the local unemployment benefits office, she runs into her ex-boyfriend from high school played by Nam Goong Min, and hijinks ensue along with the possibility of rekindling their romance which ended poorly years ago.
3-minute preview for Unemployed Romance:
[youtube id="OVXd1hRuXFM" w="650″ h="450″]