I quite like the onscreen pairing of Bolin Chen and Ivy Chen, and with this upcoming movie it will be their third outing together. Ivy and Bolin attended a movie press conference this weekend for the December premiere of their school yard rom-com movie Campus Confidential. The Chinese title is actually much cuter – it's called 愛情無全順 (Ai Qing Wu Chuan Shun) which translates to "there is no smooth luck in love", and in the context of this movie, the male lead is the aptly named Wu Chuan Shun (with the common Chinese last name 吳 in place of the homonym character 無 which means none). Bolin is hands down one of the most talented actors of his generation in Taiwan, and while I wasn't a fan of his character in In Time With You which won him last year's Best Actor Golden Bell, I still think acting-wise he is easily in a league of his own. He's a chameleon character actor as well as a leading man, easily slipping into any character and never once giving off any whiff of his real life personality. After each performance, the image he leaves with the viewer is of the character he just created. In Taiwan, it's been nearly two years and he's still trying to shake off the lingering effects of everyone referring to him as Da Ren Ge (Brother Da Ren) for his ITWY enduring beta-male lead.
For Campus Confidential, he pairs up with Ivy again after they did the C-drama Modern People, where they didn't play the OTP but he had a crush on her, and last year's hacker movie Silent Code. I think they have wonderful chemistry and have no problems if they keep doing movies and dramas together. Bolin transforms into an uber-nerd college student in Campus Confidential, someone with an IQ has high as his EQ is low. He has no social or self-presentation skills, but that doesn't stop him from having a crush on the prettiest girl on campus played by Ivy. The set up isn't particularly unique but when I watched the trailer I was grinning cheek-to-cheek at how funny it was. Simple rom-coms with tried and true formulas like opposites attract or beauty and beast (dork) can work on acting and chemistry, and here Bolin and Ivy have both in spades. I know folks love Bolin and Ariel Lin, who he worked with twice in ITWY and the rom-com movie Love Sick, but I never really bought into their onscreen chemistry all that much. It was good because both are talented actors, but in terms of effortless spark Ivy and Bolin have it in spades with each other. This movie looks hilarious and Bolin is pretty much spot on in looks and body language as the campus uber-geek who gets a chance to date the prettiest girl in school. Check out the trailer and stills below and enjoy the chuckles.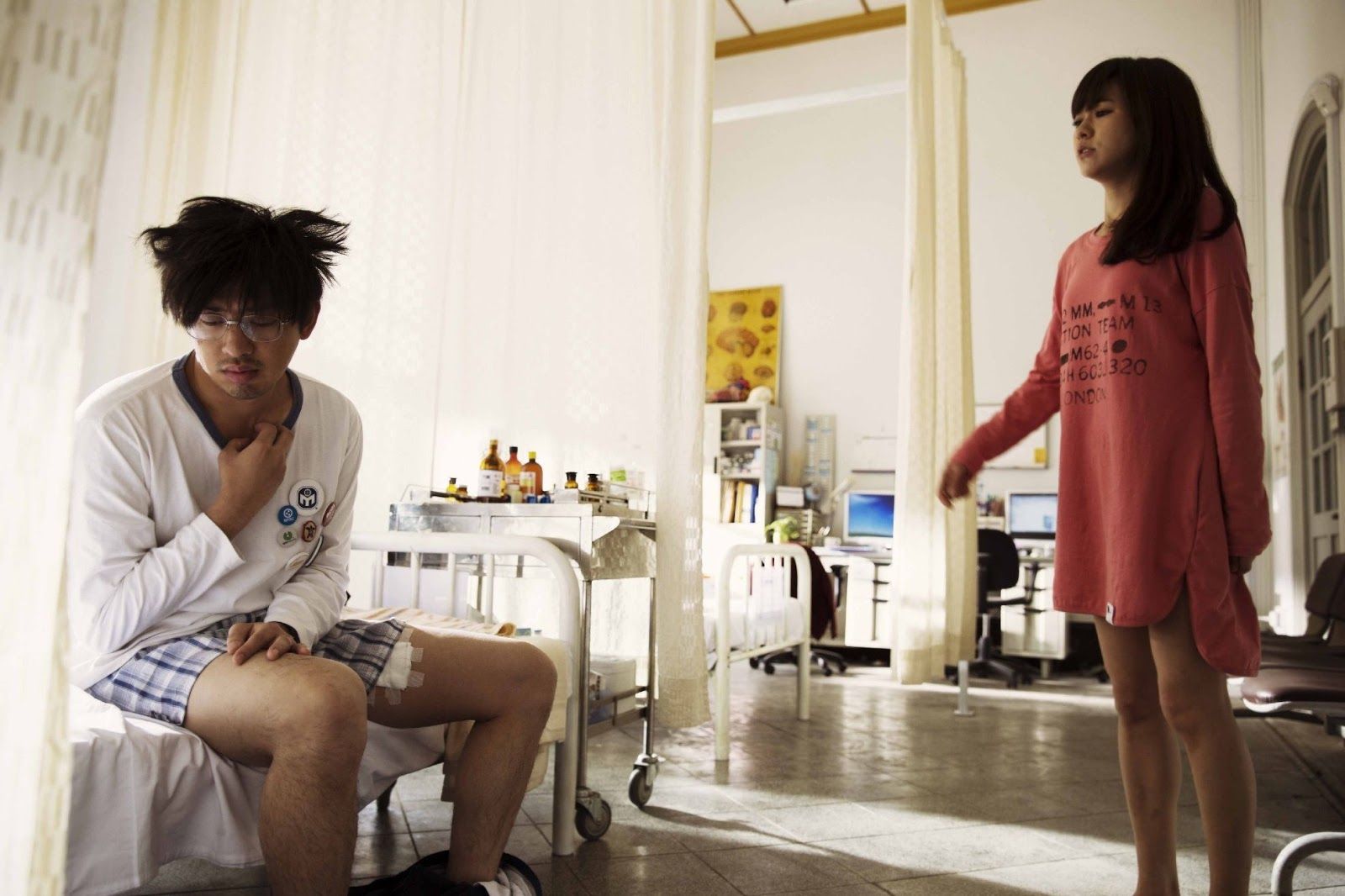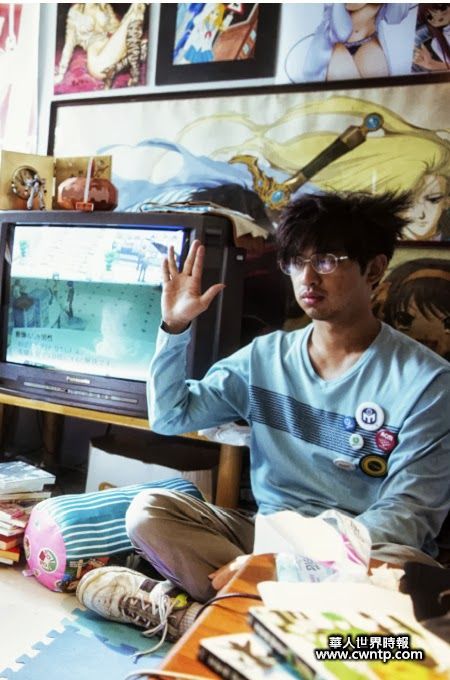 Trailer for Campus Confidential:
Each school has its various outcasts and loners. Wu Chuan Shun (his name sounds like no smooth luck) is one of them, and his life is completely unlucky. IQ of 154, computer whiz, won every scholarship out there, but he's twenty years old and still a virgin. Thank god all his buddies are also still virgins. The prettiest girl in school is Liang Xiao Qi, and she can't stand Wu Chuan Shun, seeing him as derpy, unkempt, smelly, and cold. She tells Chuan Shun and she will never ever fall for him. If every person on Earth died and they were the only two left, she would rather go live with a gorilla than him. But suddenly, over night their romance blossomed? Chuan Shun asks Xiao Qi why her face is so close to his? Back to the scene in the infirmary, Xiao Qi says she can't stand anything about Chuan Shun, his hair is a mess, her dresses terribly, and his conversation is inane. As a man, doesn't he have any self-awareness? Suddenly the door opens and Xiao Qi tumbles onto Chuan Shun's lap and he gets an erection and she screams and he looks so mortified.
In the second trailer, Xiao Qi narrates that she's the campus flower and all the guys love her and her life is perfect. She's dating the hottest guy on campus and everything is going well until Chuan Shun ruins everything!
And in case anyone forgot what the real Bolin Chen looks like after his wholly believable turn as the campus uber-nerd, here's a reminder with his latest ad in Taiwan. Unf. He apparently gained 15 lbs for this role and had to endure 3-4 hours of make up a day to transform him into the schlub you see onscreen.