Of the three major Korean networks, this year SBS definitely has its act together better than the other two. It's got successful and talked-about dramas under its belt like That Winter, The Wind Blows, I Hear Your Voice, and The Master's Sun, but when I say its got its act together I'm more talking about planning and scheduling. KBS recently pulled the bait-and-switch with Age of Feeling being pushed aside for Pretty Man, and MBC usually doesn't have its dramas lined up in advance the way SBS does. Before The Master's Sun even aired in August, SBS had already announced its December drama in the same time slot being You From Another Star with Kim Soo Hyun (formerly called Man from Another Star). This pre-planning continues today with the casting of Yoochun in the February SBS drama called Three Days, to follow after You From Another Star in the coveted Wed-Thurs timeslot. This is not to be confused with the OCN drama called Ten Days Later, long rumored to star Chun Jung Myung. Three Days is a return for Yoochun to play a law enforcement agent after he played a cop in Missing You (I Miss You). In Three Days, he is a Blue House secret service agent assigned to protect the President of Korea. I'm actually digging this casting because I thought Yoochun did a good job at playing a cop in MY. I happen to loathe that particular cop character he played in that drama, the first-love obsessed incompetent and grabby Han Jung Woo. Three Days is a thriller and mystery drama, where Yoochun's character discovers a far-reaching conspiracy when the President of Korea goes missing at the Blue House after three mysterious gunshots ring out. The drama is slated for 20-episodes but will only span three days in the timeline of the drama, much like the set up of Lee Jun Ki's Summer drama Two Weeks. This is a purely SBS in-house production as both the screenwriter and the PD are SBS regulars. The drama is penned by Kim Eun Hee, no stranger to thriller dramas since she wrote Ghost (Phantom), Sign and Harvest Villa. Directing will be PD Shin Kyung Soo who directed Tree with Deep Roots. Expect the casting to be finalized soon because the production aims to pre-produce the majority of the episodes before it airs. 
Son Hyun Joo is reportedly playing the missing President, with Jang Hyun Sung is Yoochun's boss in the secret service.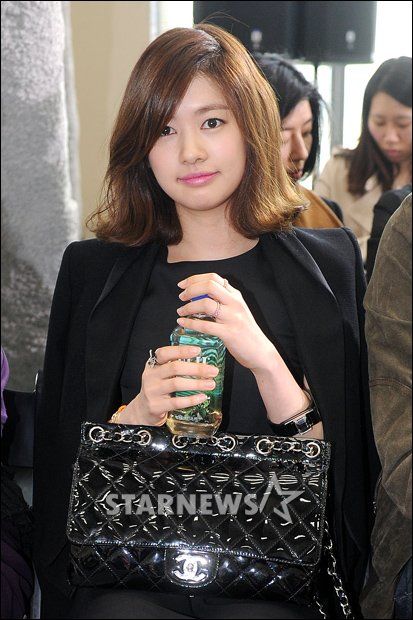 My choice for Yoochun's leading lady in Three Days (if there is one)? Jung So Min – can act, has great onscreen presence, can play ditzy or bitchy on a dime, and isn't an A-list leading lady in her own right that she won't play co-star to what will likely be a Yoochun-centric drama.