I think Lee Min Ho and Park Shin Hye have better chemistry in BTS of Heirs/The Inheritors than in the drama proper. Sorry guys, but Tan and Eun Sang are just too dour when together for any chemistry to manifest itself. Tan can stare at Eun Sang all day long and grab her whenever he feels like it, but all she does is look startled, try to run away, and occasionally allow herself to enjoy his company. In some ways, Heirs reminds me of those old-school early Hallyu dramas where it was chaste and the lovers would spend most of each episode staring at each other and loving in silent suffering. Even the kisses were chaste back then, and so far Heirs is also ridiculously chaste. I chalk it up to the kids being high school student characters, but when where is repressed Won and his secret girlfriend Hyun Joo to sexy up the joint? The only time my heart mildly fluttered was when super side character Hyo Shin dropped by Hyun Joo's place for a drive-by forehead kiss. Heirs released some new BTS photos of the OTP Tan and Eun Sang and I find these are prettier than the official drama stills. Rumors are abounding in DB and Baidu of some big twists coming up but for once these are not fully confirmed so take it with a grain of salt. I have to say the spoilers also remind of the old school dramas with similar type twists and potentially setting up for an easy out ending for everyone. I thought Kim Eun Seok went for the easiest deus ex machina ending in Secret Garden and I was hoping she didn't have any up her sleeve here. If the spoilers are true, I'm wondering if the execution will be more fun than the moping we've been subjected to so far? Check it out below and talk amongst yourselves. Yay or nay?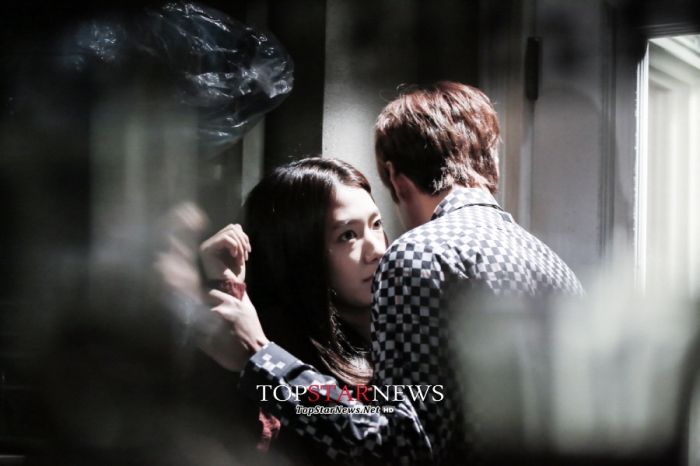 The big spoiler surrounds Eun Sang's birth secret. Her mom may not be mute at all. She is adopted, and there is a rumor that she is likely Hyo Shin's younger sister (Hyo Shin is a year older than the group). The group poster for Heirs hints at this because Eun Sang is dressed like all the girl heirs (Rachel, Bo Na, and Yi Seul) in a white dress with the crown on her head. There is a possibility Hyo Shin intends to die (the body impression on the ground) and Eun Sang may be brought back to the family. There could be another birth secret out there that involves Rachel, she could be half-siblings with Chan Young. Her mom and Chan Young's dad may end up getting married and Chan Young could also become a Heir.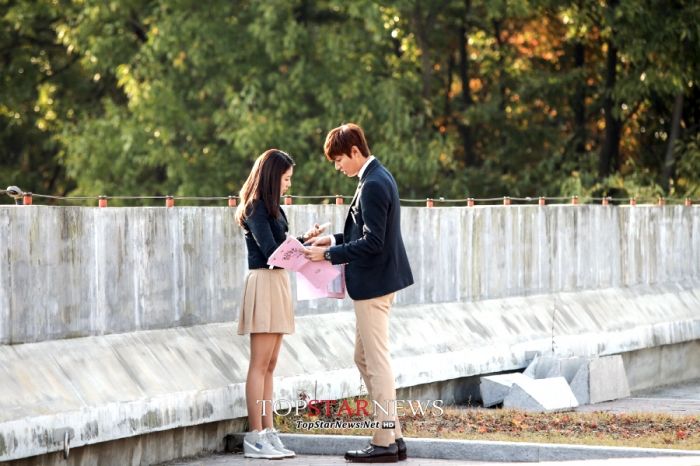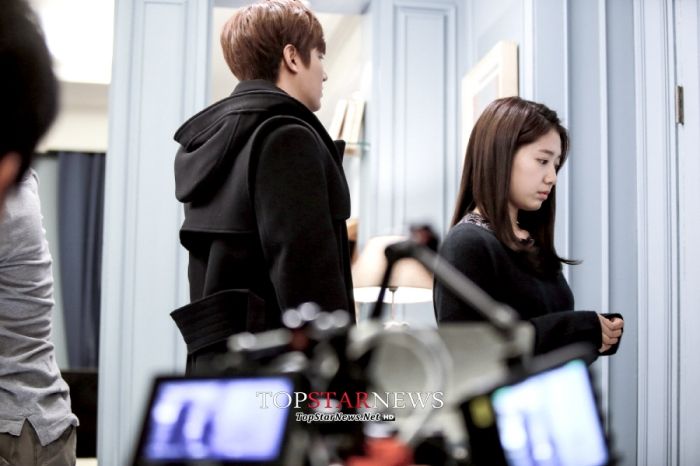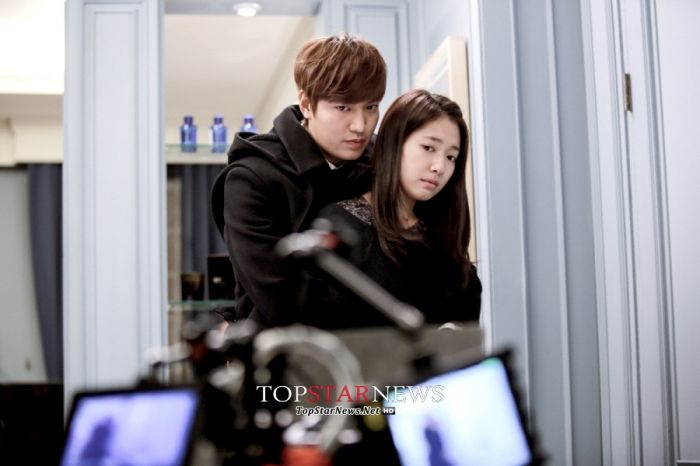 Written preview for episode 11:
Ji Sook tells Won that if Tan gets his 18th birthday present in shares of Empire Group stock, he may have the same or even more shares than Won, intending to goad him. On the other hand, Tan pulls Eun Sang to his room to ask what Young Do talked to her about and they are discovered by Ki Ae.