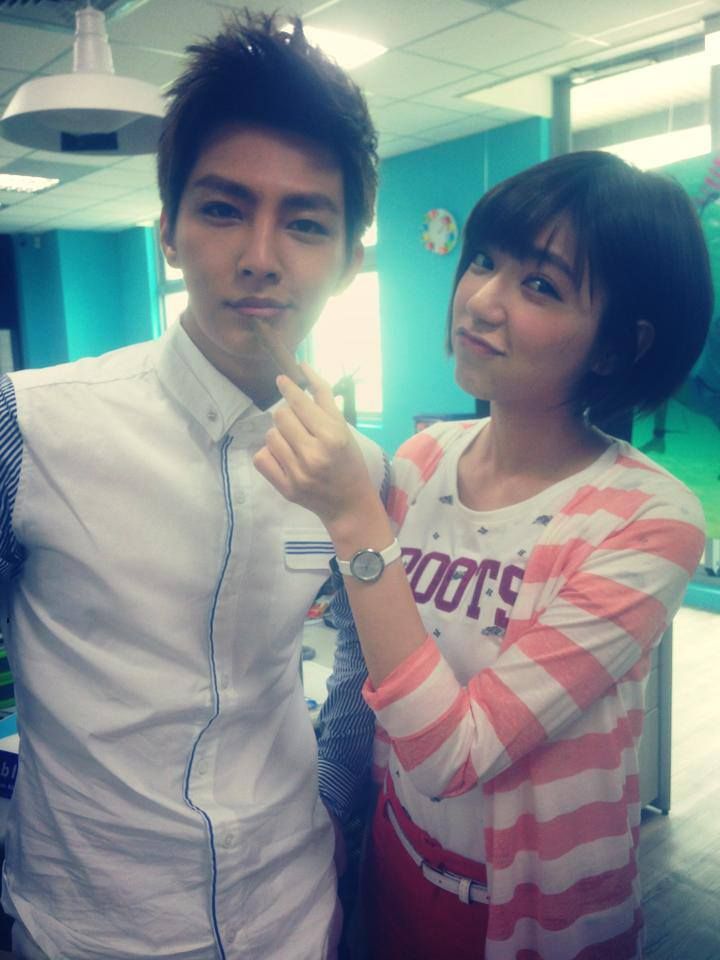 Normally I have a decent sixth sense about whether co-stars are falling in love or hooking up behind the scenes of a movie or drama. It's not perfect but I do have eyes and often the clues are quite obvious. Which is why I, along with lots of drama fans of the Taiwanese idol drama Just You (Just Want to Make You Fall in Love with Me), are totally perplexed and amused by the are-they-aren't-they interactions of leads Aaron Yan and Puff Guo. Take two popular pop idols-turned-actors (he is the maknae in Fahrenheit, she is the maknae in Dream Girls), stick them in a frothy pointless but enjoyable drama, shake vigorously and stir and voila out comes gossip galore. First the tabloids said these two were way too cuddly on set, then the rumors turned to Puff dating her second male lead in the drama, and now the chatter returns to Aaron and Puff getting close again after the drama wrapped in late October. Aaron turned 28 on November 20th, reminding me of how young he is since he's been in the industry since what feels like forever. What got all the dating rumors started again is that Aaron and Puff celebrated his birthday alone and posted pictures of the candle lit dinner on Weibo. Then trusty tabloid Apple Daily snapped pictures of them around the same time talking in his car outside her apartment late into the night and being very affectionate with each other. The speculation is that any possible relationship between Puff and the second male lead was kiboshed by her agency and she started to spend even more time with Aaron on the set, which led to the sparks finally flying between them. Close friends have confirmed they are frequently going to dinners and watching movies, not to mention Aaron has brought Puff home to meet the parents. This is all fine and dandy with me if they are dating, but I continue to cast a doubtful eye on this until there is confirmation. I think they are ridiculously cute together and I would rather they stay great friends than date and end up with an angry break-up.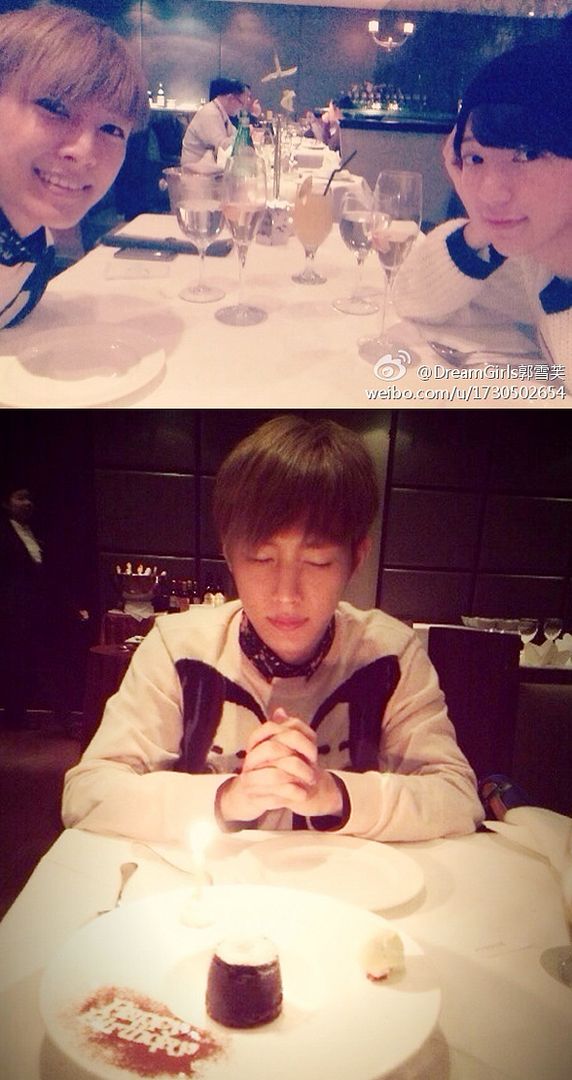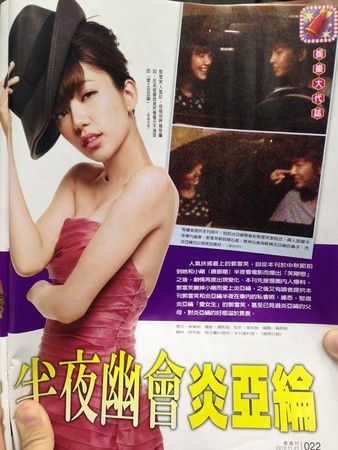 Aaron celebrated his 28th birthday with Puff alone and they posted these pictures above. Then Apple Daily caught them talking outside her apartment late at night inside his car, including a cute gesture where she caressed his nose with her finger.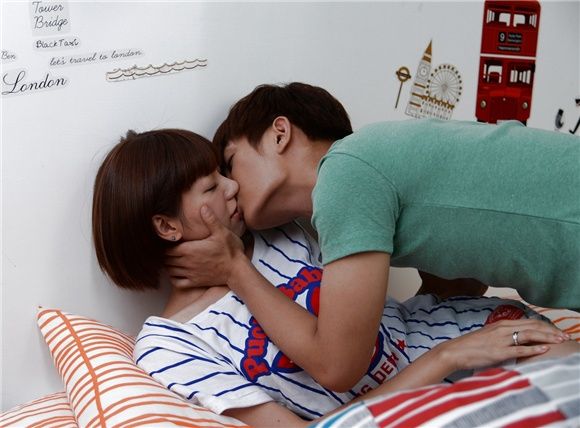 Just You is a TW-drama that actually has way more entertaining BTS videos than the actual drama itself. Puff and Aaron's banter is fascinating and really candid.