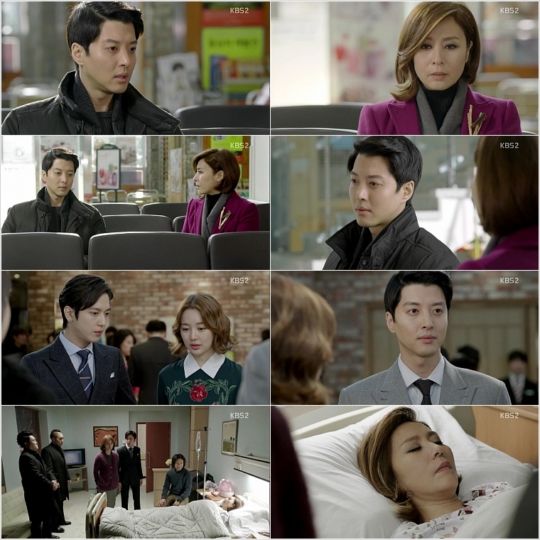 Oh drama gods have mercy on me. Actually, may the drama deities have mercy on all of us. The final episode of Marry Him If You Dare (Mirae's Choice) is airing in a few hours and I was content just to sit back and accept whatever crap is thrown at me knowing that I can rinse it off afterwards. It's like going into a mud wrestling contest – one expects to be caked with mud and is fine with it. Except I didn't sign up for a mud wrestling contest when I eagerly started this drama, so this bait-and-switch has been one horrible nightmare that I wish I could wake up from even if I'm resigned to it. This whole talk of time travel and alternate/parallel universes get me wondering if there is an alternate universe version of MHIYD the drama that is actually amazingly good. You know – Mi Rae and Shin fall in love and their romance is sizzlingly hot and deliciously sweet, Se Joo gives up on Mi Rae the first time she friend-zones him and when Yoo Kyung hangs out with him to cheer up his disappointment heart he realizes what a gorgeous and witty girl she is and they fall in love, then the two couples have each other's backs at work and end up building YBS into a great network and showing future Mi Rae that her doomsday scenario was wrong all along. Older news anchors can still bring in the viewers, maknae writers can grow into seasoned pros, junior reporters are recognized for talent and not aegyo, and chaebol heirs have the vision and skills to spot talent and use them as the stepping stones to his success. Then in the end everyone learned that future Mi Rae's life was not present Mi Rae's and thus breathed a big sigh of relief that NO ONE listened to her stupid blathering and Mi Rae-Shin still chose to love each other because they wanted to while Se Joo-Yoo Kyung took a short detour but found each other in the end with no great harm done. The end. What we got instead? Is a horror of a drama writing fail so epic I actually guffawed for minutes after reading the written preview for episode 16. Good lord this thing can still get more absurd. You betcha when amnesia comes calling!
Written preview for episode 16:
"If you want to escape from your fate, that means you are still being controlled by it."
Shin is tormented when faced with two different scripts but in the end he goes with the one the network gave him. Mi Rae goes reporting and finds the parents whose son was killed by the faulty humidifier. On the other hand, future Mi Rae wakes up and is in a state of shock that she loses her memory and regresses to think she's present-age Mi Rae……
Preview for episode 16:
[youtube id="SXJDcpaHGY4″ w="625″ h="445″]
I almost bust a gut laughing at the sheer denseness when Se Joo back hugs Mi Rae and says they appear just like a married couple. LOL forever Se Joo! I'm happy you managed to capture yourself a future wife by hook and crook and whatever floats your boat as long as you win in the end.