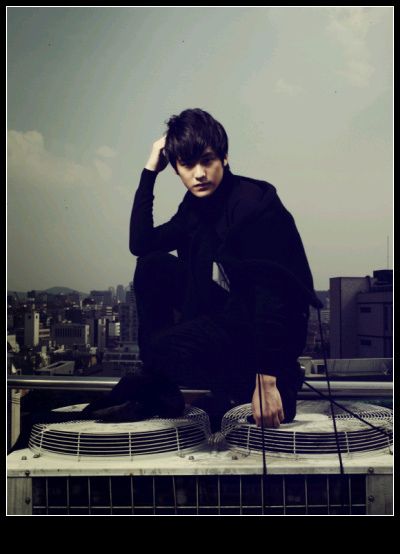 It's no question Lee Min Ho had a really really good 2013 with Heirs boosting his popularity all over Asia once again. It didn't even matter that the drama was mostly terrible and his character was primarily unpalatable, viewers slurped it up and asked for more. Lee Min Ho gave an interview a few weeks ago that I've finally gotten around to translating but have been meaning to since it discusses two cutie pies I adore in Kim Bum and Moon Geun Young, plus it fairly screams out some sort of meta-analysis of exactly what he meant. When an interview asked Lee Min Ho whether he knew about good friend Kim Bum's very public romance with Moon Geun Young before it went public, Lee Min Ho confessed to knowing nothing until the whole world knew. That's not an indicator of the strength of their friendship but more that both guys were supremely busy at that time filming respective dramas. Lee Min Ho had been filming Heirs since August what with the overseas shoot while Kim Bum was doing the sageuk Goddess of Fire Jeongi. The next bit is what got me totally going "da hell you talking about, boy!" – Lee Min Ho said that after news broke he congratulated Kim Bum who accepted the well wishes stoically and further led to Lee Min Ho complimenting Kim Bum's romance style as very manly and similar to Kim Tan in Heirs. Lee Min Ho added that he heard the entire production team of GoF knew that the two of them were dating during the filming. Lee Min Ho then joked that he was sure the cute couple probably planned a Christmas eve date, indicating that he's lost a hanging out single buddy to the warmth of a girlfriend's company. I watched all of Heirs and recapped that sucker and in no way am I pleased that Lee Min Ho just described Kim Bum's romance style as like Kim Tan. Did he understand what Kim Tan represented? At least he didn't say Kim Bum was like Choi Young Do, because then I would have to stage an intervention to save Moon Geun Young. Haven't heard a peep from the happy couple since they returned to Korea in late November from their European vacation which is good news to me since it means they aren't being bothered.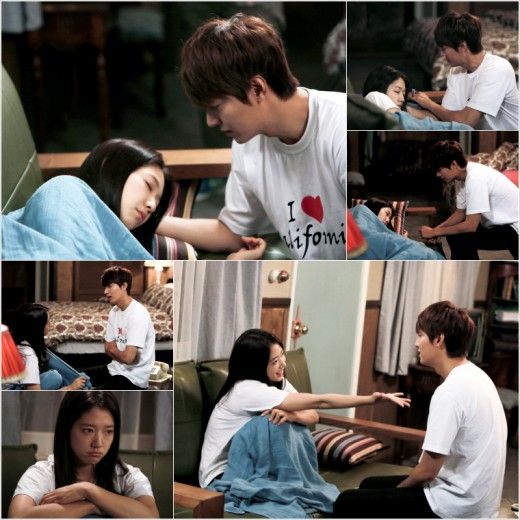 Heirs was mildly amusing in some respects but the OTP relationship of Kim Tan and Cha Eun Sang was rarely that if ever. I'm still scratching my head on what a romance style similar to Kim Tan's means? I'll assume he means very direct and forward, bravely pursuing the girl he likes. Other aspects of Kim Tan need to never ever be emulated by any man and below are things that I've noted:
1. Kim Tan has terrible taste in clothing. Do not emulate.
2. Kim Tan stares a lot at the girl he likes. Do not emulate.
3. Kim Tan easily gets into verbal or fist fights with guys over the girl he likes. Do not emulate.
4. Kim Tan orders his girl around. A lot. Ostensibly for her benefit. Do not emulate.
5. Kim Tan thinks his entire world happiness revolves around getting the girl he likes. Do not emulate.
6. Kim Tan has a mini-meltdown when his girl moves away. Do not emulate.
7. Kim Tan is an ass to anyone he feels like is not nice to the girl he likes. Do not emulate.
8. Kim Tan appears to have no greater purpose in life other than liking the girl he likes. Do not emulate.
9. Kim Tan wears pink lipstick. Do not emulate.