The Chinese culture currently has a fixation with successful ladies who remain unmarried past thirty, and this fixation manifests itself in the media being extra obsessed with the love lives of so called Leftover Women and even coined such a name for them. It's clearly gender bias run amok since the same scrutiny isn't placed on their male counterparts but I actually admire the successful actresses and songstresses who don't buckle under the pressure to quickly settle down. That being said, when love hits even the most ardent bachelorettes may trade their sexy single ways for a ring and currently the Taiwan media is abuzz with two noonas and their wedding plans. First up is actress-singer Vivian Hsu, who looks about 26 but is actually 38 years old now. She's confirmed to be tying to knot with her Singaporean billionaire chaebol boyfriend Sean Lee and will move to Singapore after the wedding. Vivian's famous ex-boyfriends include a serious relationship over a decade ago with Nicky Wu when she first debuted- he was her first love and always holds a special place in her heart, they dated for two years but broke up because his mother didn't approve of her. Her most serious relationship was with Vanness Wu, they dated for three years and she's revealed that of all her exes he was the only one she considered marrying. She was also rumored to have dated Jay Chou but it's unconfirmed and frankly every female singer in Taiwan is rumored to have dated Jay at some point. Another uber-successful noona may be tying the knot and that's 34 year old Elva Hsiao with her much younger (12 years younger, to be exact) boyfriend actor Kai Ko (Ko Chen Dong). He exploded on the acting scene in his first role as the lead of the blockbuster Giddens movie You Are the Apple of My Eye and quickly started dating Elva. She's a well-known cougar who has a string of much younger boyfriends but apparently this one is serious and Kai proposed over the holidays and Elva accepted. Since neither ever admitted their relationship despite openly dating all over Taipei, the purported engagement remains unconfirmed as well though Kai has denied it. Looks like 2014 keeps on chugging along as a year for celebrity tying the knot. 
Vivian and her billionaire fiancee Sean Lee. He's 36 years old and previously married with two daughters and is currently the CEO of Singapore based marine logistics group Marco Polo Marine. No word yet on whether she's retiring from showbiz like many popular actresses who marry into wealthy families.Congrats to Vivian and I'm looking forward to checking out the wedding pics later this year.
Elva and her much younger boyfriend Kai Ko.  I actually am skeptical about the engagement because Kai is freaking 22 years old! I can't imagine he is that anxious to get married even to a stunner like Elva.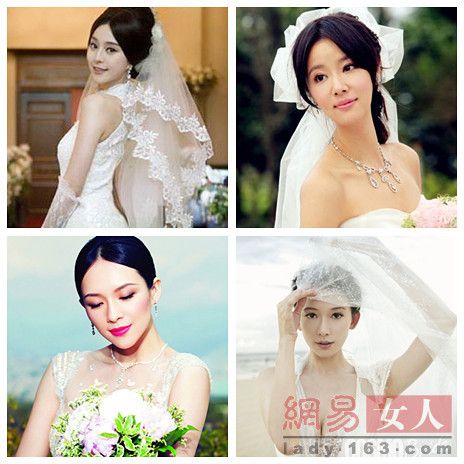 The media is now zeroing in on the remaining unwed A-list female entertainers and all four are super successful and rather intimidating for the average guy to pursue. China and Taiwan's four most eligible ragingly successful Golden Leftover Girls (黄金剩女) – Lin Chi Ling (39), Ruby Lin (38), Fan Bing Bing (32), and Zhang Zi Yi (34).