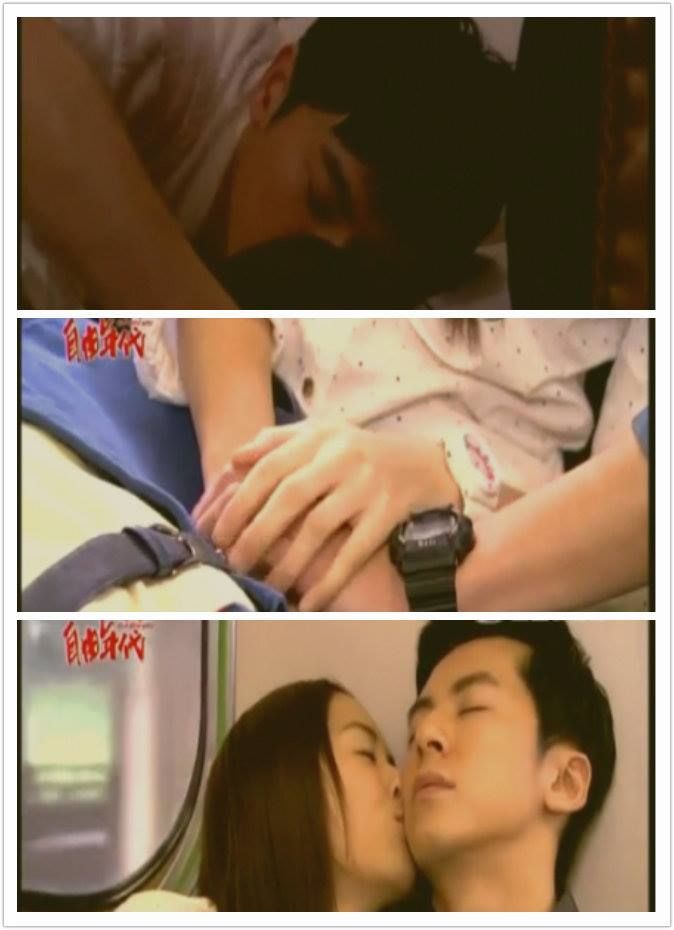 Not all drama romances and love stories are equal. Some are more unforgettable than others due to the sheer angst factor, but such epic tales never induce anyone to say "hey, I really wish I experienced a love like that!" The college romance in In A Good Way evokes exactly that sentiment, the heady realistic scent of first love that feels so probable and is definitely possible, it's the stuff that the lucky few in real life might have encountered and the rest long for and reminisce about. The new video preview is out for episode 18 and it's less angst-inducing than the preview appended to episode 17. That one gave me mild heartburn because anytime Liu Chuan and Jia En have even the hint of a disagreement it renders me handwringing with anxiety. Part of it comes from their young ages, a time when first loves most likely break up and remain as a wonderful memory only. I worry that they can't get past the first major hurdle, whatever it is, and the drama will capitalize on a well-developed love story to turn it into something totally meaningful but heartbreaking. Their love is epic, right? Jia En's dropped student ID does come back to haunt her with a vengeance as seen in the new preview, but then again it could be defused with the help of Ren Wei and perhaps a lot of sincere explaining on the part of Jia En. I did blush a little when I saw Liu Chuan cheek kiss Jia En because I'm actually of the theory that this drama is going for the full monty of skinship so the big moment appears ever closer. IAGW appears to want Jia En and Liu Chuan to hit each and every single type of skinship before the big kahuna. We've so far seen hugs, hand holding, forehead kissing, her cheek kissing him, head nuzzling, shoulder snuggling, and now him cheek kissing her. There might even be necking before we get a kiss proper. IAGW is such a tease but I for one am happy to be strung along. It's not every day, or year, that a drama this cute comes along.
Preview for episode 18:
[youtube id="tvYVBBIUz40″ w="625″ h="445″]
Liu Chuan: I feel like no matter how people may change, there is a part of you that doesn't change.
Hotel staff: Do you have a Miss Lin Jia En there?
Jia En: 2030? (Love You Miss You)
Dad: Lin Jia En, did you go to Ruifang Hotel and spend the night?