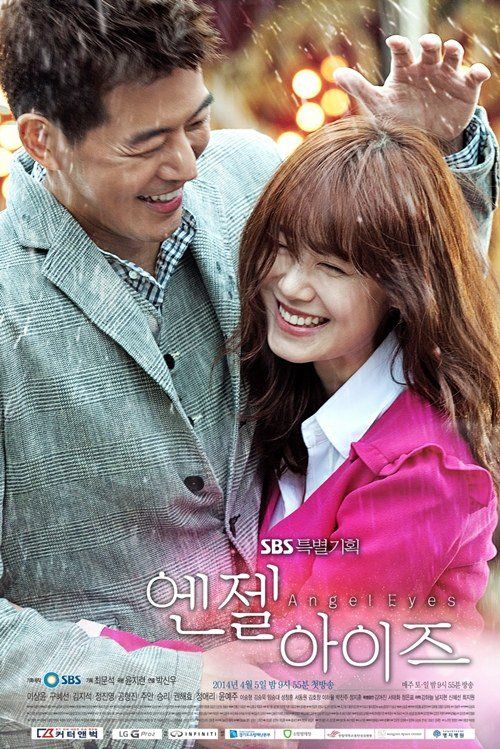 I don't know what else to say about the current weekend drama Angel Eyes other than – it's really really good so don't be scared and watch it! The first two episodes actually aired last weekend but it was primarily the teenage section of the story with Kang Ha Neul and Nam Ji Hyun ably hitting it out of the park in terms of acting for their own characters as well as couple chemistry. They were delightful and the whole thing reeked of Will it Snow For Christmas teenage portion vibes. But my Gu Hye Sun allergy is strong and Lee Sang Yoon dropped a notch for me with his last dull performance in Goddess of Fire. I was wary to commit before those two adult leads showed up just in case even a decent story is rendered hard to watch by either acting or chemistry. I can safely declare Angel Eyes a landmine-free zone now that I've spent all of episode 3 with adult Dong Joo and Soo Wan. The chemistry between Gu Hye Sun and Lee Sang Yoon is as lovely as it was with Nam Ji Hyun and Kang Ha Neul, and in fact I don't remember a teenage counterpart casting that fits this seamlessly with the adult actors. The two guys look and act alike in character as do the two ladies, and a bit disconcerting because it's such a rare treat. I like the two lead characters of Dong Woo and Soo Wan more than I like the story, and in fact the thing works better as a character and emotional piece rather than expecting a tautly written quality script. So far the drama is much better than all the recent SBS weekend dramas before it and a nice diversion for for on the weekends now that Bride of the Century has finished.
Lee Sang Yoon and Kang Ha Neul are both very good actors so I can't tell if Kang Ha Neul originated the performance and now Lee Sang Yoon is continuing it, so they discussed beforehand and both agreed to portray Dong Woo so sweet and warm with a side of bleeding heart. Dong Joo (Dylan Park) is a leading man that is immediately lovable and keeps getting better whether through adversity or success. Nam Ji Hyun and Gu Hye Sun are less immediately recognizable as playing the same character at different ages but it's really Gu Hye Sun's shockingly watchable performance that probably makes her acting seem even more nice to watch. There is none of her affected acting, no trying to be cute, and she actually has chemistry with Lee Sang Yoon! I know, I can't believe I'm praising Gu Hye Sun in a drama. I guess after the rebirth of actresses Lee Yeon Hee, Yoona, and Go Ara, it's now time for Gu Hye Sun to get a soak in the magic water. She and Lee Sang Yoon are both the most gorgeous I have ever seen either of them onscreen. Fantastic hair and color on each and a great cinematographer does wonders.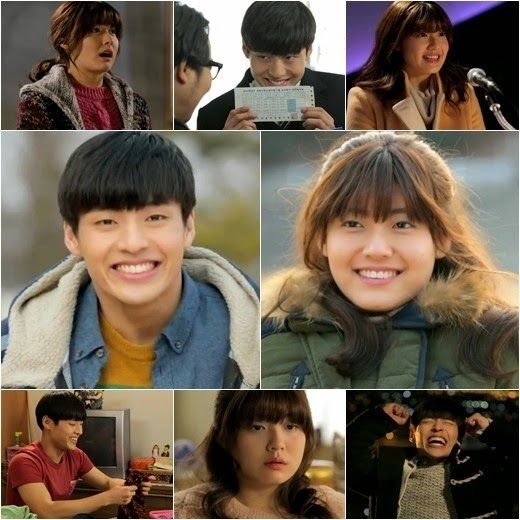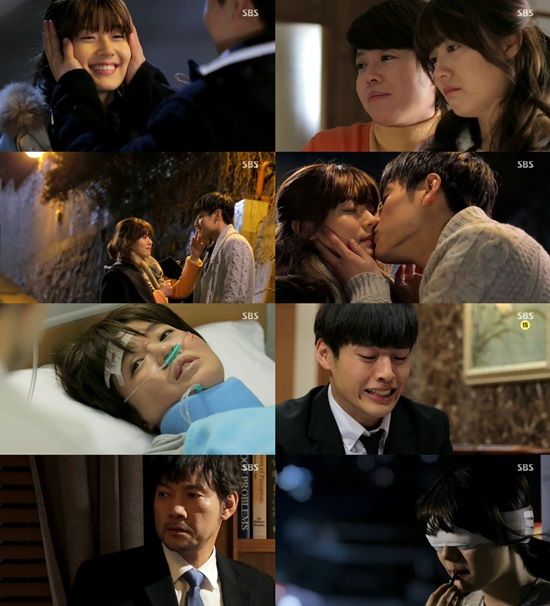 I'm less keen on the story mainly because of the central premise – teenager lovers face adversity when the girl goes blind after a car accident, but the coincidental illness of the boy's mother and her decision to donate her cornea to the girl if she doesn't survive only makes the inevitable "girl gets boy's dead mom's cornea" all that more makjang to behold. Toss in girl's surgeon dad maybe having a hand in sick mom going to the afterlife faster than expected so his daughter gets the cornea, you have the recipe for future tears to fill a canyon. I also find the EMT side of the story really corny while the ER doctor and medical cases also so perfunctory as to feel superficial. It's like the professions of the two leads are mainly to give them reason to keep running into each other, plus it's also professions that are constantly debating life and death and danger. What works is that this drama is wonderfully acted and filmed so the individual lacking story elements are patched over by the visually appealing stuff.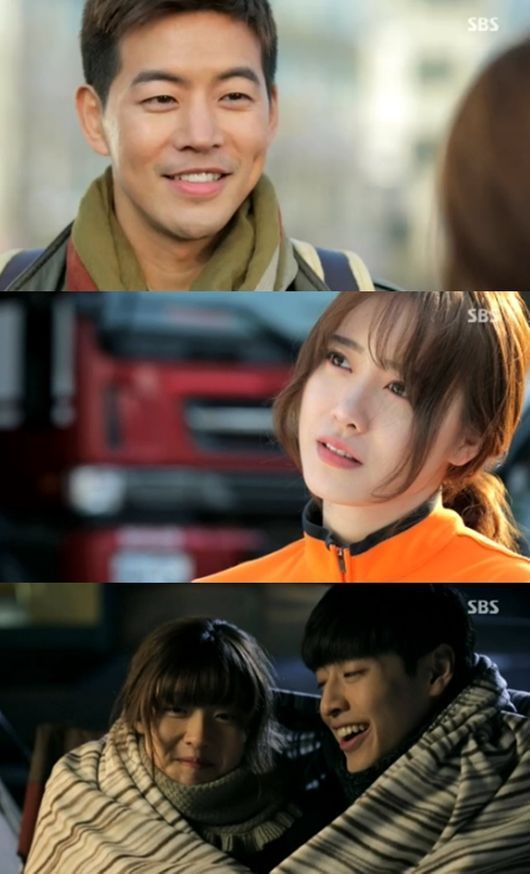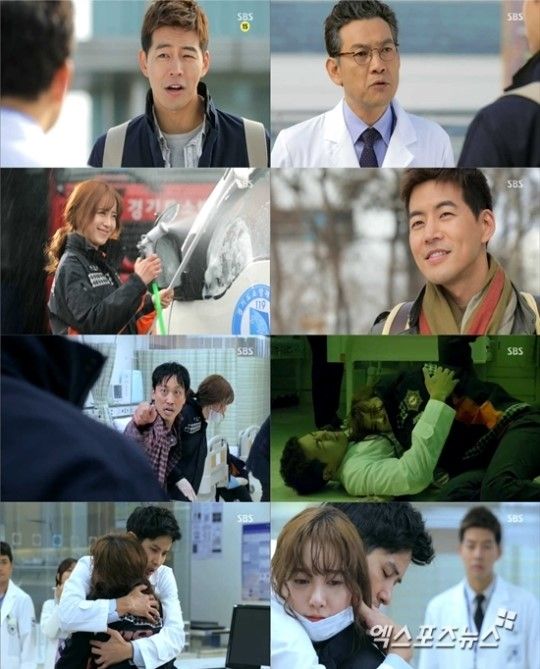 Kim Ji Suk also shows up as another doctor who happens to be Soo Wan's fiancee after she's moved on since Dong Joo disappeared. He seems nice but nothing memorable to write about, other than there is a 50-50 chance he'll turn bad once Soo Wan goes back to Dong Joo.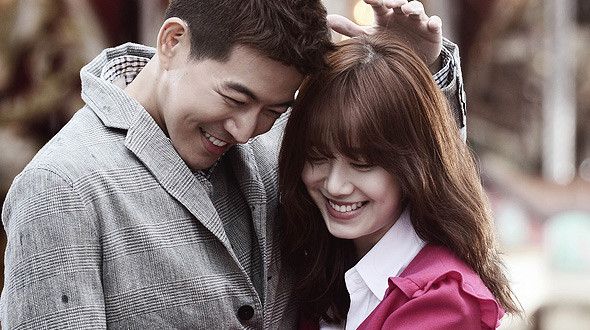 Angel Eyes Official OST "Run to You" by Lasse Lindh:
[youtube id="aw9aBIT3HGk" w="625″ h="445″]