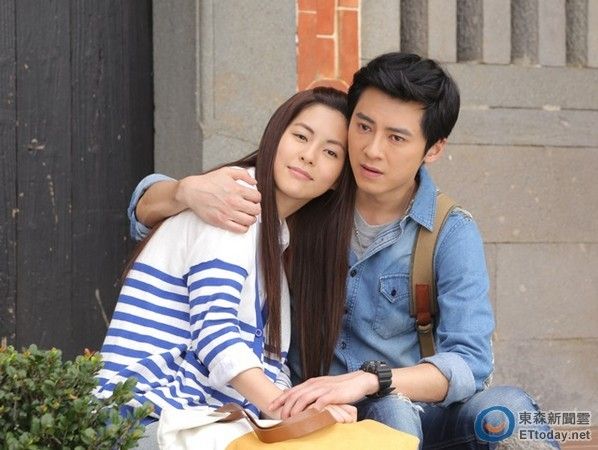 I can sense interest in waning for In a Good Way, which is a shame since this drama remains as good as it's ever been, and also because I know how rare of a beast it is. Just looking at the latest SETTV Sunday night drama Fall in Love with You is a startling reminder slap in the face to treasure IAGW. That drama is like a moron frankensteined combination of parts of other idol dramas and then handed to two actors who can't act and have no chemistry. Contrast that to an ensemble cast of IAGW that has shined in both romantic, friendship, and familial chemistry, plus a genuinely interesting and meaningful story, how can I just let IAWG disappear into the night towards the end of its run? This drama really is headed towards its ending as all the main cast members have posted FB updates about receiving the script for the last episode, plus Jay Shih also posted an update that filming has already wrapped on the college campus where they film all the Cheng Dong University outdoor scenes.
Jay lamented how six months seemed to have flown by, and I feel the same looking back at where the days went. At least with IAWG I feel a sense of dramatic satisfaction, that my drama watching days were spent with this amazing TW-drama that finally captured some of the spirit, flavor, and unique storytelling essence of some of the great TW-dramas of years past. It has been a pleasure to watch and I'm not getting off this ride so close to the end and I hope everyone stays with me through the final stretch. Episode 22 promises a trip down memory lane for Liu Chuan as he follows the clues left in the address book that he found as part of his grandfather's "treasure" for him. All signs point to its connection with the Taiping steamer sinking of 1949, which leaves the more important question of what Liu Chuan's grandfather wants Liu Chuan to do about it? Anything is fine as long as it doesn't entail a separation between my OTP. Kirsten Jen and Lego Lee revealed that their onscreen interactions were decreased in recent episodes due to his back injury problem but it'll come back in a big way in the coming episodes to make up for it. Oh hells yeah!
Written preview for episode 22:
Love needs to be proactive, to find happiness every person staring taking action. Even the god of love starts beckoning – come, come, come, you come here! Tracy's lucky bracelet has loosened but she feels her wish is so far so far away. But right now "true love" is close to her and is waiting for her to open her heart to receive it…..
The diary cow with no artistic ability buries his head in drawing and even eats someone else's favorite snack! Will the diary cow's sincere heart touch OMEGA girl? The memory road has opened up and Liu Chuan heads toward his past. He finally sees what his grandfather left him and the pain of history is driving Liu Chuan and Jia En forward, heading towards an unknown future. Is it freedom? Or is it………
New preview for episode 22:
[youtube id="FVUD7GxndW4″ w="625″ h="445″]