I feel like my itty bitty casting concerned heart has been settled down with the hot off the press confirmation by Nam Sang Mi's agency that she has officially accepted the leading lady role in Joseon Gunman. Whew, now I don't need to be cursing the drama gods or spend the first few posts about the drama lamenting the could have been reunion between her and her Time Between Dog and Wolf co-star Lee Jun Ki. I love both actors and together they are my favorite onscreen couple for each in all their dramas I've ever watched. A close second other costars I've liked for each would be Nam Sang Mi with the hilarious Kim Myung Min in Bad Family and Lee Jun Ki with Han Hyo Joo in Iljimae. This thrilling news immediately rockets Joseon Gunman to my number 1 most anticipated drama of all the ones in production but not yet aired. I am also super stoked about You're All Surrounded because of Lee Seung Gi and Cha Seung Won but it's dampened slightly since Go Ara does nothing for me.
In Joseon Gunman, Lee Jun Ki plays Park Yoon Kang, one of Joseon's top swordsman who trades his blade for a gun after the death of his father and sister. The drama is set in the late 19th century as Joseon undergoes a great and reluctant transformation due to the entrance of Western culture and Yoon Kang will find his way of life and values challenged in the process. Nam Sang Mi is Jung Soo In, a lady born and bred in traditional Joseon culture but becomes swept up in the changing times towards the end of the Joseon dynasty and transforms into a modern woman. Based on all synopsis snippets, Yoon Kang and Soo In are totally the OTP and there doesn't appear to be a "My father killed your father" cloud hanging over their romance. Funnily enough, that plot device was used in TBDAW since Nam Sang Mi's gangster dad in that drama was the one responsible for killing Lee Jun Ki's parents. Another reason I don't think Joseon Gunman will toss that in is due to this PD's last drama The Princess's Man using that as a central obstacle keeping the OTP apart. Can we just get lots of making out even if there is no father-killing angst?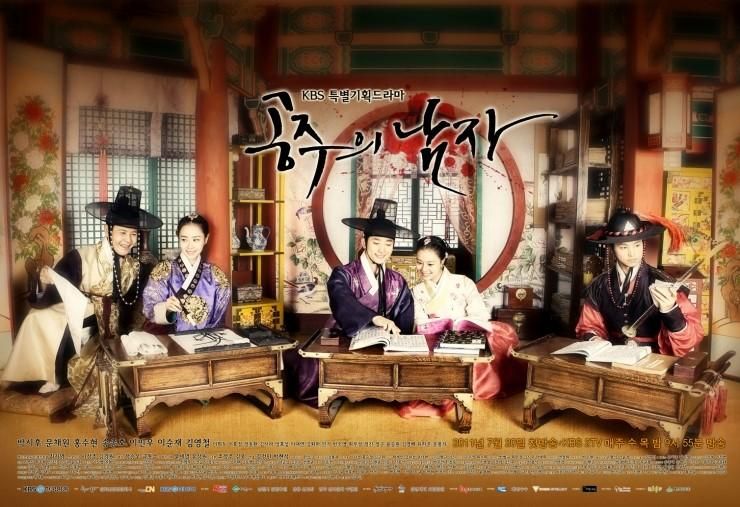 Since Joseon Gunman is set in the late Joseon dynasty, I'm expecting both leads to switch their traditional garb for the Western dress and suit at some point once they started dipping a toe in Western activities. I think this drama will be set exactly in the same time frame as the totally underrated period medical drama Jejoongwon with Yeon Jung Hoon and Han Hye Jin. I love when Jun Ki swings a blade ala Iljimae or wields a gun ala TBDAW, so for a drama to give me two for the price of one is brilliant. In the hands of the PD behind The Princess's Man is even better, that PD had also done a few Hometown of Legends episodes so is quite at ease directing the period genre. Thank you, drama gods! Joseon Gunman won't premiere until June following Golden Cross in the coveted KBS Wed-Thurs time slot but the drama has been in pre-production already with location scouting and is reportedly holding script reading this week.