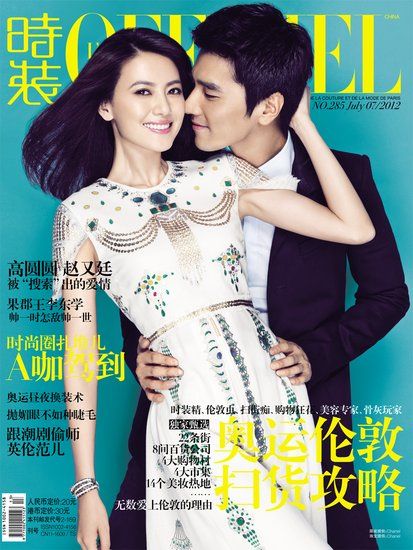 When two beautiful talented successful people are in love and happen to be celebrities, the media wedding watch switches on the second the couple goes public. Movie stars Gao Yuan Yuan and Mark Chao have been dating for two years since meeting on the set of their movie thriller Caught in the Web. The romance was quickly acknowledged despite the noona-dongsaeng age gap with Gao Yuan Yuan being five years older than Mark. In this day and age, five years is nothing pfft. Rumors of their impending nuptials have swirled since last year, including multiple tabloid reports of Gao Yuan Yuan being pregnant and turning down movie roles. It's not that far-fetched since there have also been a spate of weddings and babies in C-ent the most high profile being Hawick Lau and Yang Mi. Mark's daddy established TW-actor Allen Chao has publicly gushed over his son's lovely girlfriend and given him fatherly stamp of approval to bring her home.
Last month Mark and Yuan Yuan were spotted in Paris by C-netizens taking what appeared to be wedding pictures at many famous locales. Their respective agencies confirmed it but claimed a wedding date wasn't set yet. Fast-forward to this week when the affianced couple took the breezy low-key approach to their highly scrutinized tying the knot – Mark and Yuan Yuan finished work in the morning and in the afternoon waltzed into the Marriage Registration Department of the Beijing Municipal Bureau of Civil Affairs and registered their marriage just like that. Congrats to Mr. and Mrs. Chao! This is the second big recent entertainment marriage to go the registration route, last month Blue Lan and Jade Chou simply registered their marriage in Taipei and made it official with zero media scrutiny and wedding planning stress. The media is of course speculating that there is a little Mark or Yuan Yuan on the way but I'm just happy another couple made it all the way to the altar. A wedding banquet in June sounds lovely.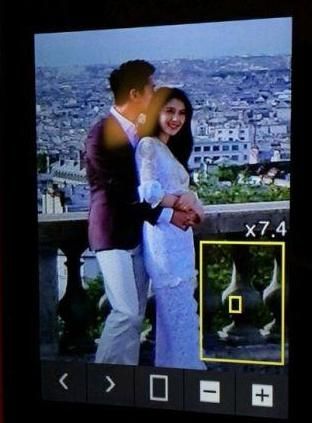 I totally want to see their wedding pictures now! It's so sweet how openly they adore each other and their great chemistry onscreen and in real life.