There's more heart surgery in episode 16 of Dr. Stranger as well as more mind numbing action and dialogue that passes for plot around them parts. So what else is new, yes? I can't believe after today there are two more weeks and four more episodes left of this drama. What else does the writer have up his sleeve to hurt my brain? I remain ever curious and wonder if there is a way for a jumped shark drama to maybe jump a Megalodon. I spend each episode trying to find the least nonsensical development and the least annoying character and hold onto that for my sanity. For the last few episodes that position has been occupied by Seung Hee. I continue to refer to her as Seung Hee even knowing she's 100% Jae Hee because Seung Hee is her secret identity during this mission. It's not another person but merely her mission name hence I treat Seung Hee/Jae Hee are interchangeable names for the same girl, Park Hoon's fiancee. Hope folks haven't forgotten that big romantic proposal in episode 1 as well as the acceptance and putting a ring on it afterwards. Jae Hee isn't just Hoon's girlfriend and the love of his life, she's the woman he asked to marry him and she said yes. That makes their relationship more than just first love blah blah blah. Why anyone would advocate Hoon "just moving on" or claim it's fine and dandy for him to have feelings for Soo Hyun at this juncture is beyond me.
Of course Hoon can break the engagement, heck he can even divorce Jae Hee even after they're married if that's what he wants. The problem is the narrative has set up an engaged and in love couple trying to make their way back together other, Soo Hyun's interjection however natural on her part to fall for Hoon remains a third wheel spinning all alone on the side of the road but kicking up enough mud to splatter the OTP. This episode reveals she's not ready to stop even after finding out Jae Hee is in South Korea all along and back with Hoon, but luckily for her the writer seems to hint at Jae Hee being okay with Soo Hyun's feelings for Hoon to the extent that Jae Hee doesn't think she'll survive the mission so she's setting her man up for a fall back option. That majorly sucks all around. But it leaves Jae Hee the most relatable character in that she's stuck between a genuine rock and a hard place. Soo Hyun is stuck between nothing other than her own feelings, while Jae Joon can still give up this particular revenge plot and no dire consequences will occur. Hoon remains a character mired in passive reactions that twist and turn in the wind depending on the whim of the story. He's neither strange or really a doctor anymore, he's just there to represent the prize to be won by either of the leading ladies at the end.
Episode 16 recap: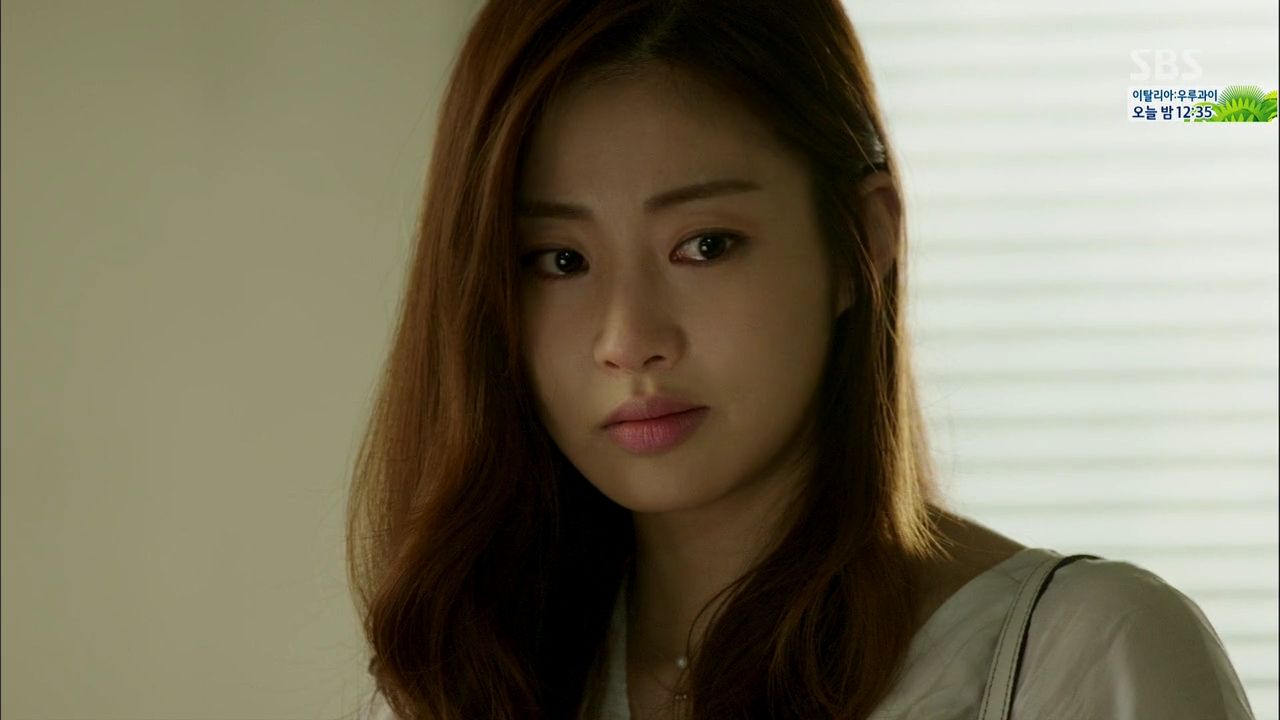 Soo Hyun goes from crying to moping to breaking-and-entering (though if the door isn't locked its not as bad) and finally snooping. It's like she's not involved in as much unethical medical procedures or the spy shenanigans as the other characters so it's time to give her some crossing the line actions of her own. She sees the couple pictures of Seung Hee and Hoon on Hoon's laptop and then rifles through his desk until she finds Seung Hee's medical records and sees her kidney x-ray to confirm she's in fact Jae Hee.
Hoon and Seung Hee walk in hand-in-hand and Seung Hee looks sorry that Soo Hyun has to see this. Seung Hee tries to break her hand hold but Hoon, bless his heart for finally acting like a boyfriend, keeps his fingers tightly entwined with her and repeatedly refuses to let her let go. Soo Hyun sees this pull and push before her eyes and feels even more pained.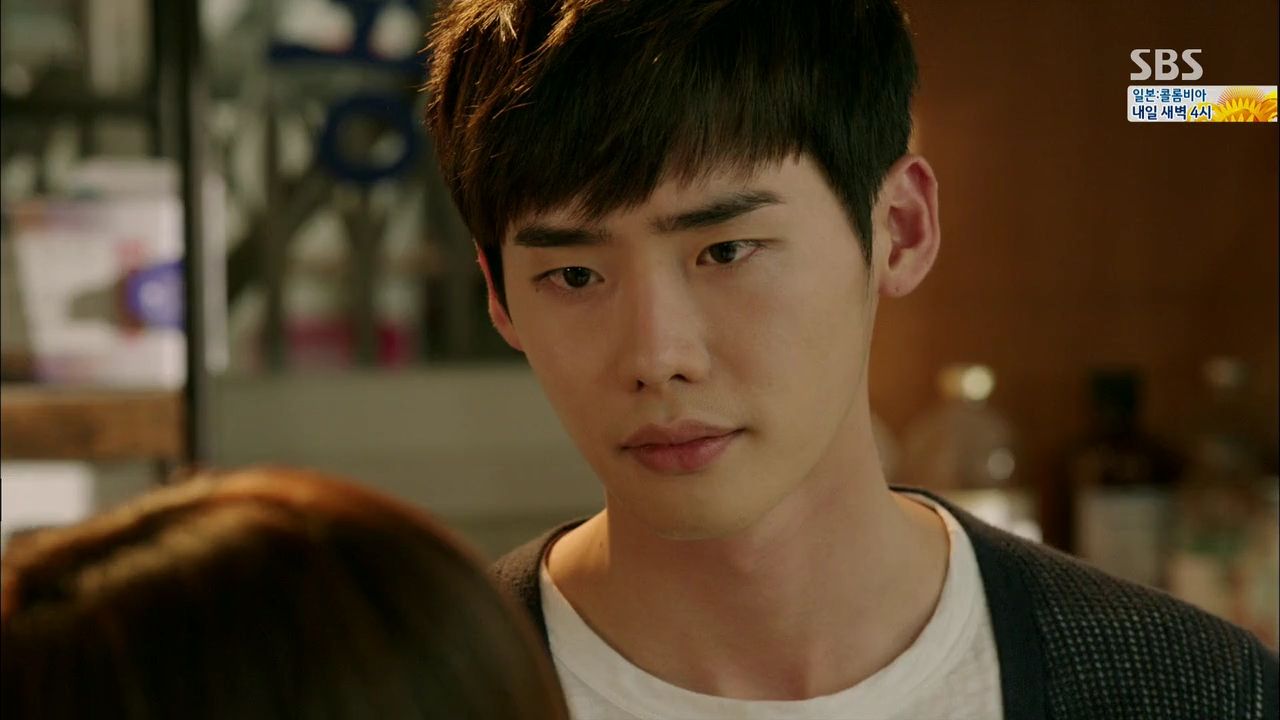 Soo Hyun explains she's here to apologize to him on behalf of her dad and Hoon wonders why SHE needs to be the one apologizing. Man, the way he keeps calling her bullshit excuses to come see him are pretty awesome. She thanks him for saying that and then mutters that she's off now. Hoon grabs her arm to ask to talk but Soo Hyun says later and runs out of there like her skirt is on fire. Seung Hee gives Hoon a look to go after Soo Hyun and Hoon nods an understanding and heads out.
Hoon takes Soo Hyun to the roof and she asks why he didn't tell her that Seung Hee is Jae Hee. Hoon is genuinely sorry he didn't tell her but he couldn't. He explains there is a reason for him keeping it a secret but can't tell her what it is. Because it's none of Soo Hyun business so says everyone. Soo Hyun wants to know what he can tell her and Hoon's silence is the answer.
Soo Hyun calms down finally and asks when he knew Seung Hee was Jae Hee? Hoon says when he hugged Jae Hee and Soo Hyun remembers Hoon hugging her afterwards as a joking confirmation. Hoon knew Seung Hee had a reason to keep her identity a secret so he did just that. Soo Hyun thinks he ought to have told her and Hoon retorts back "why do I need to tell you?" Soo Hyun calls him a bastard, clearly blaming him for refusing to acknowledge that he knew she liked him all along. She leaves and Hoon sighs. Her thought process befuddles me too. Why would it matter if she knew Jae Hee was here or not? Soo Hyun already knew Hoon had Jae Hee yet she still liked Hoon. I don't get her, is she expecting that Hoon has to rearrange his world to put up roadblocks to keep Soo Hyun from falling for him? Weird.
Hoon goes down to the clinic and Seung Hee worriedly asks about Soo Hyun. Hoon says she left and Seung Hee asks if he apologized to her. Hoon doesn't think they need to apologize to Soo Hyun because they've done nothing wrong. PREACH IT BOY! Seung Hee says keeping the truth of her identity from her was wrong even if it was necessary since Soo Hyun has always been so good to them. She wants Hoon to come with her to apologize to Soo Hyun but he's not going.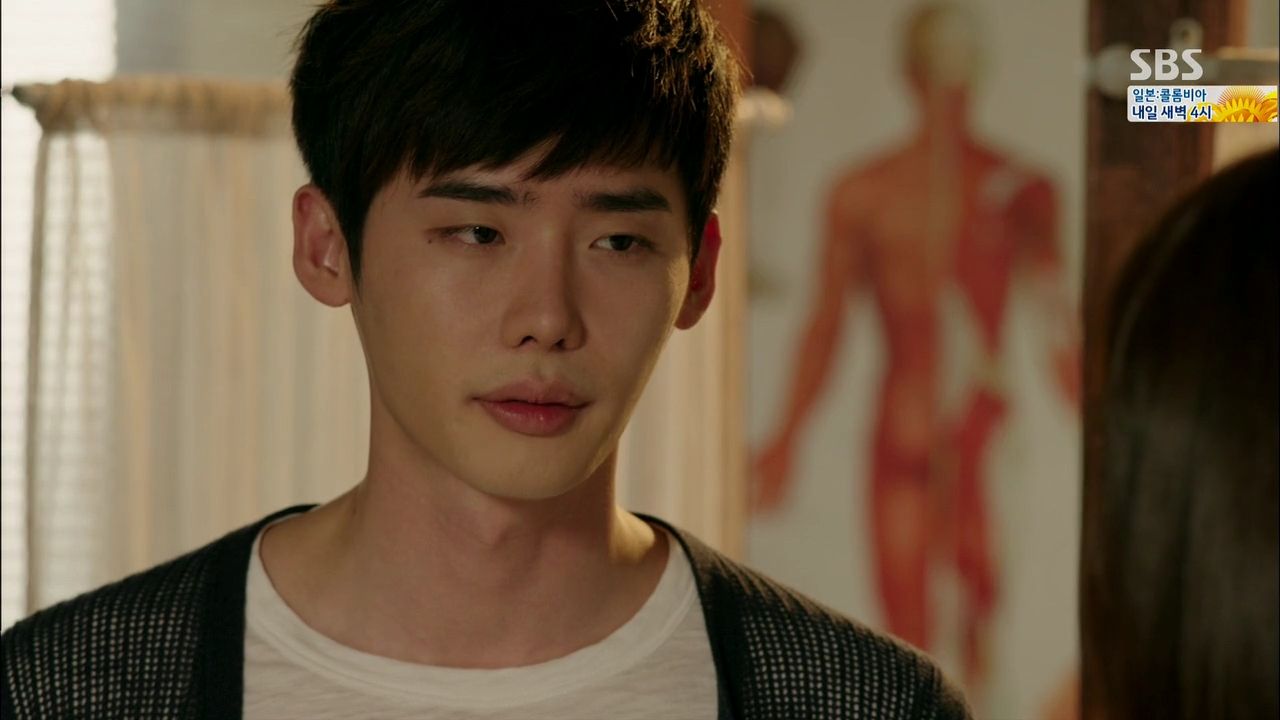 Hoon goes to sit down at his desk and Seung Hee reluctantly leaves. She pauses outside the clinic and watches Hoon toss her medical records CD-rom into the trash and then sadly walks away.
Soo Hyun hears Seung Hee coming home and quickly rushes to leave the apartment. She apologizes for not realizing Seung Hee was Jae Hee and knowing what her relationship was with Hoon. She hopes she didn't do anything untoward and Seung Hee keeps trying to make conversation and get her to stay home. Soo Hyun claims she was called into the ER for an overnight shift and runs off despite Seung Hee clearly wanting to talk to her.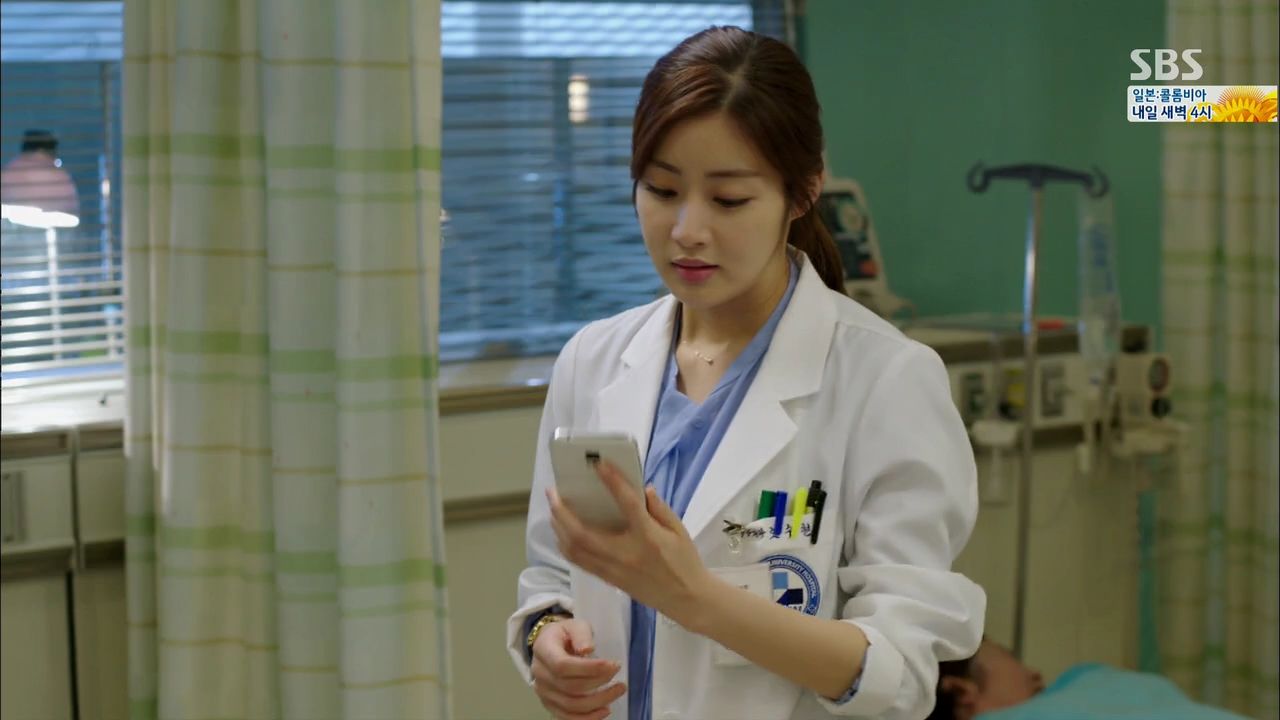 Soo Hyun goes to the hospital to be a doctor again rather than a lovelorn teenager crying in her room. She does zone out a bit on the job until Dr. Kim goes to thank her for taking his shift. She looks at her phone and zones out again until two other doctors call her over to look at an x-ray. She looks at it and zones out AGAIN and at this point she needs to be removed from the job before she kills a patient or three.
Seung Hee and Hoon talk on the phone about Soo Hyun and whether she's still mad. Seung Hee knows Soo Hyun doesn't seem well despite claiming to be fine. Hoon has been trying to call Soo Hyun but she won't answer so he tells Seung Hee to hand her the phone. Seung Hee says Soo Hyun went to the hospital clearly to avoid her. Hoon is annoyed and tells Seung Hee that they did nothing wrong. She's still worried and Hoon assures her that Soo Hyun won't go to the police to turn her in as a spy. That wasn't what Seung Hee was worried about, she's worried Soo Hyun's feeling terrible. Hoon tells her not to worry and ends the call.
Hoon starts to text Soo Hyun but ends up not sending it and looks very frustrated. He lays down on the bed with a frustrated sigh.
Soo Hyun is treating a patient when there is a commotion in the ER with a gangster complaining about being kept waiting for treatment. A doctor says his injury isn't critical and there are other patients who need to be treated first. Soo Hyun goes to confront the gangster who tries to feel her up and then slaps her hard when she pushes him off. Soo Hyun slaps him right back and asks him why he's acting like the hospital is his house and he can do whatever he wants. The gangster is about to punch Soo Hyun again when Soo Hyun walks up and punches him first. The gangster punches Hoon back and before a full blown brawl takes place the gangster leader who Hoon treated before arrives and resolves the situation.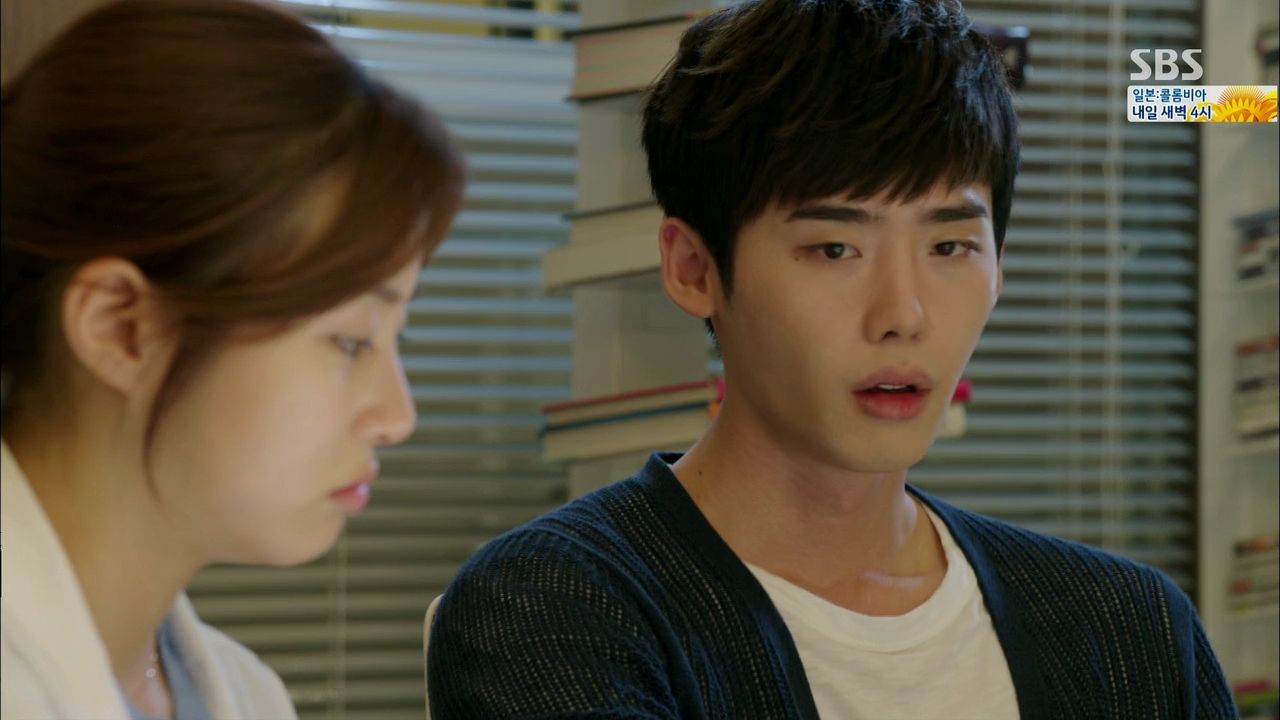 Hoon asks if Soo Hyun is alright seeing the red welt on her face from being slapped. She sees his swollen hands and they head to the meeting room to put ice on the bruises. Soo Hyun asks why Hoon showed up and hears he's here to check on her. Soo Hyun claims she's okay and he chides her for escalating a situation without noting who the other person is. Soo Hyun starts to tear up and he asks if it hurts. She cries that it hurts but clearly she's talking about her heart.
Soo Hyun stares at Hoon and asks why she's like this? Why did he treat her like an idiot? What's going to happen to her going forward? Soo Hyun starts to sob and Hoon pulls her into his arms to comfort her just like Jae Joon did in the last episode. He apologizes and pats her on the back. Hoon gets a call from Seung Hee and steps outside to answer it.
Seung Hee asks if Soo Hyun still hasn't answered the phone? Hoon doesn't know and Seung Hee suggests he go check on her. Hoon says Soo Hyun is outgoing and will be fine but doesn't tell Seung Hee that he's currently with Soo Hyun at the hospital. After Seung Hee ends the call, Hoon looks over at the crying Soo Hyun and sighs in frustration before going back into the room to keep patting Soo Hyun on the back and comfort her. The camera pulls back and we see that Seung Hee has been standing there watching the entire time and knows that Hoon didn't tell her the truth that he was already checking on Soo Hyun.
Seung Hee sits in her living room and thinks back to Soo Hyun liking Hoon and how Hoon is placed in such a difficult position right now where he can't just be a doctor who saves lives. Seung Hee takes her phone out and looks through her pictures with Hoon before starting to cry and deleting every pictures. Oh baby don't cry. You're doing good, it's not your fault that Hoon is in such danger. She cries as she deletes until she has just one picture of Hoon waving left in her phone.
Seung Hee calls PM Jang out for a meeting and reveals that she told Hoon that the surgery was intended for the President. PM Jang chews her out for revealing the big secret but Seung Hee says their plan was mistake to begin with. PM Jang rages that his plan was perfect, he wanted Hoon to believe he was operating on his hated foe PM Jang when in truth the President was the one laying under the covers. Seung Hee calmly tells PM Jang that he's mistaken, Park Hoon will always see anyone on the surgery table as a patient only and he's a doctor who is there to save a life.
PM Jang asks if Seung Hee moved Hoon's mom and her silence is his answer. He knows she didn't do it because the plan was flawed, it's because she's the mom of the man Seung Hee loves. Seung Hee won't deny that. He asks where she stashed the mom and he can find her if he wanted to. Seung Hee threatens that his interim presidential dreams are over if he does that. PM Jang is amused by her wimpy threats since the next presidential election is coming up and he can be president the legit way. She points out he needs to get support of all the people to win the presidency and he needs to do something big like arrange a North-South leader conference. Can he do it without North Korea's cooperation?
PM Jang is willing to hear what Seung Hee has to say and her request is for PM Jang to switch the surgeon to Han Jae Joon. His skill will be accepted by the President and after the President is unconscious then Seung Hee will handle the rest. All PM Jang wants is for the President to be unconscious, right? PM Jang thinks this is an interesting proposal and Seung Hee's one requirement is that Park Hoon and his mom is guaranteed safety. PM Jang snarks that he really doesn't like Park Hoon and why does he need Seung Hee in this deal? Seung Hee explains that she's the only one capable of keeping the President unconscious forever after the surgery.
Secretary Kim explains to PM Jang that the unconscious President can easily die after the surgery. If he dies then PM Jang's term as the interim President will be short. His plans require keeping the President unconscious for a long time so that he has time to arrange a North-South talk and therefore earn kudos to win votes. The other lackey asks if it has to be Seung Hee? There are other good anesthesiologist out there. Secretary Kim points out there are none that will listen to them in this plan and in such a short time they don't have time to find another. PM Jang sighs that it's too bad Park Hoon can't be bought with money and he worries about the loose end keeping Park Hoon alive.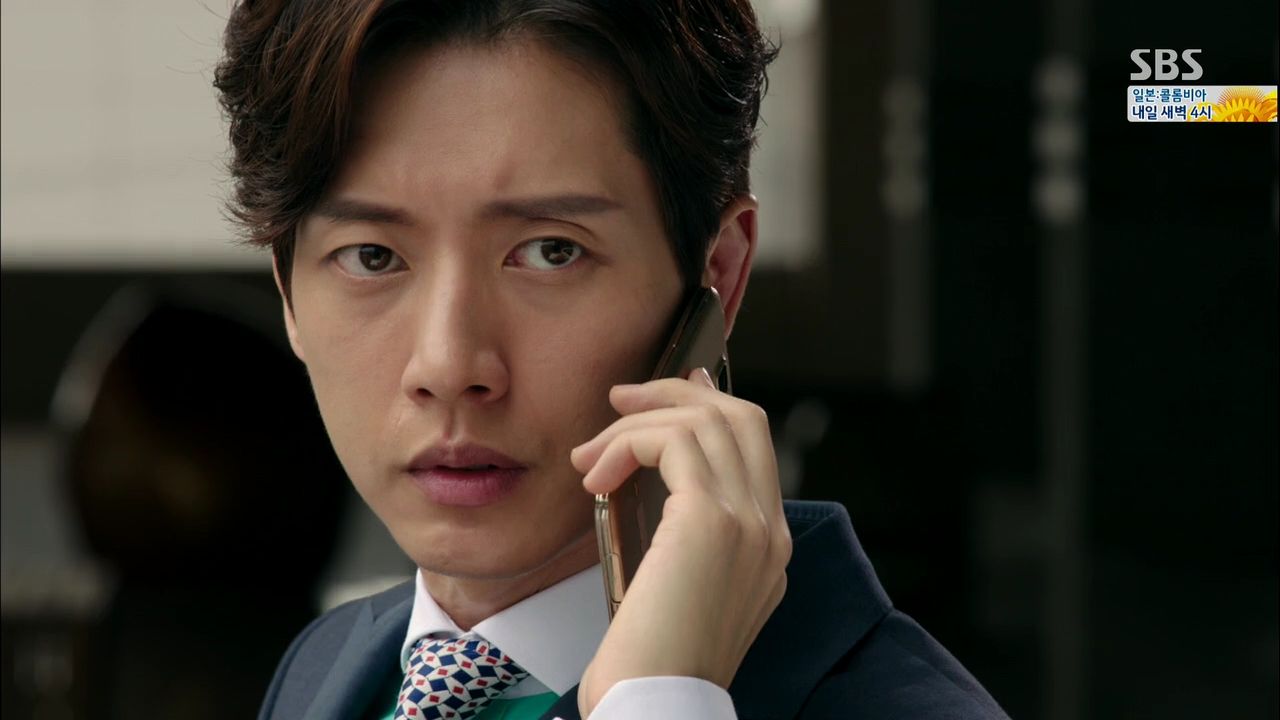 Jae Joon arrives at the hospital and gets a call from PM Jang to come to a meeting immediately. Jae Joon explains he has a surgery lined up and PM Jang tells him to move it and calls him by his real name Lee Sang Hoon. Jae Joon looks over and sees two men in black waiting to whisk him away to meet PM Jang.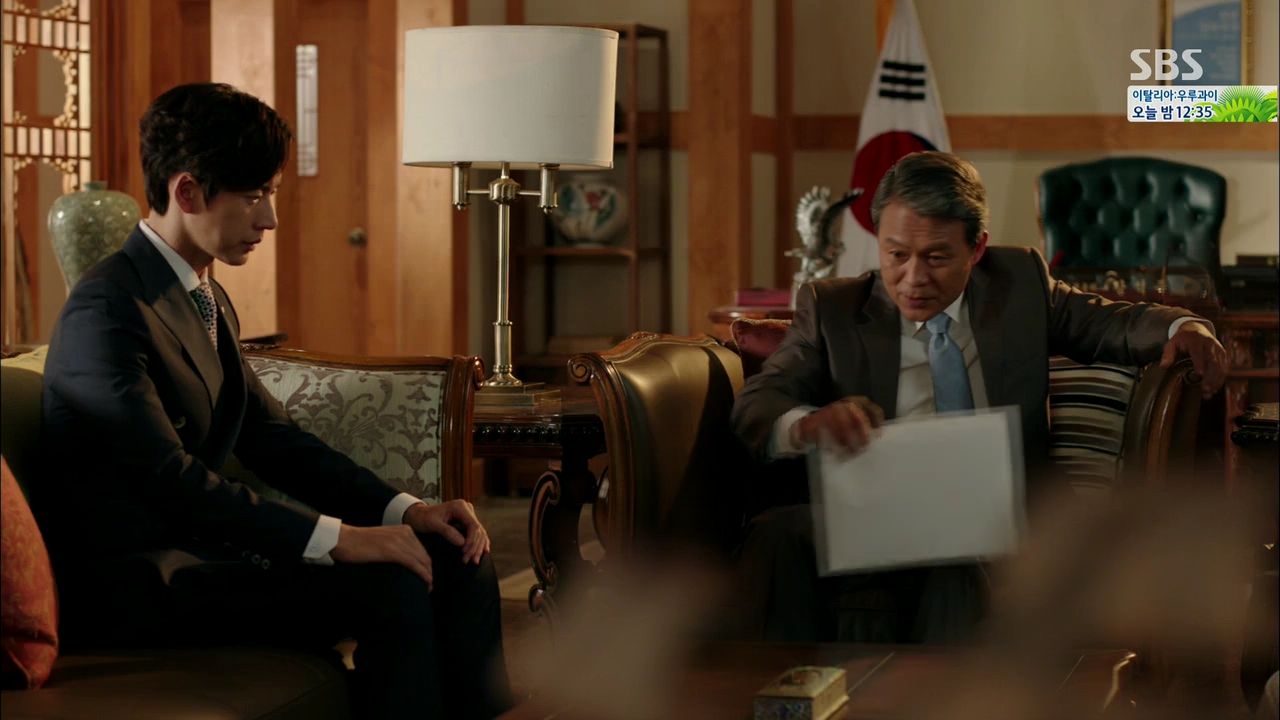 Jae Joon sits down with PM Jang who wonders what Chairman Oh would think if he knew Jae Joon's real identity? He wants Jae Joon to operate on him for the surgery. Jae Joon points out he's still battling with Park Hoon for the right and PM Jang reveals Park Hoon isn't showing up at the hospital in the near future so the spot goes to Jae Joon by a default win. PM Jang knows Chairman Oh will be pleased to have Jae Joon win the battle. There is one catch and PM Jang wants to switch the anesthesiologist on Jae Joon's team to Han Seung Hee. He also wants Seung Hee to handle the after-care for the patient. Jae Joon reluctantly agrees and PM Jang hands him an envelope as a thank you gift. He reveals that First Hospital was destroyed overnight because of the same type of thank you gift he handed over to Chairman Oh. With it, Jae Joon can destroy Myung Woo Hospital overnight.
Hoon walks out of the little clinic to find Comrade Cha (long time no see!) waiting outside with his men in black. Hoon has no choice but to go with him and we see Secretary Kim is along for the ride. Comrade Cha and Hoon talk in the countryside and Comrade Cha doesn't mince around as he says it's been a long road here for him and Park Hoon. He felt Hoon's betrayal like being bitten by the dog he raised and shows Hoon his missing finger as his punishment. But he got another chance that required him to work with PM Jang in South Korea.
Comrade Cha reveals that PM Jang has now decided that Park Hoon will NOT be part of the plan. Hoon's involvement in the plan is over and Hoon angrily yells what that means? Comrade Cha blames Hoon for his near death fate after Hoon's betrayal but he survived with only one wish which was to get revenge on Hoon personally. That moment has arrived now and Comrade Cha takes out his gun and points it at Hoon's head.
Comrade Cha laughs maniacally and tells Hoon to go well before starting to pull the trigger. Suddenly a gunshot rings out and Comrade Cha is shot in the back by Secretary Kim and Comrade Cha falls over the railing into the lake just like Jae Hee fell over the bridge in Budapest.
Secretary Kim walks up to Hoon and never thought they would meet again like this. He takes out a lollipop and Hoon remembers him now as the ahjusshi outside his house when he was a kid. Hoon points out it's broad daylight so what's with all the guns and shooting. Secretary Kim says this was Seung Hee….no this was Song Jae Hee's idea. He wants Hoon to listen carefully, from now on everything being done is to keep him and his mom safe. Hoon worries about Jae Hee and hears that she's going to join Jae Joon's team from now on. Hoon doesn't believe it since Jae Hee promised to do the surgery with him.
Hoon's phone rings with a voicemail and Secretary Kim tells him to listen to it. He presses play and hears Jae Hee's voice telling him not to worry and she'll handle the surgery team issues going forward. He just needs to listen to those people for now and not to worry about his mom because she's safe. This past month, her reunion with him is a memory that she will never forget. Especially that time when he hugged her so tightly no matter how she insisted that she wasn't Jae Hee. He was able to recognize her and she's so touched by that.
Jae Hee explains that she is going at it alone for Hoon's mom, if he does the surgery and something happened afterwards then there is no one to take care of his mom. Jae Hee asks that he not worry about her, after he sees his mom again he needs to live well with her. Jae Hee will come find him after the mission is done. He needs to promise her that he'll live well until then. Jae Hee apologizes to Hoon and ends by saying she won't ever let him feel bad again.
Hoon calls Jae Hee but Secretary Kim takes his phone away. Hoon is about to storm off when Secretary Kim declares that he can guarantee Hoon and his mom's safety. Hoon wonders why he should trust Secretary Kim and hears that he was responsible for the random sniper gunshots in Budapest that saved Hoon. Secretary Kim took care of Hoon's mother these past twenty years as well and it wasn't because he was planning to use her to control Hoon. Secretary Kim knows Hoon is worried about Jae Hee but that child is not as weak as Hoon believes. Hoon is the safe retreat she can come back to after this is all over. So Hoon staying alive is a source of support for Song Jae Hee.
Secretary Kim hands the phone over to Hoon and tells him to decide. To come with Secretary Kim and hide safely, or go against PM Jang's wishes and continue to place himself and his mom in danger. Hoon silently ponders his two equally terrible choices.
Chang Yi is delivering water like she always does and worriedly calls Hoon but goes straight to voicemail. Dr. Kim walks out to flirt with her some more and hands her sneakers that are a couple with the one's he's wearing. A girl comes out and slaps him for flirting with girls after his parents spent all that money putting him through medical school. She chases Dr. Kim back inside the hospital and Chang Yi takes the sneakers.
Jae Joon hears from Dr. Keom and Dr. Eun that they are getting married. Well that was fast and convenient for the plot. Dr. Eun apologizes for being busy planning the wedding but promises to get another anesthesiologist to cover for her. Jae Joon asks if she'll mind if he swaps her out as the anesthesiologist on his team. Jae Joon wants Dr. Han Seung Hee and Dr. Eun agrees to make it happen.
Chairman Oh is ready to send Soo Hyun off to the secondary hospital until after PM Jang's surgery. He wants her to go and clear her head but Soo Hyun refuses. Jae Joon is called in and Chairman Oh chews him out for whatever he did to Soo Hyun that made her suddenly interested in Park Hoon. LOL at the zero logic in this drama even on the romance side. Soo Hyun claims it has nothing to do with Jae Joon but he speaks up and takes full responsibility. He asks to keep Soo Hyun here and will handle this. Chairman Oh agrees but orders both of them to leave his office because he doesn't want to see them right now.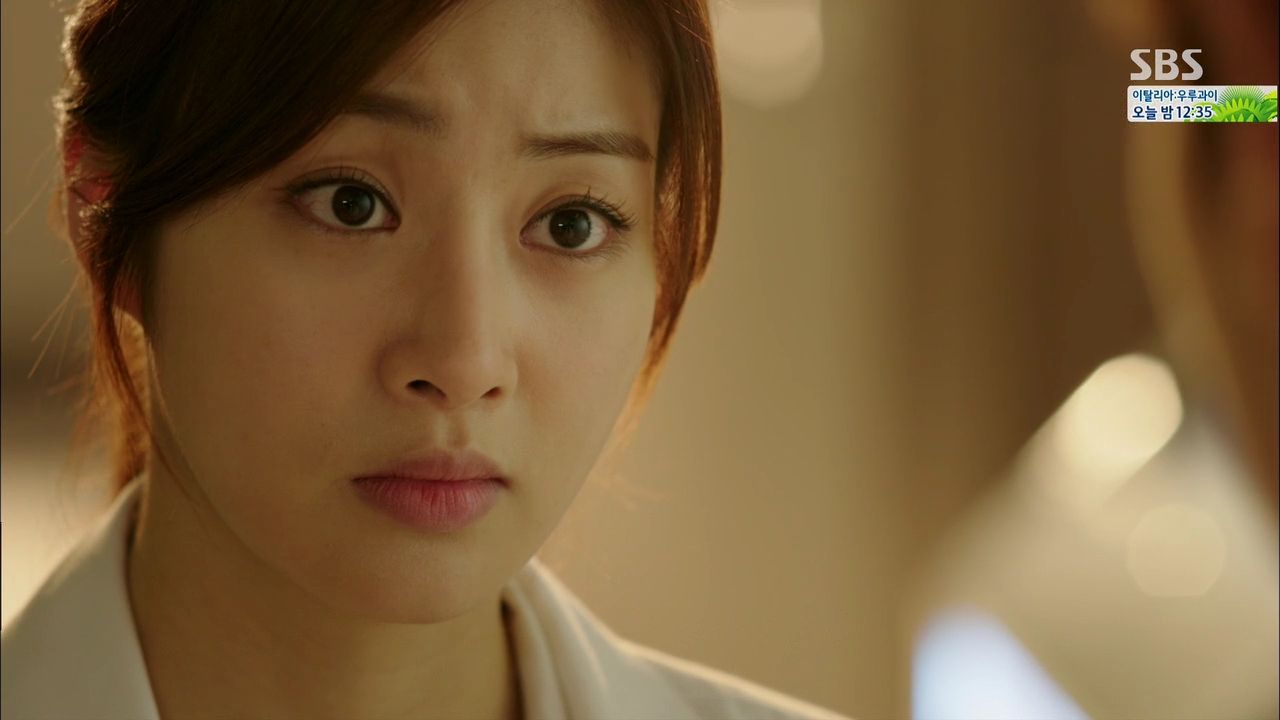 Soo Hyun storms out and doesn't understand why Jae Joon is getting involved. Jae Joon wants to tell her what he really thinks and asks her to forgive him despite whatever he's going to do. But never forget that he really did love her. If she wants to forget that as well then it's fine, he can even accept that she likes another man. But it cannot be Park Hoon, does she get that?
Jae Joon is called in for a heart patient who needs immediate surgery. Jae Joon orders the OR prepped for surgery right away. Jae Joon meets with Chairman Oh to explain that he already had a similar heart surgery patient scheduled for surgery and now another one came in. So now there are two similar patients that can be used for the fourth and final battle.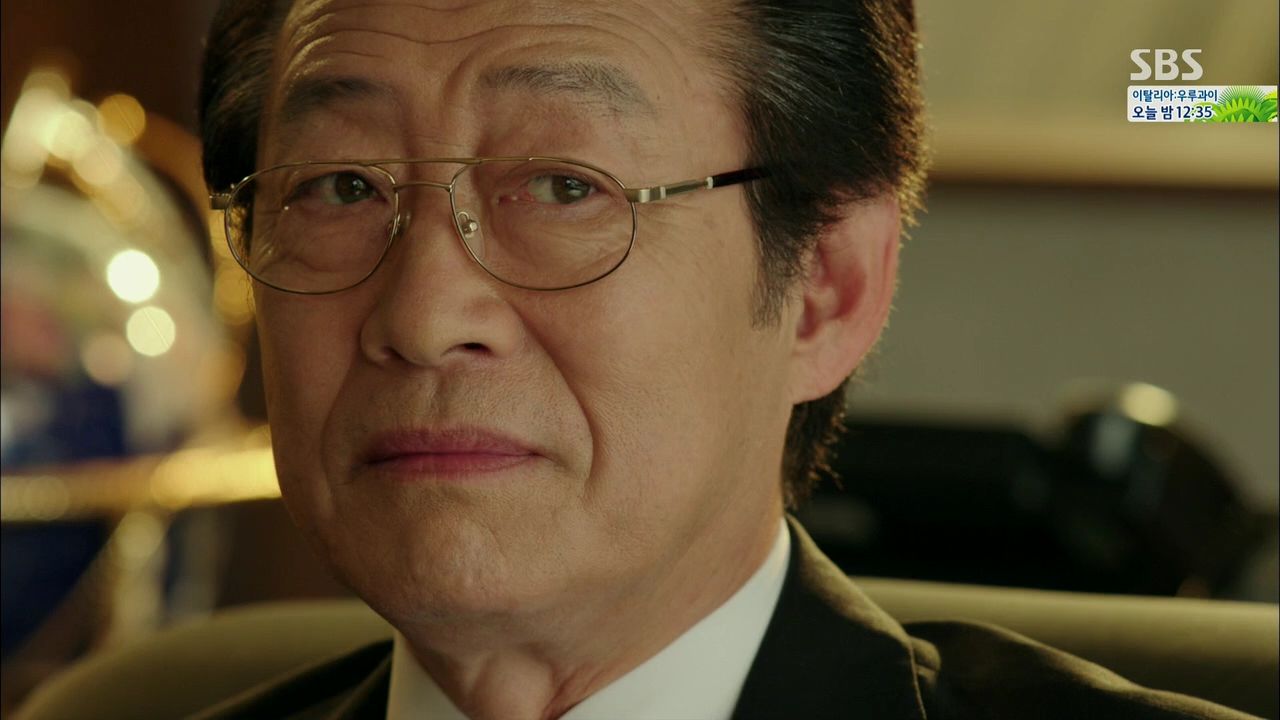 Jae Joon explains that he was contacted directly by PM Jang's office to quickly wrap up the battle and tipped off that Park Hoon won't be showing up anytime soon. Chairman Oh is surprised PM Jang liaised directly with Jae Joon. If they schedule the surgery now without Park Hoon around, only Dr. Moon can do the surgery so they will definitely lose. Chairman Oh points out that the patient will likely die and Jae Joon coldly says winning is more important. Chairman Oh actually CACKLES (no shit!) and says this is more like it.
Chairman Oh calls Dr. Moon in to inform him that the fourth surgery is now scheduled with a new patient. Dr. Moon sees the case file and says this is the same as the surgery Park Hoon did when he arrived at the hospital. Chairman Oh is fine with this case because Jae Joon says he can do it as well. Chairman Oh has lifted Dr. Moon's surgery prohibition and he can now join Park Hoon in the surgery.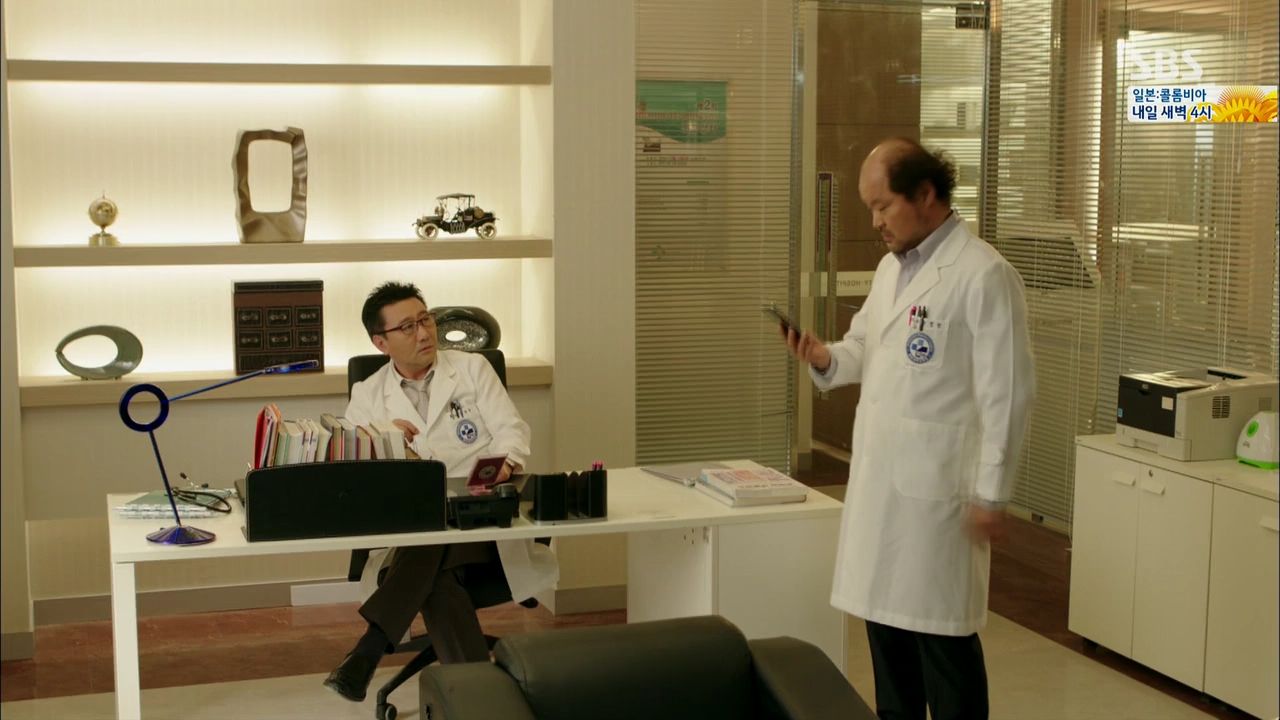 Dr. Moon is laughing happily as he believes this final battle is in the bag. The surgery is one Hoon can do with one hand tied behind his back. He has Dr. Yang summon Hoon in for surgery and reminds Dr. Yang to double check the surgical equipment this time. Dr. Yang can't get through to Park Hoon.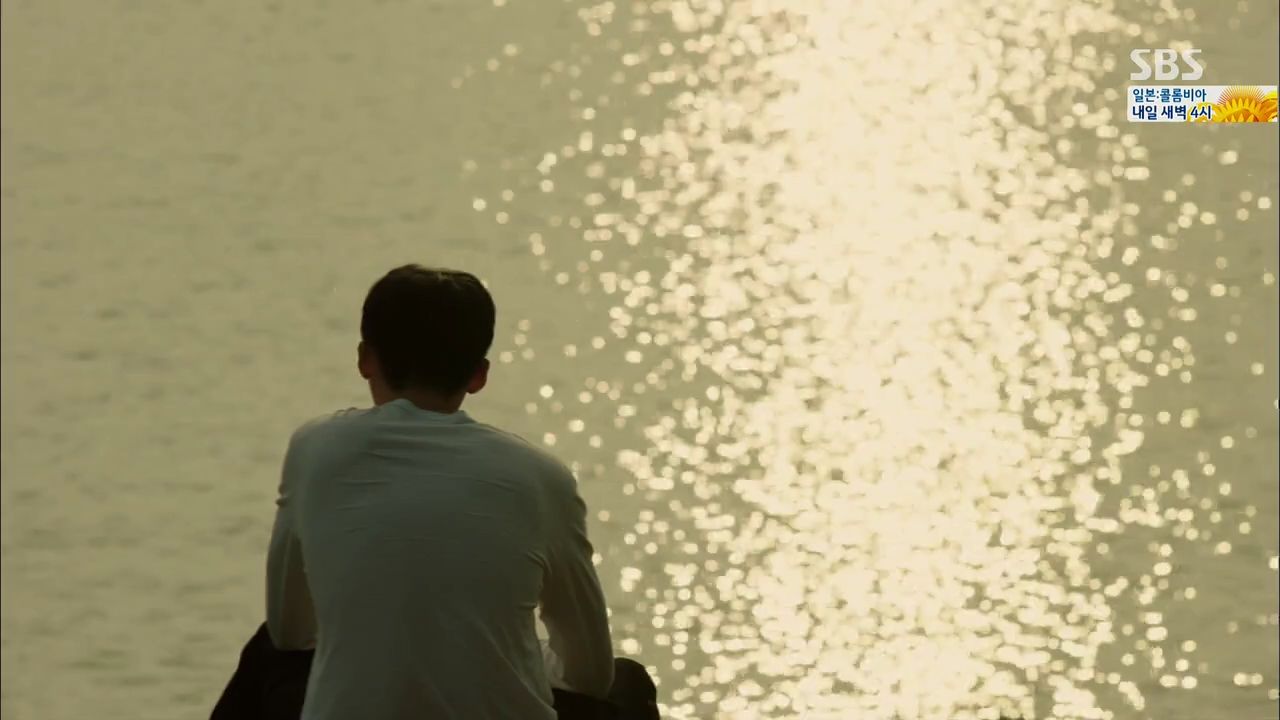 It's time for Hoon to brood prettily as he sits at the lake and contemplates his tough choices. He notices all the missed calls but ignores it all.
Dr. Moon stops Chang Yi at the hospital and asks if she knows where Hoon is? Chang Yi doesn't know and she hasn't been able to reach him since yesterday. Dr. Moon is starting to freak out and sees Seung Hee wheeling a patient into surgery. Seung Hee claims she doesn't know where Hoon is and Chang Yi demands to know if that's true.
Chang Yi speaks privately with Seung Hee and keeps demanding that she must know where Hoon is and to tell her right now. Seung Hee pulls Chang Yi aside and says she really doesn't know. But she assures Chang Yi that Hoon is safe and not to worry. Chang Yi is worried especially since she doesn't know what's going on. Chang Yi threatens to report her to the authorities but Seung Hee orders her to not do it. Seung Hee knows Chang Yi is worried about Hoon and she's even more worried about the danger he can face. Seung Hee is grateful that Chang Yi cares so much about Hoon but wants her to please do nothing for now.
Soo Hyun hears from a nurse that Park Hoon is nowhere to be found and she runs into Dr. Moon also frantically looking for Park Hoon. They two of them go to the little clinic but don't find him there. Dr. Yang calls Dr. Moon to report something weird is going on. Jae Joon's team assembles in his OR and a few doctors wonder where Dr. Eun is and who will be their anesthesiologist? Seung Hee walks in and we hear Dr. Yang report to Dr. Moon that Seung Hee is now the anesthesiologist for Jae Joon's team.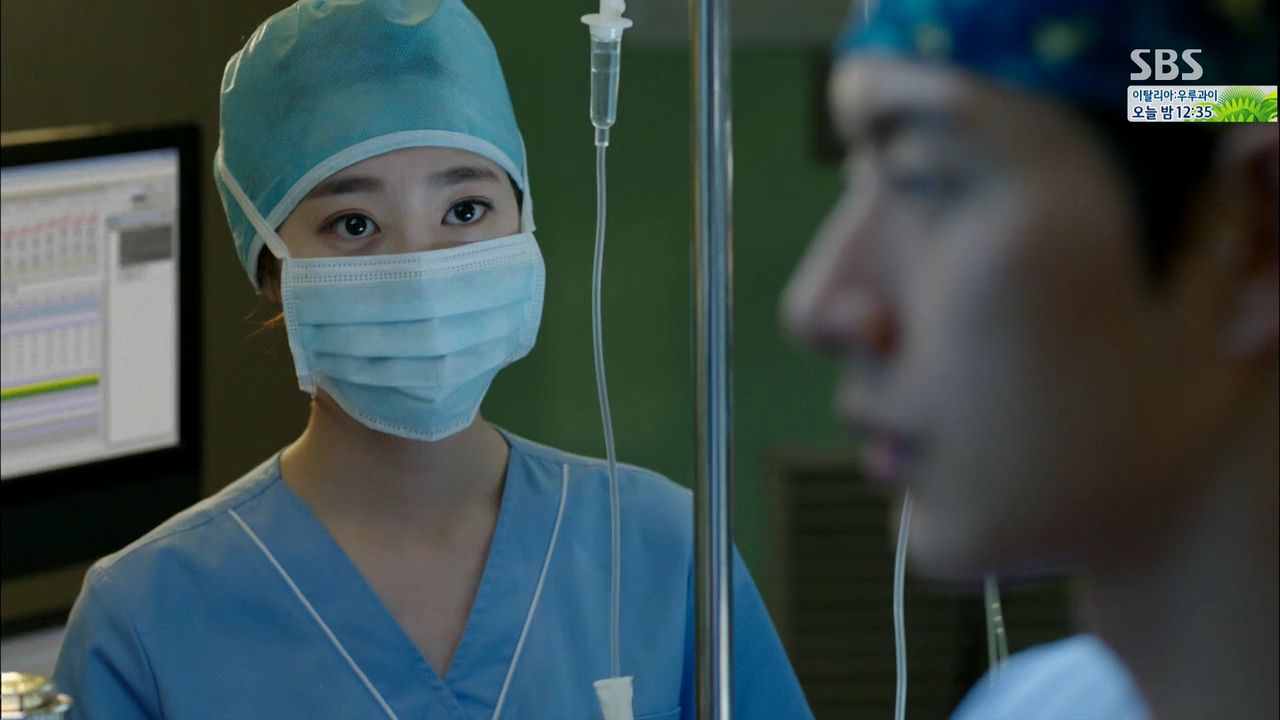 Soo Hyun orders Dr. Moon to do the surgery himself but he doesn't think he can do it without Seung Hee or Hoon around. As Jae Joon is getting ready, he's alone in the OR with Seung Hee and asks her how she knows PM Jang? He gets the feeling that PM Jang is quite familiar with her. Seung Hee wonders how he is aware she knows PM Jang? Dr. Moon arrives at the OR to see the other team all scrubbed in for their surgery. He decides to do the surgery himself and goes to change.
Soo Hyun stops Seung Hee and asks if she really is switching teams? Soo Hyun asks if Seung Hee is really Jae Hee? Er, exqueeze me lady, what right do you have to be demanding answers from Seung Hee like you're speaking on Park Hoon's behalf? Soo Hyun can't understand why Seung Hee is doing this? Doesn't she know that if Park Hoon loses the final battle he's off the PM surgery team and also kicked out of the hospital? Looks like Soo Hyun isn't stopping her "woe is me, I'm so in love with Park Hoon that it's uncontrollable" nonsense despite knowing Seung Hee is Jae Hee.
Seung Hee takes Soo Hyun's hand (instead of pushing her to indicate "BITCH BACK OFF! IMMA TAKE CARE OF MY OWN MAN") and tells her that even if Hoon isn't chosen for the surgery team and gets kicked out of the hospital, he'll return to the hospital in the end. Seung Hee assures Soo Hyun that Hoon will return to the hospital where Soo Hyun works. Fuck, if Seung Hee is going to sacrifice herself to save her man Hoon and arrange so he has a replacement girl in Soo Hyun waiting for him at the end, then girl needs a medal and a noble idiocy statute erected for her.
Jae Joon is scrubbing in with Dr. Yang and tells him to do his best to assist Dr. Moon. There can't be a table death situation during the surgery to compete for the right to operate on PM Jang. Dr. Yang gets the orders do actually be a doctor and when he goes into the OR, Nurse Min also begs him not to sabotage this operation. Dr. Yang promises that won't happen.
Jae Joon's team start their surgery while Dr. Moon's hands are actually shaking as he slices into his patient. THIS IS SO AWFUL I HAVE NO WORDS. The viewing doctors watching the surgery are already calling the win for Jae Joon's team.
Dr. Moon's surgery immediately goes awry and his patient's vitals start to drop rapidly before he massages the heart back to beating. Dr. Moon cuts into the heart and blood dramatically spurts all over him and blood pools in the exposed cavity. He worries about what's going to happen now. PM Jang watches and laughs about the patient likely dying on the table and how ironic that Chairman Oh is happy about it. He snickers over Chairman Oh not knowing the truth of what will happen after Han Jae Joon wins the battle. Jae Joon's team finishes their surgery and sews up the patient.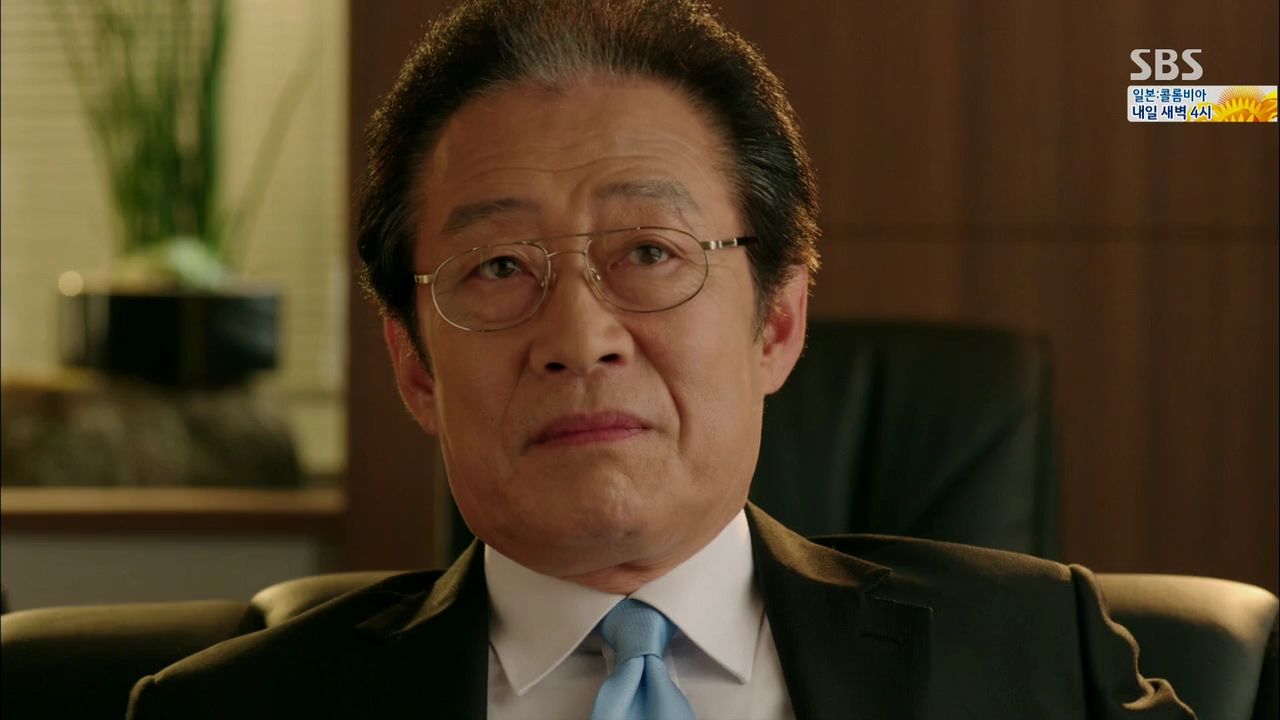 Chairman Oh orders Sang Jin to tell Jae Joon to immediately head over to the other OR to take over the surgery for Dr. Moon. That way Jae Joon can save two patients and win the battle. Dr. Moon is freaking out because he can't see clearly with so much blood in the cavity. Dr. Yang reveals Jae Joon finished his surgery already and asks if Dr. Moon wants him to summon Jae Joon over to help? Dr. Moon agrees and tells him to call Jae Joon over to at least save the patient. Jae Joon gets the call and says he'll be right over.
The door opens in the OR and Surgery Jesus has arrived all dramatically back lit by gleaming white light. Is it Jae Joon? Of course not, it's Park Hoon to the rescue! Hoon walks in and jokes about what's the big fuss going on? He declares so dramatically that it's time to change players like he's the Sixth Man and this is five minutes into the first quarter of the basketball game, rather than open heart surgery.
Thoughts of Mine:
I feel like I'm leading an expedition lost in the desert and everyone is slowly baking in the sun and running out of water. I'm trying to keep the spirits high in hopes that we'll make it out of the desert alive, but deep down inside I know there is nothing but even more desert beyond this one. So survival and escape is but a cruel hoax like the ending of this drama clearly doesn't portend any well-earned payoff. We're all still watching and suffering for the masochism of the experience and even the sliver of hope that something good may come out of it is no longer present. I take no solace in reading the drama right from the very beginning until it started going off the rails starting in episode 9. The mid-section when Seung Hee arrived and her identity remained questionable was nicely done IMO because Hoon managed to suss it out with the heartbeat hug. I said it then and never wavered that he knew she was Jae Hee and therefore everything he did from that moment on was to protect her.
Their fight in the later episodes when he claimed to doubt whether she was Jae Hee was just Hoon pulling a brain fart, he of all people knew who she was. It's probably good that Hoon is able to be angry with Jae Hee, to say hurtful things, to be a petty man, that actually makes him feel more human than the Surgery Jesus persona that swoops in to save every surgery. I similarly enjoyed watching Seung Hee's silent struggle and conflict through the tiny eye gestures that gives her real identity away but for some fans insisting her identity was still suspect. If she was a doppleganger then nothing she did after episode 9 makes any sense. If she's just doing her mission and leading Hoon on with whatever her mission required, then Hoon would be long dead by now with how many times PM Jang or Comrade Cha have decided to off Hoon. It's by the grace of Jae Hee's smarts, and Secretary Kim secretly helping her to protect Hoon, that Hoon isn't six feet under by now.
Soo Hyun's character is so so annoying just seeing her face onscreen annoys me now. Sorry Kang Sora, I'll rewatch Ugly Alert after this is done to spend quality time with you, this drama is something you're just going to have to scrub from your fans minds after all is said and done. I said Soo Hyun's narrative arc with the daddy issues and the step-family torment and falling for one guy while dating another, all of that felt like it was from a family drama accidentally wandered over to this one. It didn't fit and stuck out like a sore thumb. Now I think even if it was in a family drama by now Soo Hyun has fallen into a pit of self-pitying crap that she can't crawl out of and ruins whatever is left of her character's dignity and motivation. In finding out Hoon's beloved Jae Hee has been here all along, she just keeps crying about her own hurting feelings and running away to avoid having a genuine talk about it. If Soo Hyun had the guts to like a man she knew was taken, even if she believed Jae Hee was not around, then she needs to man up now and talk with both Hoon and Seung Hee about it. Like Hoon all she wants, but deal with the consequences afterwards.
If she spoke with Seung Hee, she would have realized how bad Seung Hee was feeling that Soo Hyun was hurt by it all. It would help Soo Hyun actually work through this unrequited crush and then eventually move on. Soo Hyun cries like her world has ended over Hoon not liking her and over Hoon's girlfriend being around. Seung Hee cries over heading to a mission with her death warrant pretty much signed, and leaving the man she loves behind so that he can survive. The stakes are so disparate it makes Soo Hyun's sadness feel so lightweight and her salty tears pathetic. If Soo Hyun ends up with Hoon because Seung Hee/Jae Hee doesn't survive, so be it, but I'll always remember that Jae Hee risked her entire life and soul so that she can keep her man safe and happy, even if she doesn't live to see that day arrive. I think Hoon's memory of Budapest and the voicemail was the kicker needed to remind him of how it all started – it all started because he would do anything to be with his Jae Hee again. Hoon may take out his frustrations on her when he hasn't an outlet to relieve his feeling cornered but she takes it and keeps doing her thing to protect him.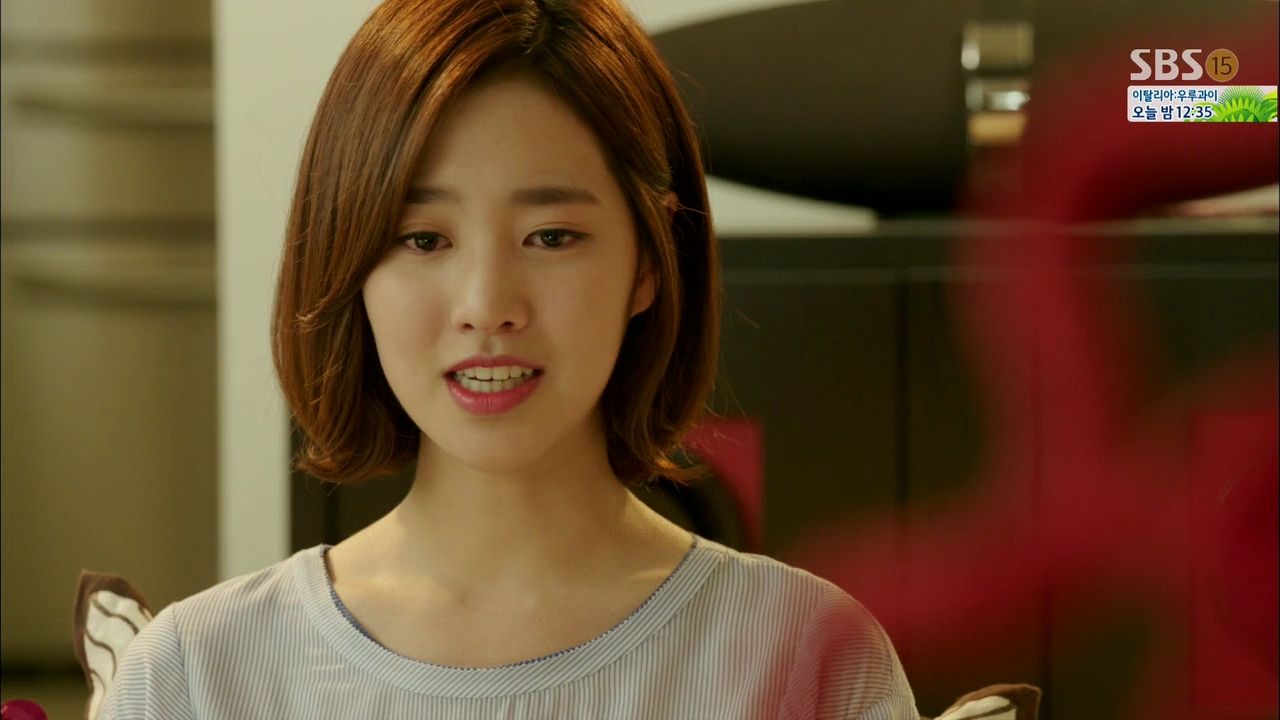 The never-ending cycle of surgical battles continues in this episode complete with yet another last minute crisis in the OR. I thought Chairman Oh couldn't sink any lower, and he sinks even lower by cackling happily that Dr. Moon will do the surgery and maybe kill a patient in the process, all so Jae Joon can win. Jae Joon also returns to win at all costs attitude, even if in the end both Jae Joon and Chairman Oh decided to help out Dr. Moon and save the patient. Their initial disregard for human life remains so sick to behold and this drama has had it's share of totally unethical and flat out criminal behavior all around the hospital. PM Jang has now switched his plans around for the umpteenth time and sadly this one won't stick as well since Surgery Jesus Hoon showed up at the last minute. Will it be Hoon and Seung Hee doing the President's heart surgery in the end? I still think so, which makes me wonder how to integrate Jae Joon and Soo Hyun into that critical event other than they will end up as Hoon's surgical assistants in the OR. LOL, what a crazy mess of an operating team, complete with love lorn second leads and a pair of OTP that's got a proverbial barrel pointed at their heads to put the President in a permanent coma. Clearly Comrade Cha isn't dead since in this drama a gunshot wound and a fall into a body of water is like getting a knee scrape. He'll probably show up even more bat-shit crazed and maybe shoot up the OR during the Presidential surgery. One can hope for the writer to actually go out with a super bang. Anything is better than the plot being hijacked by a second female lead's one-sided crush taking precedence over other more substantive developments.
Click here to watch Dr. Stranger.