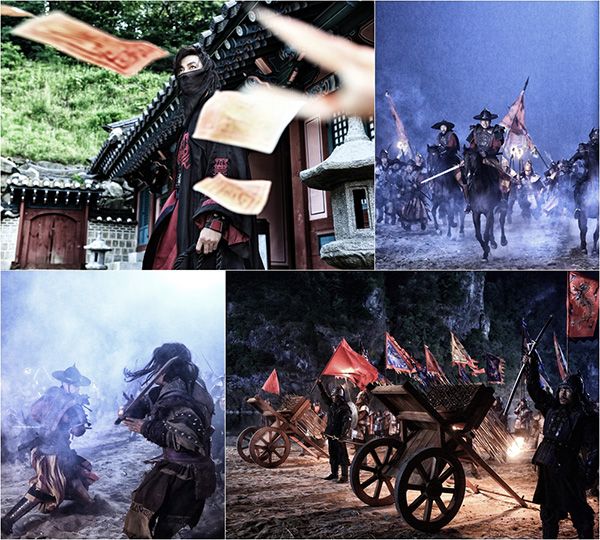 The first drama stills are out for the upcoming MBC Mon-Tues drama Records of a Night Watchman, the supernatural fusion sageuk that's going to take over for Triangle once these three brothers finish hashing out their issues in another month. The first stills are from the parents generation before young leads Jung Il Woo, Go Sung Hee, Yunho, Seo Ye Ji, and Yoon Tae Young show up. There are also gorgeous looking stills of Choi Won Young playing the daddy King to Jung Il Woo's Crown Prince-turned-Night Watchman. Both father and son have the same ability to see ghosts and the King in the main section of the story is a different man than when we first see him in the stills below leading his country bravely. His ability of sight is slowly driving him mad and he doesn't want the same thing to happen to his son. Yoon Tae Young plays the powerful leader of the Night Watchman brigade and will take Jung Il Woo under his wing as the Crown Prince joins ghost wrangling.
Yunho plays another Night Watchman and hilariously all I ever read about his character is that he's cold and aloof. I'm not sure if it's purposely done to reassure everyone that Yunho will be fine in his first sageuk since his character will just stand there with a poker face on most of the time. The two female leads have Go Sung Hee as the descendant of the mountain priestess and grew up in the wilderness while Seo Ye Ji takes on the two-faced bitchy role as a rich girl scheming to become the crown princess. Apparently Seo Ye Ji and Yunho's characters are cousins. There will also be a battle for the crown as Kim Heung Soo plays the older half-brother to Jung Il Woo's Crown Prince and wants to get rid of him to be the next King. MBC really loves its sageuks and despite Triangle being the first non-sageuk in the Mon-Tues slot in the last two years, the disappointing ratings must have the network itching to get back to its ratings bread-and-butter with Night Watchman.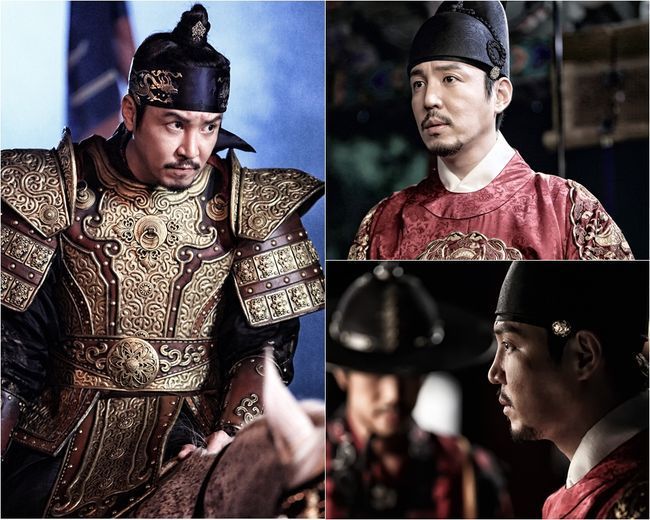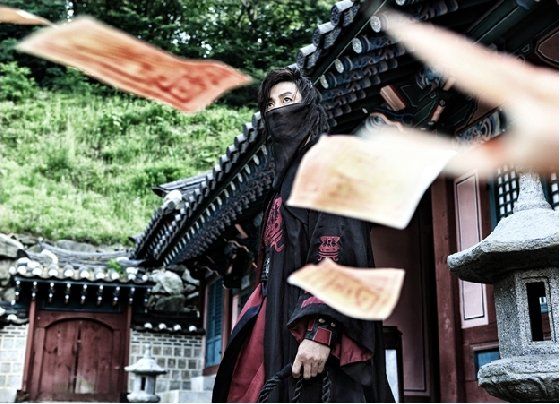 With Dr. Stranger driving me mad by incorporating too many elements like spy-medical-family makjang, I worry Records of the a Nightwatchman with its supernatural-court intrigue-youth sageuk concept might bite off more than it can chew. The seeing ghosts is straight out of Arang and the Magistrate, two half-brother princes fighting for the throne is The Moon Embraces the Sun, and the youth sageuk flashes back to Sungkyunkwan Scandal. Of course this one can come together beautifully if the pretty stills indicate but I'll stay cautiously optimistic until the real deal drops the last week of July.