I can't force myself to love a drama neither can I stop it when the train departs the station with me riding shotgun on a brand new exciting journey. I've unexpectedly hopped onboard the My Secret Hotel train and all signs point to yes when it comes to this drama having what I desire the most from my rom-coms. It has two lead characters that I like individually (critically important), smoldering chemistry right off the bat, and the romance storyline primed for ups and downs but it's clear they are meant to be. Jin Yi Han was long overdue for a leading man gig ever since I was swept away by him quiet intensity in Conspiracy in the Court (one of the best K-dramas EVER) and I'm thrilled it's in this drama where he gets to play funny and sexy all wrapped into one. Plus he gets the girl!
He better get the girl, much as I also like Namgong Min this one is a no-brainer. Hae Young-Sang Hyo 4ever! I love how MSH has reduced me to fangirling the OTP but I can't help it, their interactions make me alternative chuckle and swoon over and over already in a mere two episodes. From the new stills released it looks like the dead guy really is Manager Hwang, which all signs pointed to and clearly he's left enough clues and hints before becoming a dearly departed to assist the intrepid leads in solving his murder. There are also new stills showing Sang Hyo going incognito to rendezvous with Hae Young and I really don't know what magic lighting the drama is using that makes Yoo In Na so luminous in every frame. Looks like I'm not the only one crazy about this just premiered drama since I already came across an OTP video on YT that is all sorts of awesome and needs to savored for the delicious OTP stares that threaten to melt the screen.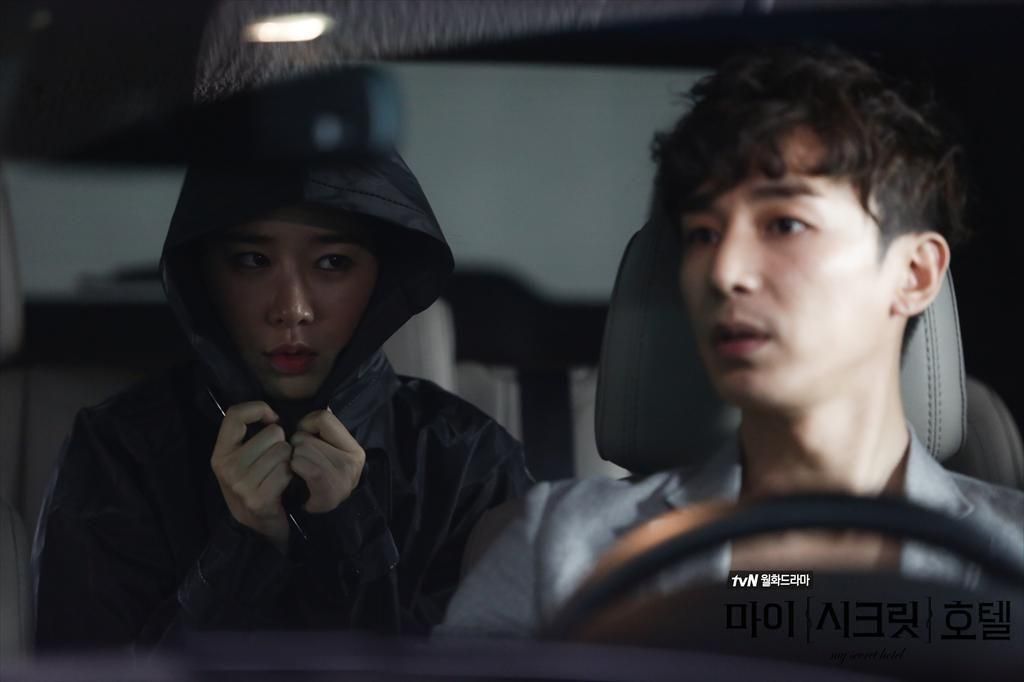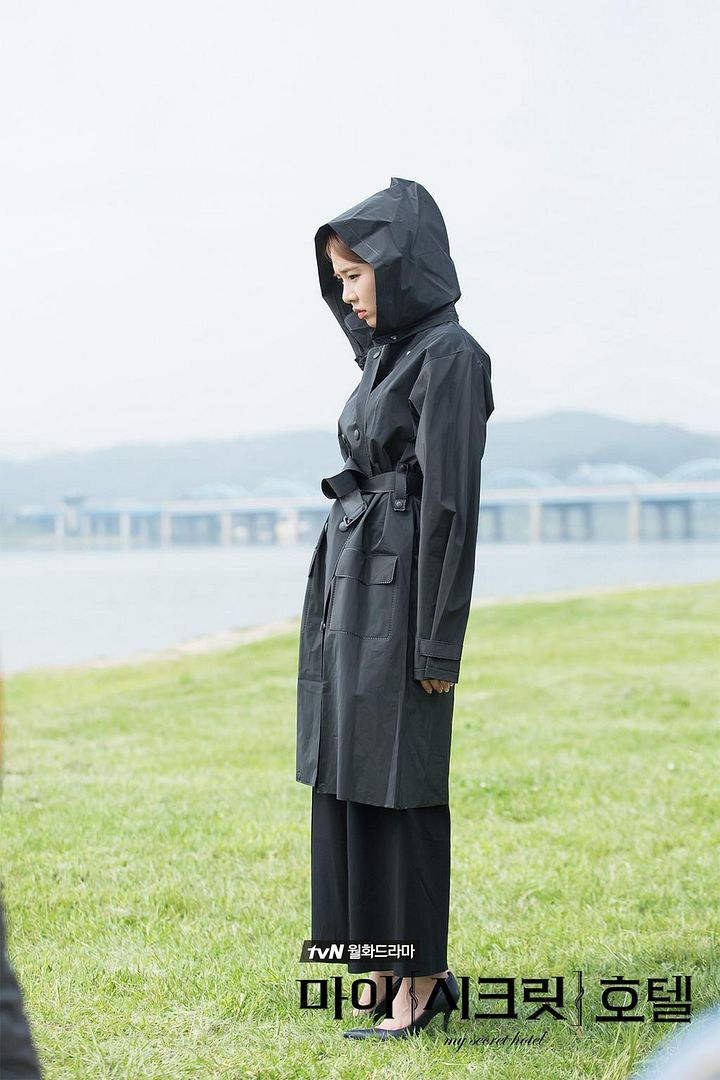 Episode 3 written preview:
Due to a body falling into the wedding venue the entire place is in a state of panic disarray. Sang Hyo is overwhelmed needing to be everywhere at once to handle this. On the other hand, Sung Gyum has been watching all of this and in a crucial moment steps forward to extricate Sang Hyo from a situation….
My Secret Hotel MV "Say Something":