Hopefully this will quell the public furor for now and let the police do their job investigating. Kim Hyun Joong arrived at the police station on the evening of September 2nd to attend the investigative summons on his assault and battery case filed by his ex-girlfriend. The allegations were made over two weeks ago but his agency Keyeast reached an agreement with the police for the day that Kim Hyun Joong would be available to for the police interview since he was smack in the middle of the overseas leg of his album tour. Not all alleged perpetrators are immediately arrested and scheduling a time to attend police interviews is a normal course of legal investigation so it's not fair to accuse Kim Hyun Joong of using his fame or connections to dodge or delay the investigation. He avoided the media gauntlet of questions on his way into the precinct and only apologized for the scandal of the assault allegations.
The police have said that his interview will likely last all night as he will be asked in depth all of the facts and allegations raised in the two different assault complaints brought by the victim in question, namely the fight in May that resulted in bruises and a two week recovery period and the subsequent fight in July where her rib was fractured and needed a six week healing period. There is naturally a schism between those of the opinion that Kim Hyun Joong has anger management problems and totally beat up his ex-girlfriend versus most of his devoted fans who want to wait for his side of the story and are suggesting that she either faked the injuries, lied about how she got the real injuries, was herself the one who instigated or escalated any fight, and on and on the plausible denials explanations go. I'm ready for the police to gather his statements and decide whether he should be charged or the charges dropped.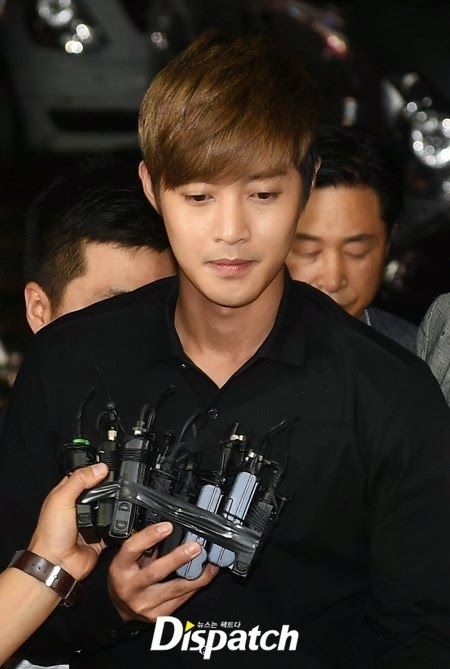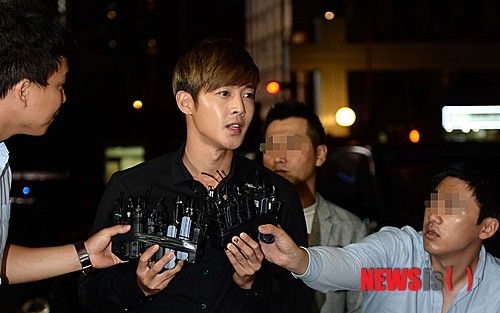 Aside from the ongoing police investigation, there is also a public opinion court presiding over this hot button case. Dispatch went into overdrive last week with publishing the purported text messages, pictures, and hospital records from the victim's case file that were intended to rebut many of the statements made in the official response from Keyeast. The alleged victim "A"s representative made a statement that Kim Hyun Joong needs to acknowledge what he did and apologize to her.