This is a completely random post and I haven't done of of these in ages. There is just too many dramas, books, movies and the like dropping nonstop I don't even have time to write about a quarter of the new entertainment much less fritter away time on frivolous commentary. With that said, I'm so in love with L's blond hair with dark roots in My Lovely Girl it actually made me remember the recent batch of gone-blond Asian entertainers on the scene and want to muse about the trend. Some are so unexpectedly awesome (like L as Shi Woo in MLG) that it makes we wonder why the same entertainer doesn't catch my fancy being dark-haired, and other times it's so epic fail I just want to dunk the blond hair in a vat of dark hair dye on the spot. Blond hair has been popping up on K-dramas more and more and then I realized it's still used only when the character is playing a musician in the drama. Cast in point L in MLG and the epic fail counterpart this year Ji Hyun Woo in Trot Lovers (Lovers of Music). Also Park Ki Woong in Full House 2 if we go back a few years.
That makes sense since a character that is supposed to be an arrogant chaebol likely wouldn't bleach his hair light and then marinate it in blond dye. Or would he? Over in the Taiwan side, recently model-actress Amber An went full blond (not the same as full monty) for her just released mini-album and the result was glorious. I've never found Amber anything other than mealy but she's rocking the blondie which is way more flattering on her than dark tresses. While L and Ji Hyun Woo's blond looks are more ashy with dark roots peeking through, Amber's total blondness then brought back memories of Lee Jong Seok going blindingly blond during the promotion for Hot Blooded Youth early this year. He also showed up at the SBS year end awards with the same blond hair (and dressed like a magician's apprentice). The color is so wrong on him from every angle. Since blond is a hair color that is not naturally occurring in any Asian entertainer, the hair color is definitely one of the most eye-catching transformations out there. What blond yay or nays do you recall in recent years? Better yet, pictures please!
Blond YES: L and Amber An.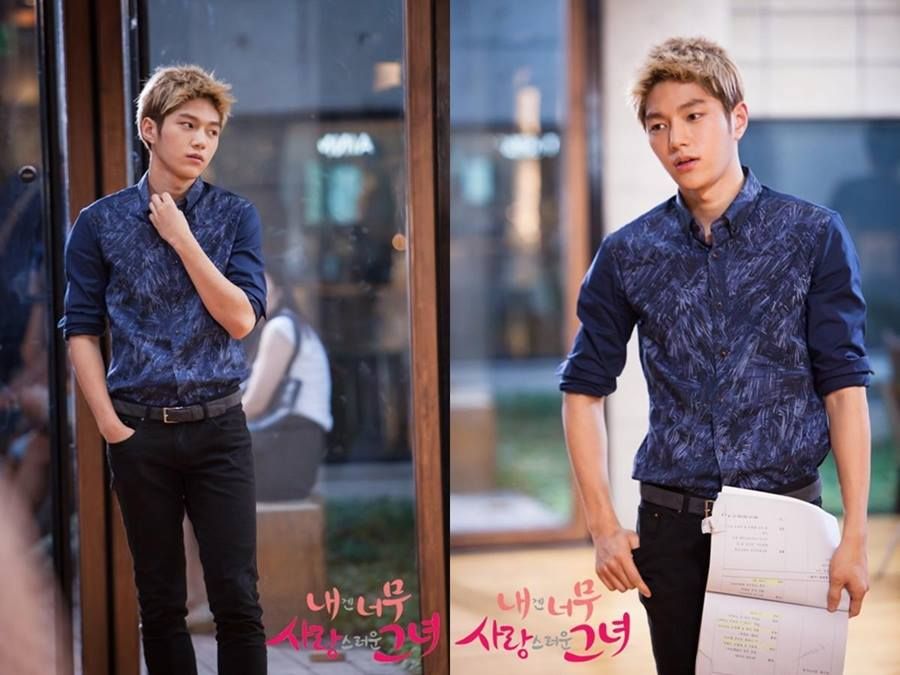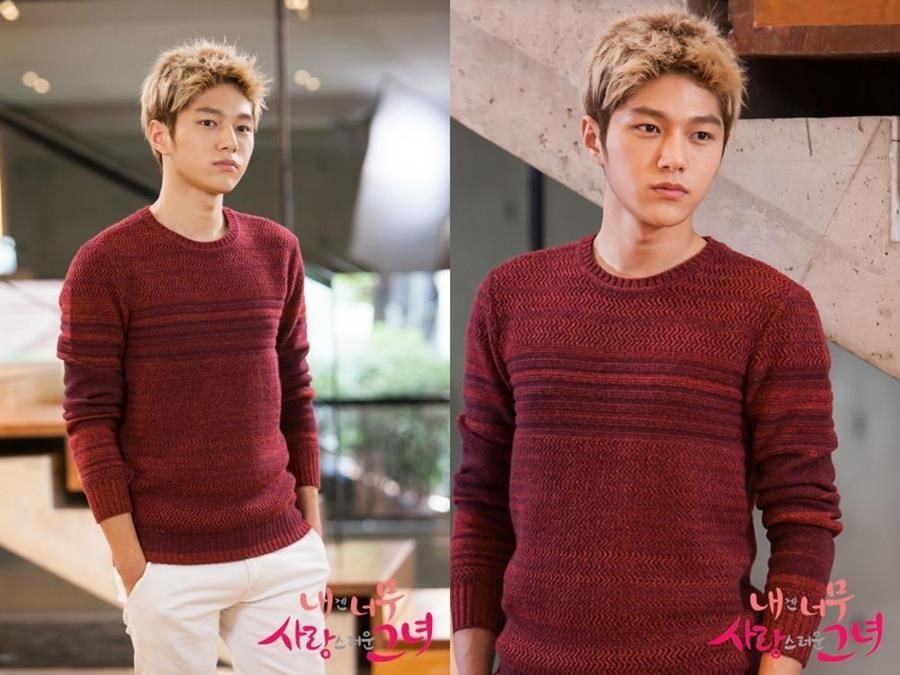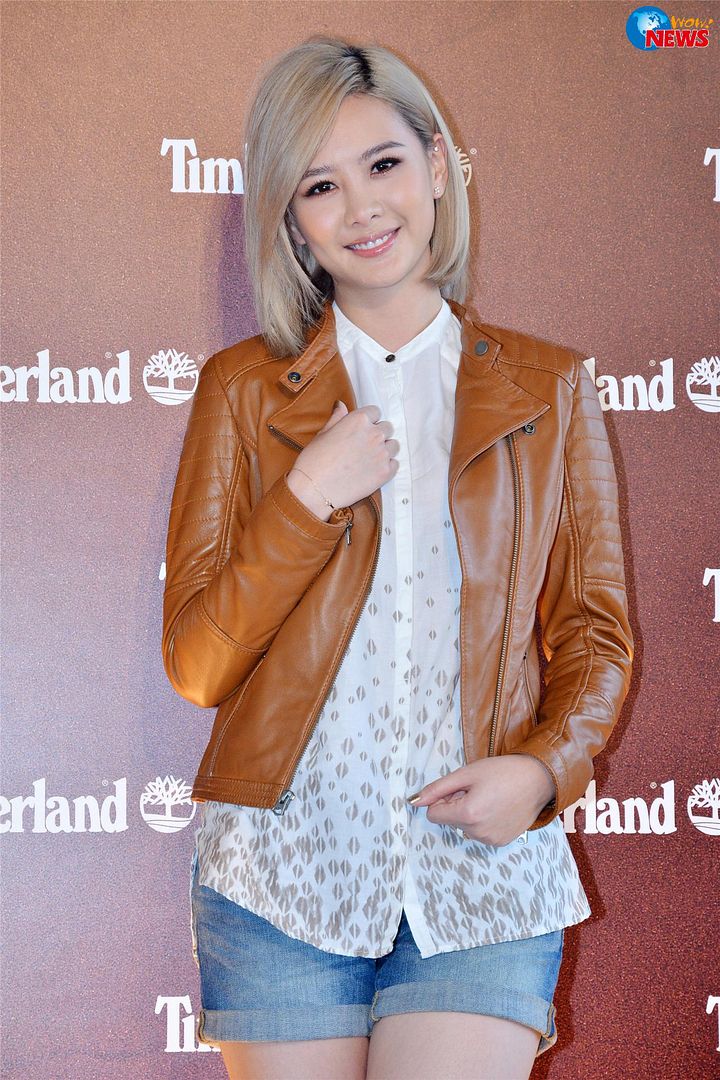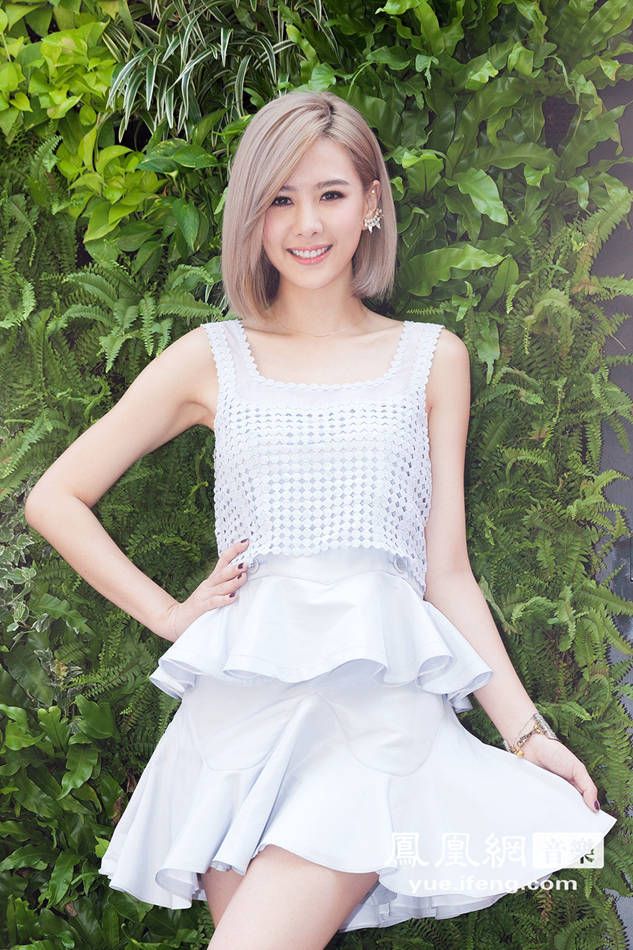 Blond NO: Ji Hyun Woo and Lee Jong Seok.