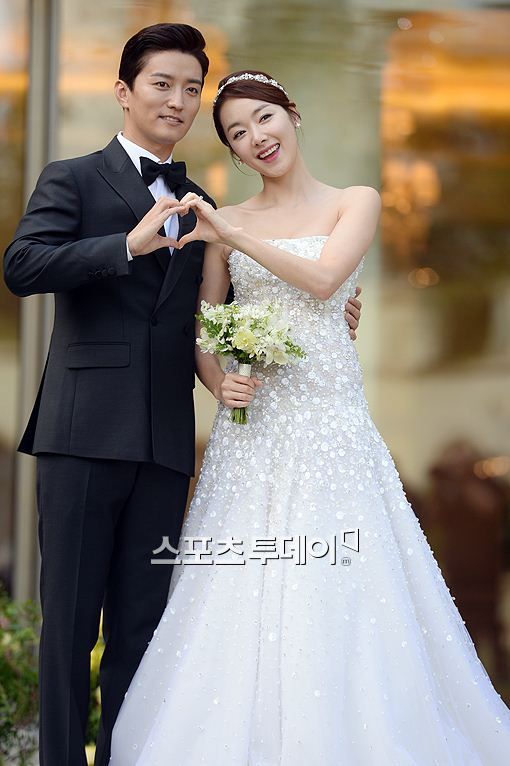 A low profile K-celeb couple got married this past week and if it wasn't for one of my fave actresses in attendance might've slipped my radar. I'm glad it didn't because So Yi Hyun and In Kyo Jin tying the knot was A-dorable from beginning to end. The two wore matching cheek-to-cheek grins with their entire face and body lighting up with unbridled happiness. Neither are acting talent that I follow unless each happens to be in dramas that catch my fancy, but I've watched quite a few So Yi Hyun dramas and always mildly like her performances.
She normally drips with elegance that can come across as cold and aloof, which makes her wedding pictures with In Kyo Jin all the more real because she's radiating warmth like a content cat. They invited many of their acting industry friends to the wedding including Moon Geun Young who did Cheongdamdong Alice with So Yi Hyun. She's wrapped filming for the K-movie Sado with Yoo Ah In and Song Kang Ho so it's nice to see her looking healthy and happy attending the wedding. Congrats to So Yi Hyun and In Kyo Jin and check out their gorgeous pictures below!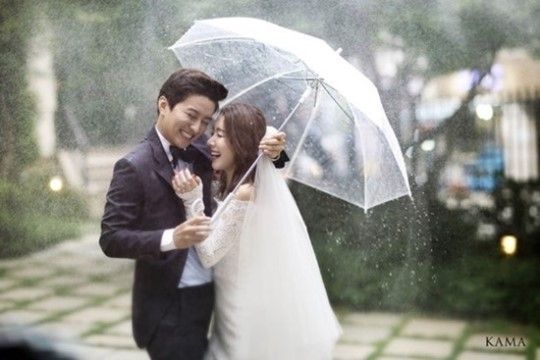 I will never understand why wedding guests dress so somber to attend weddings in Korea. Sure the ladies don't want to steal the bride's thunder, but at least pick some happier colors than black, pewter, or navy. It's a wedding, not a job interview or a wake!
I really like Moon Geun Young's side-swept hair here. She doesn't do well with blunt cut bangs like her look in Cheongdamdong Alice but some more flyaway tendrils on the front in this look would balance out her big forehead more. Wishing her dress wasn't black in color aside, the funky zipper slits on her dress is quite interesting even if I'm not sure if it's in a fashionably pretty way. At least it freshens up what is otherwise a garden variety LBD.