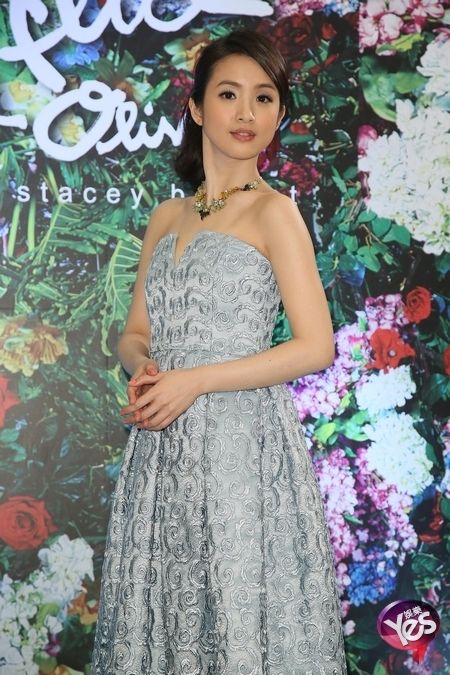 Another screen goddess is off the single ladies market and this upcoming engagement is garnering congratulations all around. TW-actress Ariel Lin has confirmed that she's getting officially engaged to her long-time non-celeb boyfriend Charles Lin on October 29th in Taipei. The invitations have gone out in traditional Chinese red with gold embossed tracing and lettering, and with it legions of fanboys and fangirls are collectively having their shipper hearts dashed. Of all the TW-drama ships, Ariel has been involved in the two most intense and long lasting fan dream pairings.
It's been 8 years since It Started with a Kiss and fans of the ArJoe pairing still dream that she'll marry Joe Cheng in real life. A more recent but equally high profile ship has been Ariel with her In Time With You co-star Bolin Chen, yet another pairing that makes sense only in the drama version but I just couldn't see it in real life. I love her acting and personality so this news is all good to me!  It's been rumored all year she was getting married soon so my congratulations to Ariel finding her significant other that she wants to walk life's journey.
Ariel has been on sabbatical from her acting career all year, studying abroad in London while maintaining a long distance relationship with her boyfriend who lives in LA, while occasionally jetting back to Taiwan for short CF and endorsement projects. It's an enviable way to spend the year but she's one of the hardest working actresses around so definitely deserves this break. Probably also gave her time to really work on the relationship.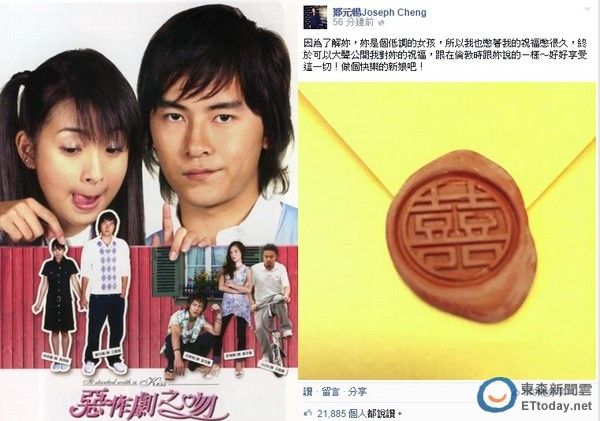 Even if ArJoe isn't a reality, the real life close friendship of Joe and Ariel is a reality and probably way better than if they dated and it didn't work out. Joe was one of the first celeb friends to post a congratulations on the engagement and this is what he wrote: "Because I know you, and you are such a low profile girl, that's why I had to hold this news in for so long. Finally I can publicly shout out my congratulations to you now. It's the same as what I said to you in London – go ahead and enjoy all of this! Be a happy bride!" Awwwwww, Joe you big sweetie you!