It's a welcome change to follow along with a K-drama that doesn't progressively get worse like so many out there lately. My Lovely Girl is still nothing to write odes about but it's done a hard enough feat of getting better and better with each episode. The story, however shallow and awkward in places, continues to come together comfortably. It makes the viewing experience satisfying because each new development flows from the last and there it's a relief to watch characters change together in understandable ways. Se Na has really come to the forefront of the narrative in the last two episodes along, the plot driver of the early episodes has become the engine heart of this story. She's the one who doesn't act her age nor is burdened by the past so her ability to love with earnestness makes the romance blossom before out eyes.
I love that she likes Hyun Wook, it all feels so stirring and soulful, the way she lights up around him and because of him. Here's the funny mature guy who mostly treats her so well, but beyond that he's given her life a worthy purpose and doesn't do it as a handout but makes her earn it. Sure she can pal around with Shi Woo, who continues to be adorable and growing nicely on his own, but Se Na's crush on the doggie flower boy is a step above mere chemistry and sparks. It's the slow burn of time together and a comfortable kinship, the awareness of each other as attractive opposite gender options that is so close yet seemingly far away. Se Na doesn't let Hyun Wook's age, wealth, or position ever influence her feelings or actions towards him, I sure hope he's ready to listen to his own heart and leave the past behind.
Episode 8 recap: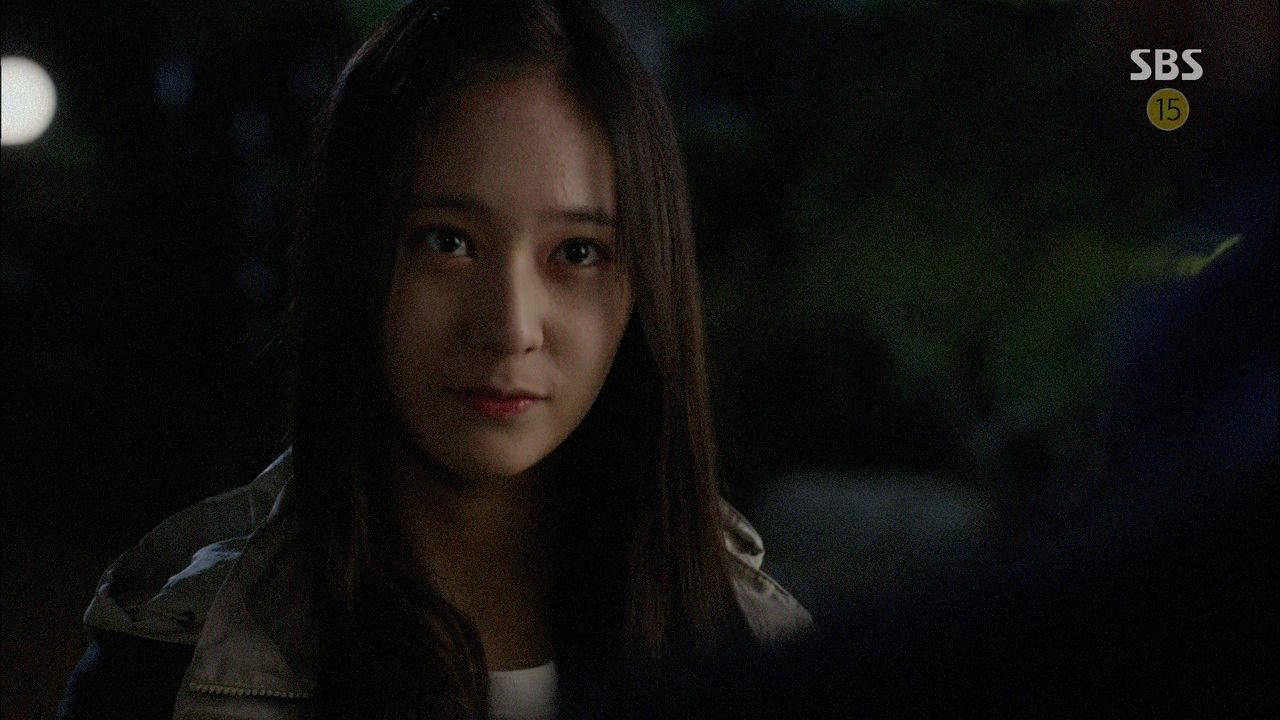 Hyun Wook lets his jealousy flag fly for once after seeing Shi Woo try to give an apology present to Se Na. He wants her not to do anything with Shi Woo or anyone else at AnA. Se Na boldly asks if that includes Hyun Wook as well? Hyun Wook is taken aback and says a company president has to interact with it's trainee so it doesn't include him. She confirms that it also doesn't include Dalbong and she can still visit his place. Se Na walks away with a smile.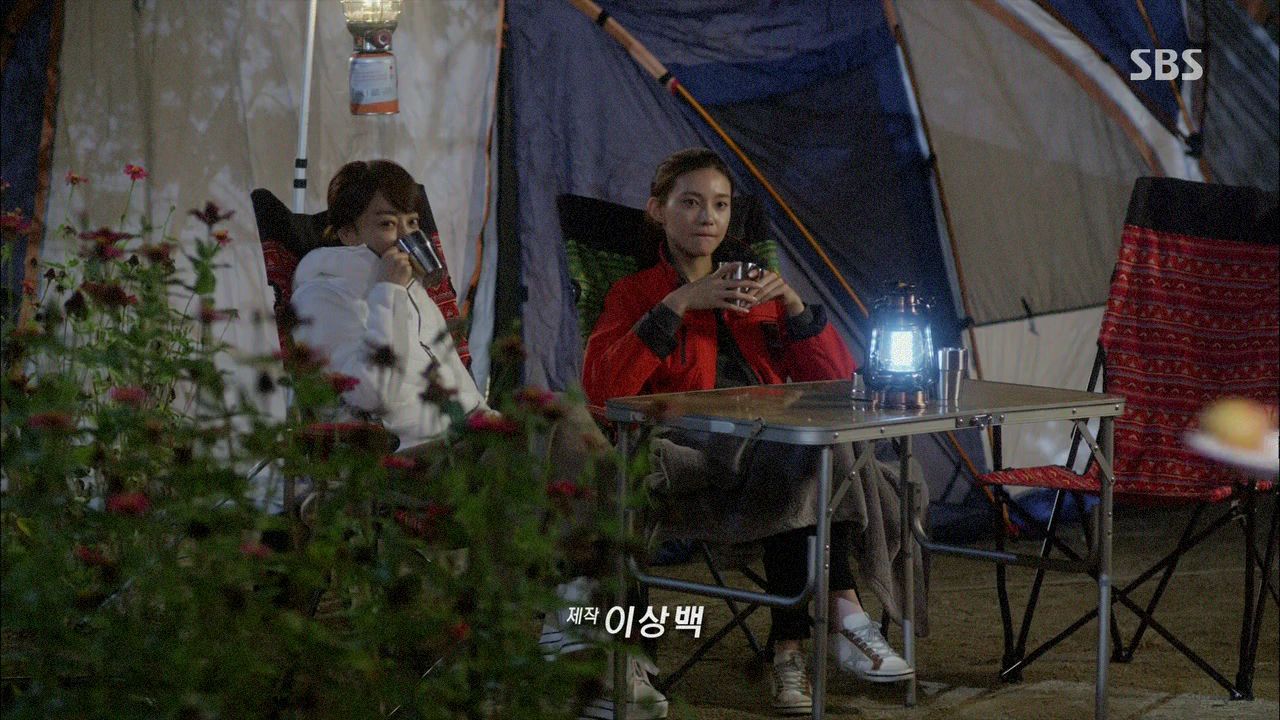 Hae Yoon is chatting with Hyun Wook's stepmother when Se Na comes back to rejoin the other trainees. Hae Yoon sees her and flashes back to a memory of her angrily slapping So Eun. Hyun Wook's stepmother urges Hae Yoon to find a guy who loves her and stop being alone when she's so eligible.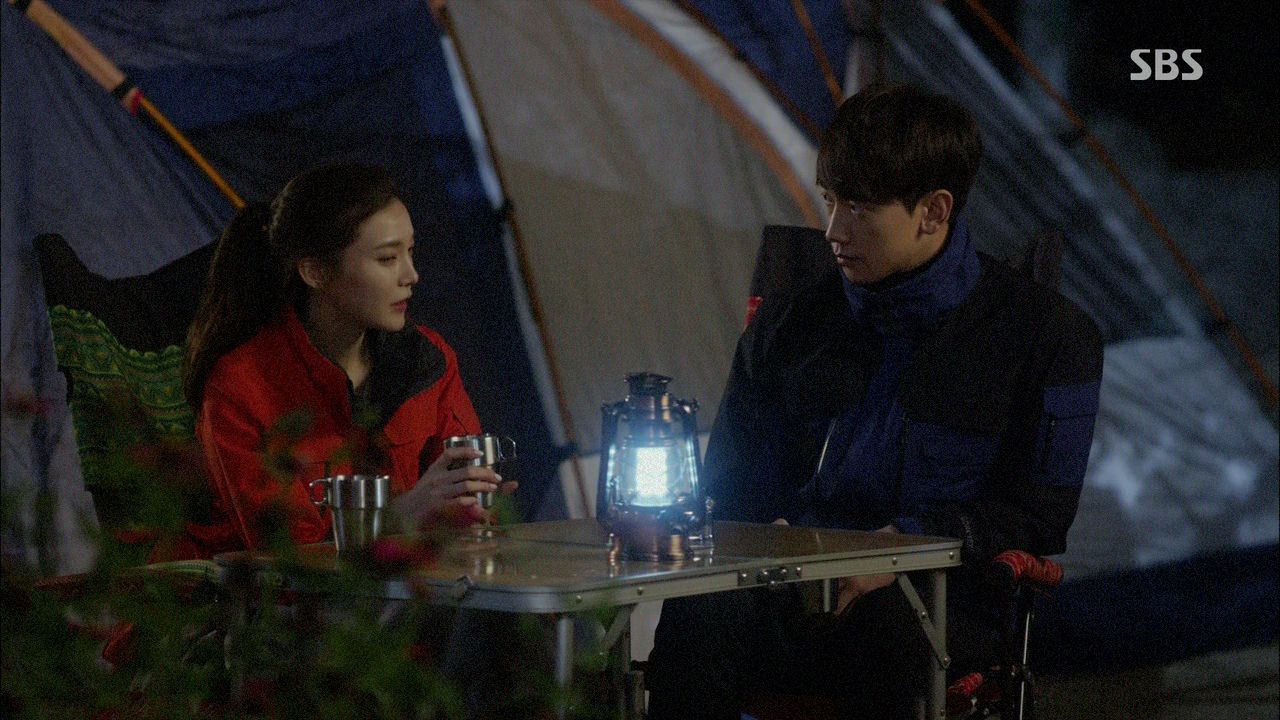 Hyun Wook sits down next to Hae Yoon and she apologizes for being a jealous of the way Hyun Wook takes care of Se Na. She accepts Se Na is talented and also shares more similar interests with Hyun Wook since both are songwriters. Hae Yoon jokes that she ought to take up songwriter so Hyun Wook teases back that a singer has more of a chance with him.
Hyun Wook's stepmother takes a walk and wishes for a shooting star when she chances upon Director Kang also sitting there waiting for the same thing. He wants to make a wish since its fall and he feels lonely so wishes for someone in his life. Hyun Wook's stepmother admits she feels lonely often too. Director Kang lays down his coat and offers Hyun Wook's stepmother to sit down. She gets a call from the private eye she had tailing Hyun Wook's dad who sends over the picture of him visiting the woman. Hyun Wook's stepmother starts crying and walks away.
Se Na is sleepless in her tent as she remembers jealous Hyun Wook ordering her not to do anything with other AnA people. She gets a call from Shi Woo asking where she is. Hyun Wook is happy on the phone to hear from a singer who likes the song Hyun Wook sent over from a new songwriter. Hyun Wook will go see him when he gets back to Seoul from this camping trip.
Shi Woo meets up with Se Na to tell her that he's back after sobering up like ordered. Se Na wonders why he keeps bothering her so Shi Woo just apologizes again. He was sincere in liking her song but going solo is the biggest risk in his life so he wants Se Na to please understand why he did it. Se Na is surprised he came all this way and waited until he sobered up to say this to her. Shi Woo can't deal with hurting someone else, it goes against his image as good looking and well behaved. He hands over the apology present again and asks if she wants to keep not taking it and end up dealing with him all night long? Se Na accepts it quickly with a smile. Shi Woo asks if she's not mad at him anymore? Se Na isn't mad at him anymore but asks that he not do anything else for her.
Hyun Wook's mom drives all the way back to Seoul and wakes up her husband in the middle of the night to show him the incriminating picture. She orders him to move out of the house but he insists that he went to have tea and just said hi to the store owner lady. Hyun Wook's stepmother orders him not to say her name since it's filthy coming out of his mouth. She pelts him in the forehead with the 5-carat ring before storming out.
The AnA management watches a practice video of Shi Woo's solo debut which is coming along well. Hyun Wook has opinions from the logo design to clothing to bulking Shi Woo's physique up more. He warns that the cost needs to be kept down because Shi Woo's solo fans won't be like when he was with Infinite Power and won't be willing to shell out too much money to buy his items.
The meeting ends and Hae Yoon offers to go with Hyun Wook to take Dalbong to the hospital. He declines, reminding her that Dalbong doesn't like her. Hyun Wook runs into Sang Jin on his way out and Sang Jin confirms that Hae Yoon didn't let Hyun Wook know that she found out Se Na is So Eun's sister. Sang Jin suggests Hyun Wook consider Hae Yoon again before walking away.
Se Na passes by and Hyun Wook notices that she's awkwardly polite with him. He orders her not to be so formal even at work and wants an update on what she's been up to. Se Na has been learning how to make demos and also working on a new song for Ra Eum. Hyun Wook notices she's wearing Shi Woo's apology present sneakers and asks if those are new? He then steps on it and insists that new shoes need to be dirtied up. He walks away muttering to himself that she was all not willing to accept those shoes earlier.
Se Na goes grocery shopping with Joo Hong and her boyfriend and both of them think Hyun Wook is jealous and clearly likes Se Na. She quickly runs off and declines to have dinner with them. Hyun Wook returns from the vet with Dalbong and thinks about the diagnosis that Dalbong has depression which is why he's not eating lately. The vet suggests playing with Dalbong more to cheer him up so he'll regain his vigor.
Hyun Wook finds Se Na waiting for him in the courtyard and she's got a bag full of presents for Dalbong including dog jerky and outfits. Hyun Wook offers Se Na her pet sitter position again for a few hours after work and on the weekends to play with Dalbong. She points out that he wanted her to work on her songwriter but then quickly accepts his offer before he takes it back.
Se Na tries on all her clothes and ropes in Joo Hong and her boyfriend for their opinion on what she should wear to see Hyun Wook. Joo Hong suggests a pretty pink outfit while the boyfriend suggests sexy revealing. Se Na asks their opinion on her hair and once again there is a disagreement with Joo Hong suggesting down and flowy while the boyfriend thinks tied up to show off the nape of her neck.
Se Na arrives at Hyun Wook's for the weekend dog sitting all dressed up with her hair down but pulled over to the side to both look flowing and show off her nape. Hyun Wook does notice she looks a bit different today before informing her that they are taking Dalbong to the park.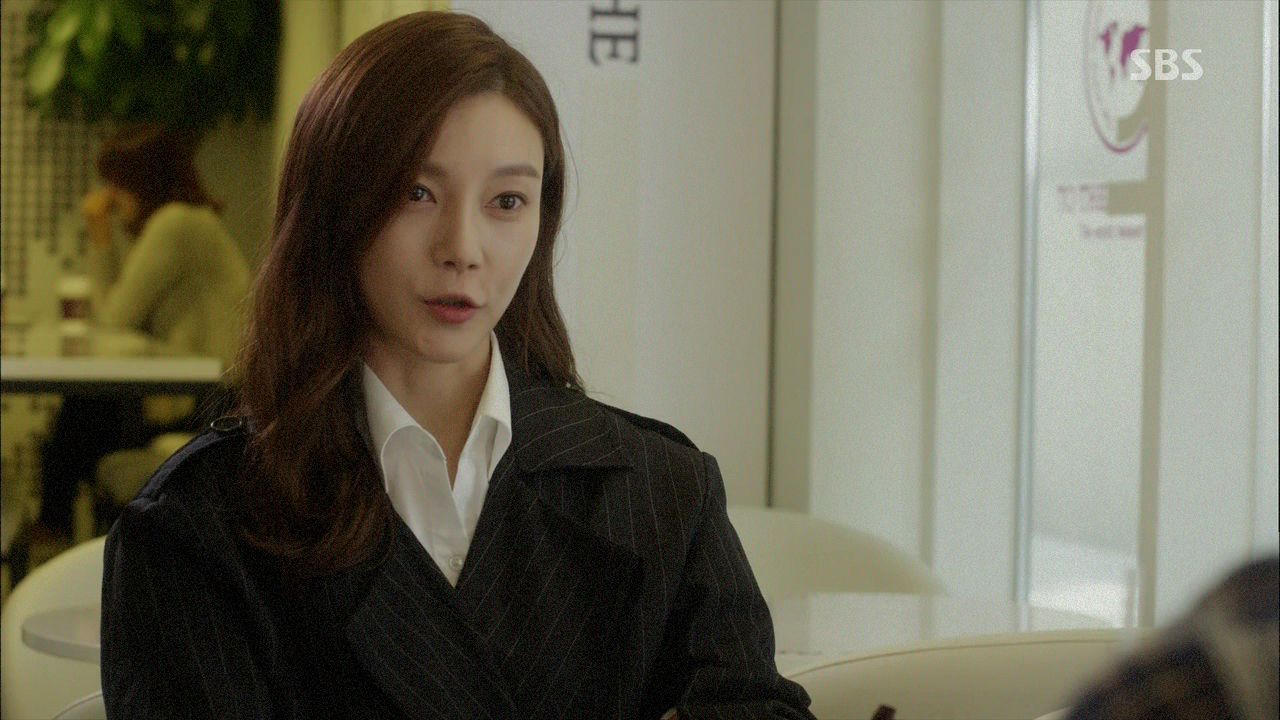 Hae Yoon calls Sang Jin out to talk through her issues. She really disliked So Eun when she was alive because Hyun Wook liked her. But she doesn't want to extend that to Se Na because she does feel sorry for Se Na. She's decided to understand Hyun Wook and try hard to accept what he's doing for Se Na. She's also going to win Hyun Wook's heart on her own terms and with her own effort. She shows Sang Jin all the dog treats and toys she bought to win over Dalbong and wonders why he's especially cold towards her?
Se Na and Hyun Wook watch Dalbong play at the park and she asks when and how he got Dalbong? Hyun Wook got Dalbong 7 years ago when he was volunteering at an animal shelter. Dalbong was from a litter born from a shelter dog. Se Na stares at Hyun Wook and he wonders why she's looking at him?
Se Na says Hyun Wook and Dalbong look alike and calls Dalbong back to take a cheek-to-cheek picture of the two to prove it. Hyun Wook tries to grab her phone to delete the picture but she refuses and he relents because she doesn't have any pictures of him.
Hae Yoon calls Hyun Wook and goes to join them at the park. She hears that Hyun Wook hired Se Na again to dog sit and wonder why Dalbong likes Se Na so much? Se Na offers to leave but Hae Yoon asks her to stay and share her tips for getting Dalbong to be friendly. Se Na says Dalbong is a gentle dog and just likes being stroked. Hae Yoon tries to pet Dalbong and he barks at her immediately. Heh.
Hae Yoon and Se Na sit and watch Hyun Wook playing with Dalbong. Hae Yoon offers to be closer to Se Na outside of work and lets her call her unni. Se Na declines since she only has one unni. Hae Yoon asks pointedly if Se Na likes Hyun Wook? Se Na declines to answer so Hae Yoon changes her tact and brings up how Hyun Wook is nursing a broken heart after his last love died. He isn't ready to love again so there is no point in Se Na carrying on a one-sided love for Hyun Woo, she'll bound to be rejected. Se Na tells Hae Yoon that she'll handle her own heart and feelings.
Se Na broods in the recording studio and asks the mixer if he knows who Hyun Wook dated before? The mixer doesn't know but suggests she ask Hae Yoon or Jae Young who were good friends with Hyun Wook back then. Se Na walks by Hyun Wook's office and stares at him a bit before heading up to the roof. She sees Shi Woo there already and turns to leave but Shi Woo calls out to her.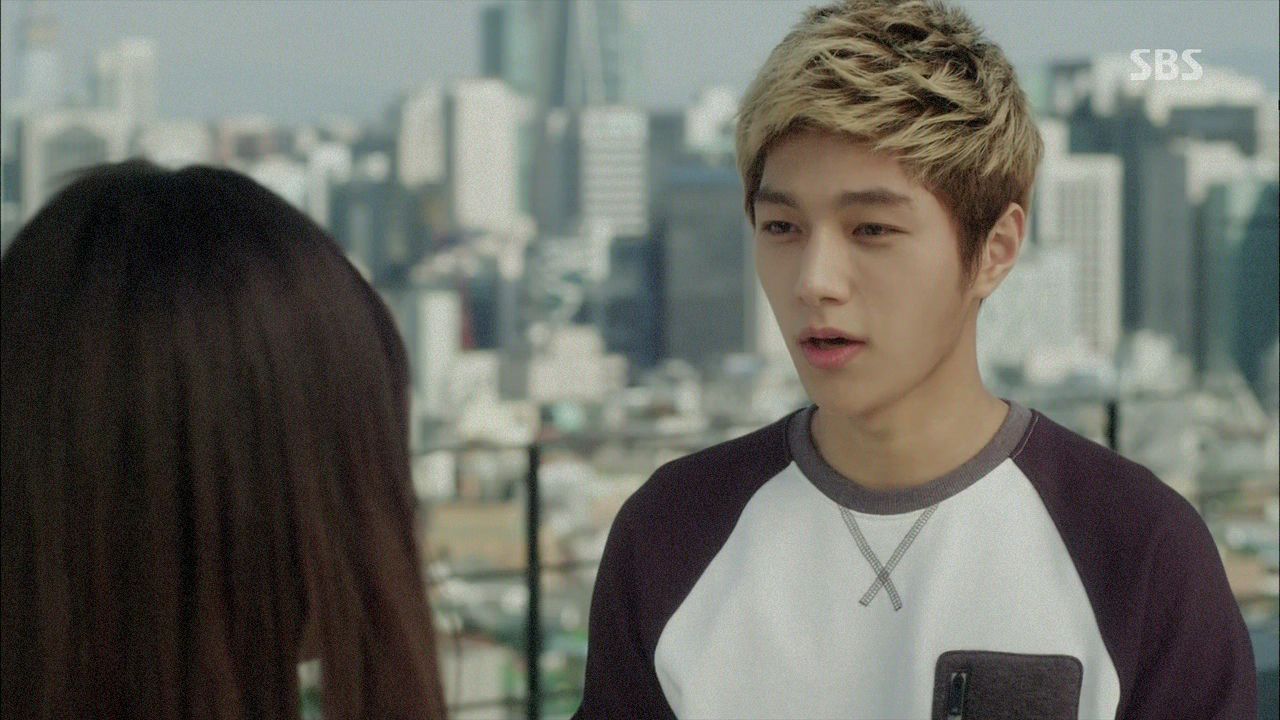 Se Na wonders why he's slacking off and resting up here but Shi Woo retorts that he danced for 7 hours and is merely taking a 7 minute break, assuring her that he's been working his butt off lately. They tease each other when Shi Woo wonders if she shouldn't be calling him oppa? Se Na shoots him down since they are the same age but Shi Woo is happy that she googled him online to find out his age. Se Na must be at her wits end because she suddenly asks Shi Woo how long it takes for a guy to forget a past love? Shi Woo thinks she's asking if he's gotten over Ra Eum yet? LOL this is actually pretty darn funny. Se Na sighs and suggests she just can't talk with Shi Woo about anything. Shi Woo looks down and notices that she's wearing the shoes he gave her. He smiles and compliments her for being very pretty today before walking away.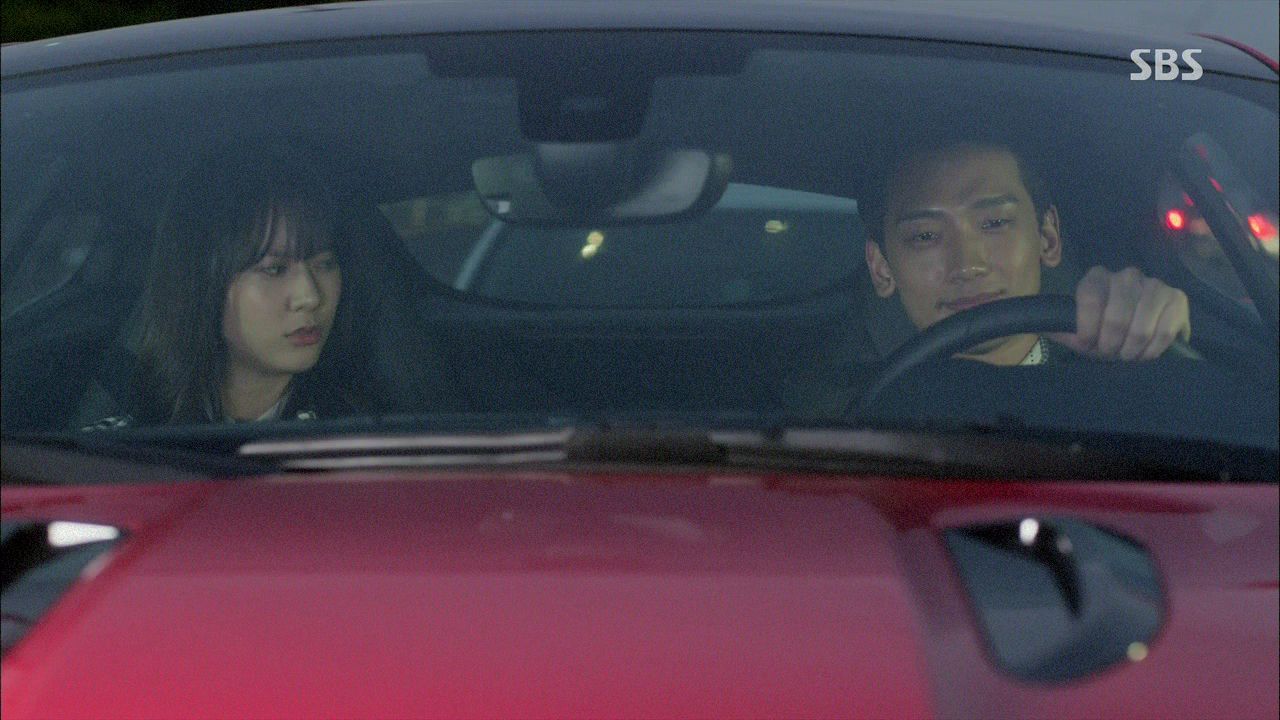 Se Na gets a call from Kim Tae Woo of G.O.D. for her to come to the studio since he's recording a song today written by her so he wants the songwriter there as well. Se Na runs into Hyun Wook by the bus stop and he offers to drive her to the studio since he's going to the same place. Se Na tells him that Kim Tae Woo is singing her song which will be used in a drama OST. Hyun Wook isn't surprised which leads Se Na to realize he was the one who made it happen for her. She chides him for not telling her earlier but he was worried that the decision might change and she'll end up disappointed.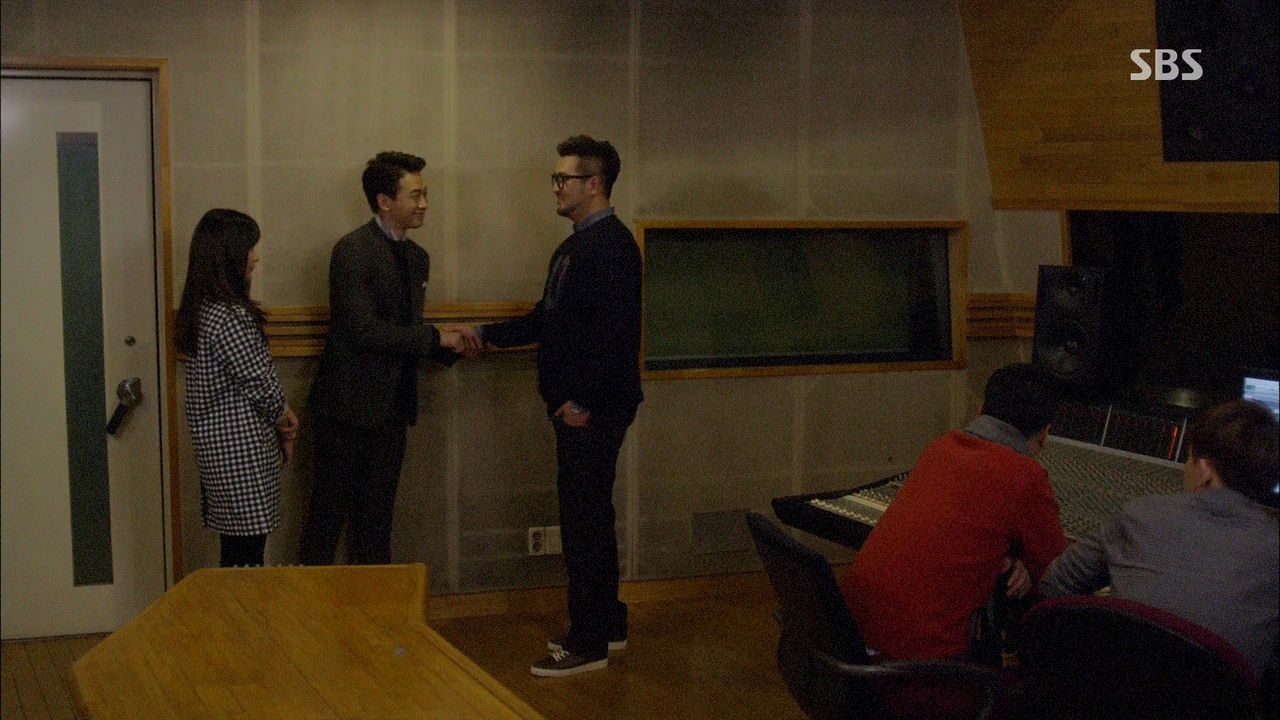 Kim Tae Woo greets Hyun Wook and Se Na and is surprised that she's still so young. Hyun Wook goes out to wait while Se Na stands in the recording studio to watch Kim Tae Woo record her song. Hyun Wook can hear the song being recording from next door as well and he flashes back to working with Kim Tae Woo years ago when he was still a songwriter.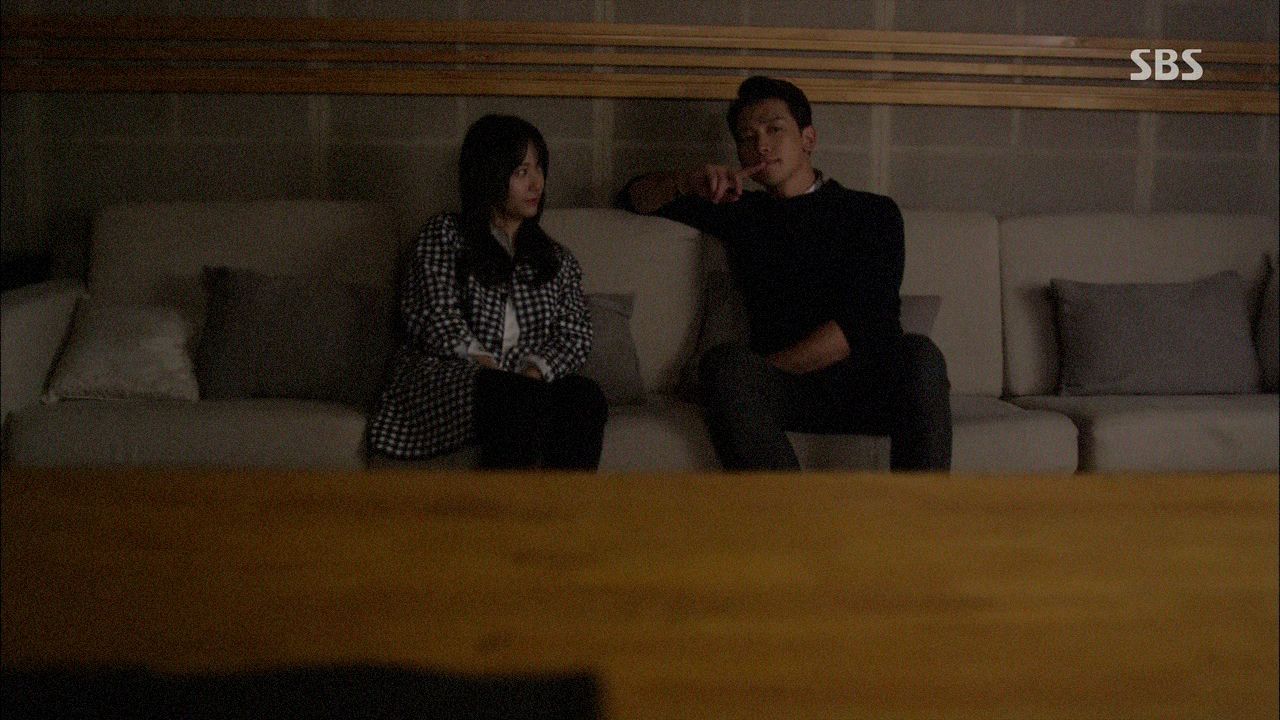 Se Na goes next door with a copy of the recording to share with Hyun Wook. He plays it over the speaker as both of them sit down on the sofa to listen together. Both of them flash back to their interactions in the past as the song plays. Se Na asks why Hyun Wook helps her so much and he claims it's so that she can pay back the money quicker. Hyun Wook gives a thumbs up to the entire song and congratulates Se Na on officially debuting as a songwriter. He warmly rubs her head but she shakes his hand off and tells him not to do it because that's for kids.
Hyun Wook insists she's a child but Se Na retorts that she gets excited when she sees Hyun Wook so doesn't he feel the same way around her? Hyun Wook suggests he only gets affected by a woman and not a child. Se Na suddenly crawls over Hyun Wook who backs up on the sofa until he has nowhere else to go. Se Na asks if he's unaffected and he lies that he has no feeling. Se Na feels his rapidly beating heart and calls his fib. Hyun Wook pushes her off and makes a quick getaway insisting that the sofa is uncomfortable.
Hyun Wook drops Se Na off at home and she initially wants to say more to him but can't bring herself to say it. She smiles watching Hyun Wook drive away.
Se Na lays in bed staring at the Hyun Wook-Dalbong picture in her cell phone and grinning like a fool. Hyun Wook clutches his heart sitting at home and looks really upset.
Director Kang runs into a passed out drunk Hyun Wook's stepmother at a bar and offers to drive her home. She refuses to go home since she left the house. Hyun Wook's dad calls her cell and Director Kang answers. He waits until Hyun Wook's dad arrives to take her home. Hyun Wook's dad wonders if Director Kang drank with his wife but he explains he just ran into her. Hyun Wook's dad roughly drags his wife home while Director Kang looks rather upset to see her carted away so rudely.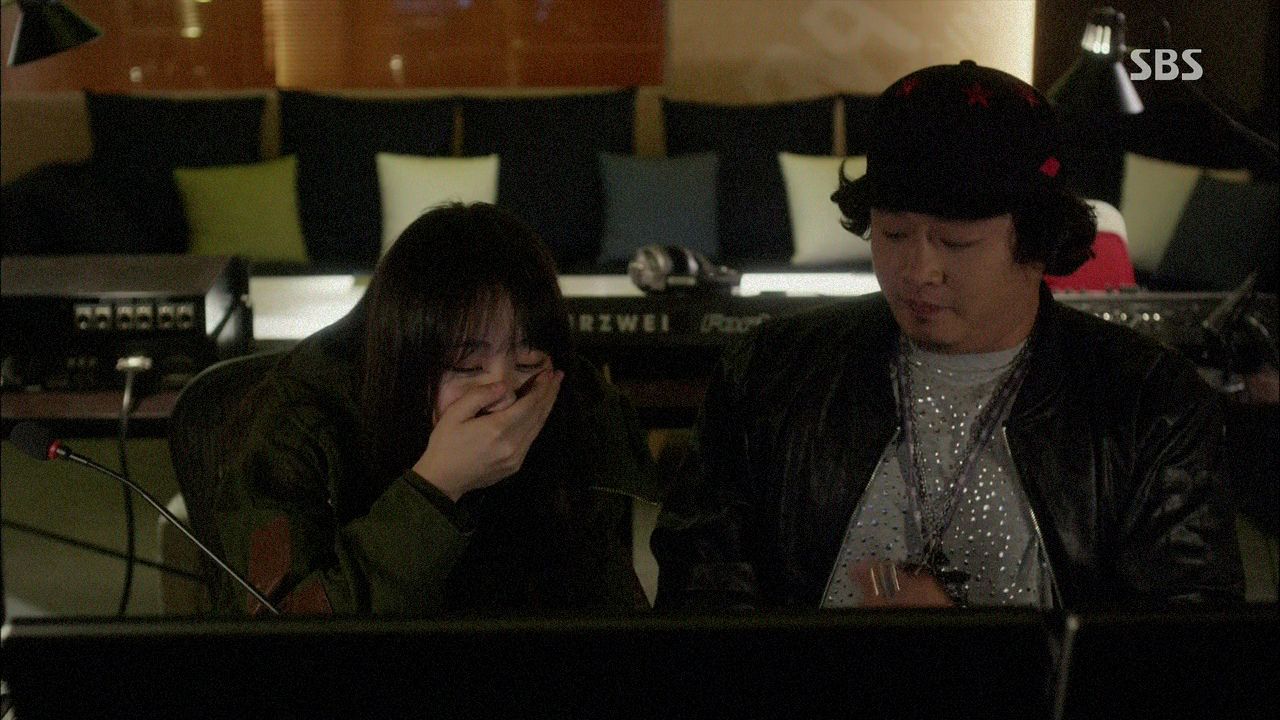 Se Na is giddy to see her song has been released. When the assistant comes to harangue her to clean the practice rooms, the mixer reveals that Se Na isn't a trainee anymore since she officially debuted. Se Na happily offers to keep cleaning around the agency still.
The AnA management watch Shi Woo and his backup dancers run through a live performance of his upcoming single. Everyone is pleased with the final product and Hyun Wook is pleased with how hard Shi Woo worked to get here.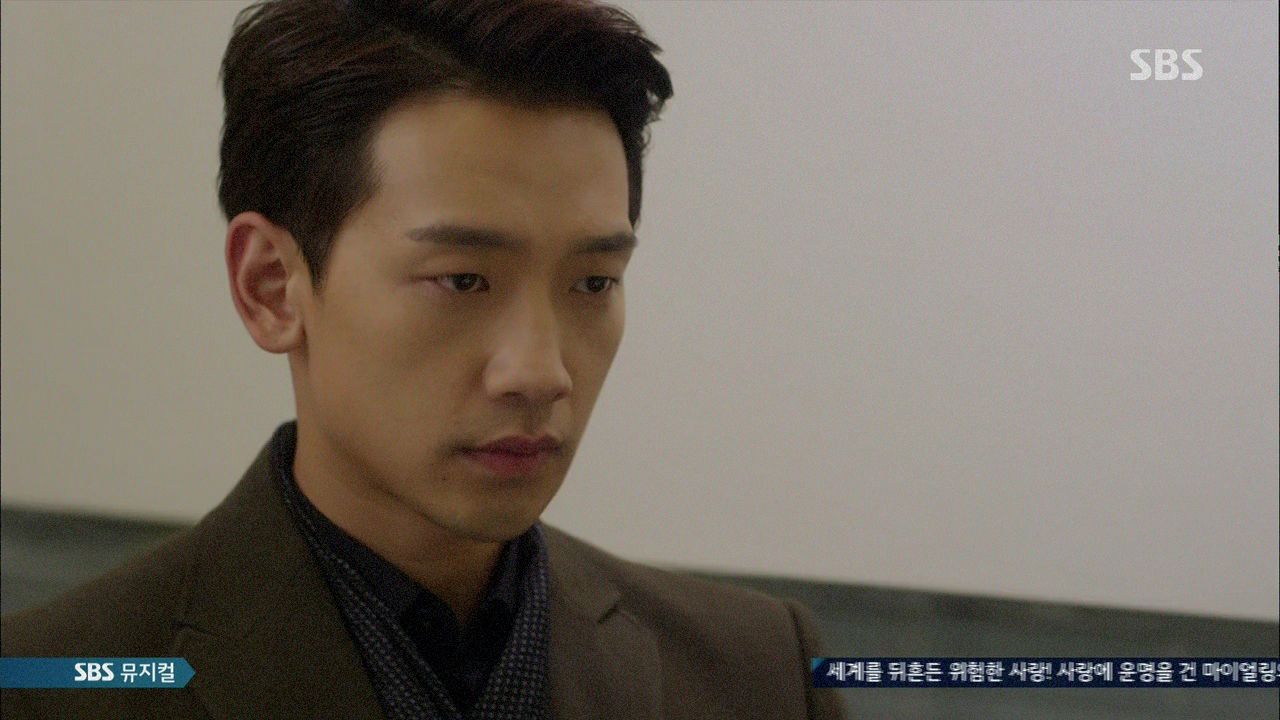 Hyun Wook gets a text from Se Na asking if he heard the officially released single yet? He looks torn about whether to reply or not.
Hyun Wook goes home and sits in his front yard to pull out his phone and reply to Se Na's text. He wants to tell her not to come by today when suddenly her head pops in front of his face and freaks him out. Se Na says it's too late to text her not to come since she's here already. She's so excited about her single and wants Hyun Wook to download it on his phone since she's too poor to buy the song and he's got so much money. She wants to use this chance to save money to buy herself a house soon but Hyun Wook does the math for her and says at most she'll make a few thousand dollars.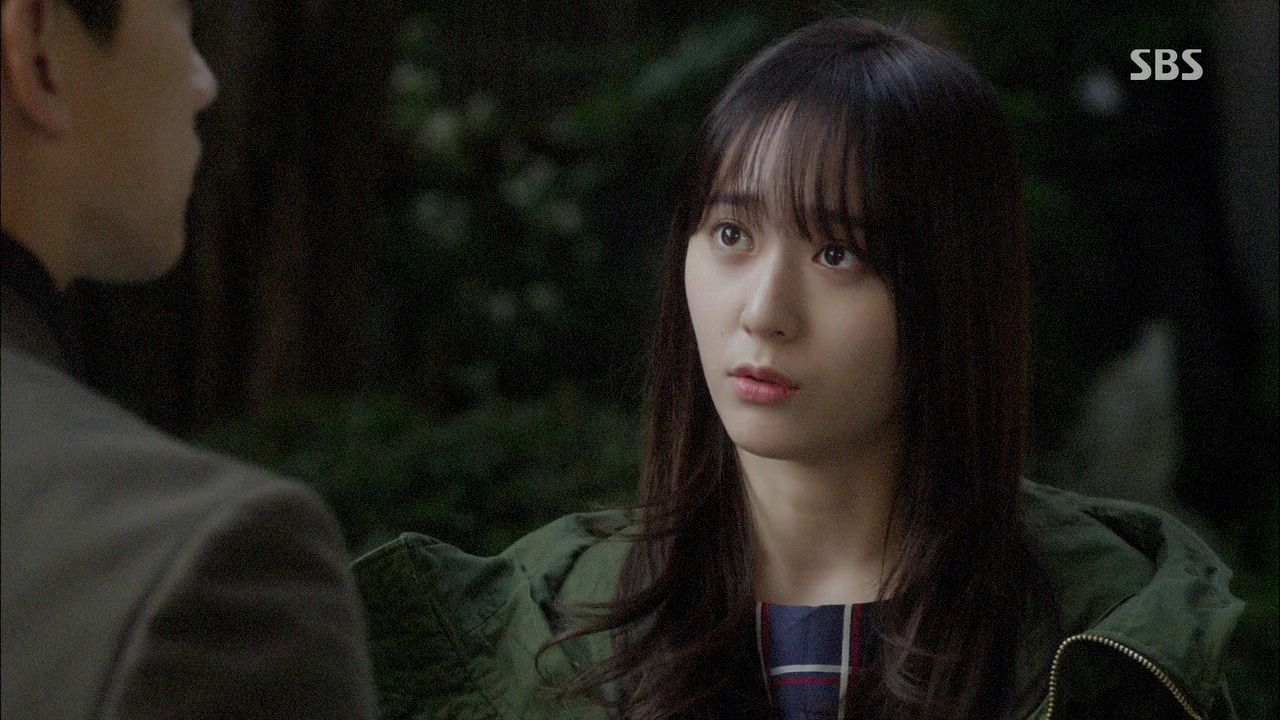 Se Na asks if she can stay at his place until tonight to watch the drama together and listen to her OST. Joo Hong's TV is too small plus it's better to watch dramas with another person. Hyun Wook says the song won't be played tonight since he checked with Kim Tae Woo already which makes Se Na happy that he clearly cares even if he acts nonchalant.
Hyun Wook's dad walks up and notices them talking. He asks who Se Na is and Hyun Wook describes her as the pet sitter. Hyun Wook's dad is surprised that he's still raising that dog. Hyun Wook tells his dad to go inside and he'll bring Dalbong out for Se Na to take on a walk.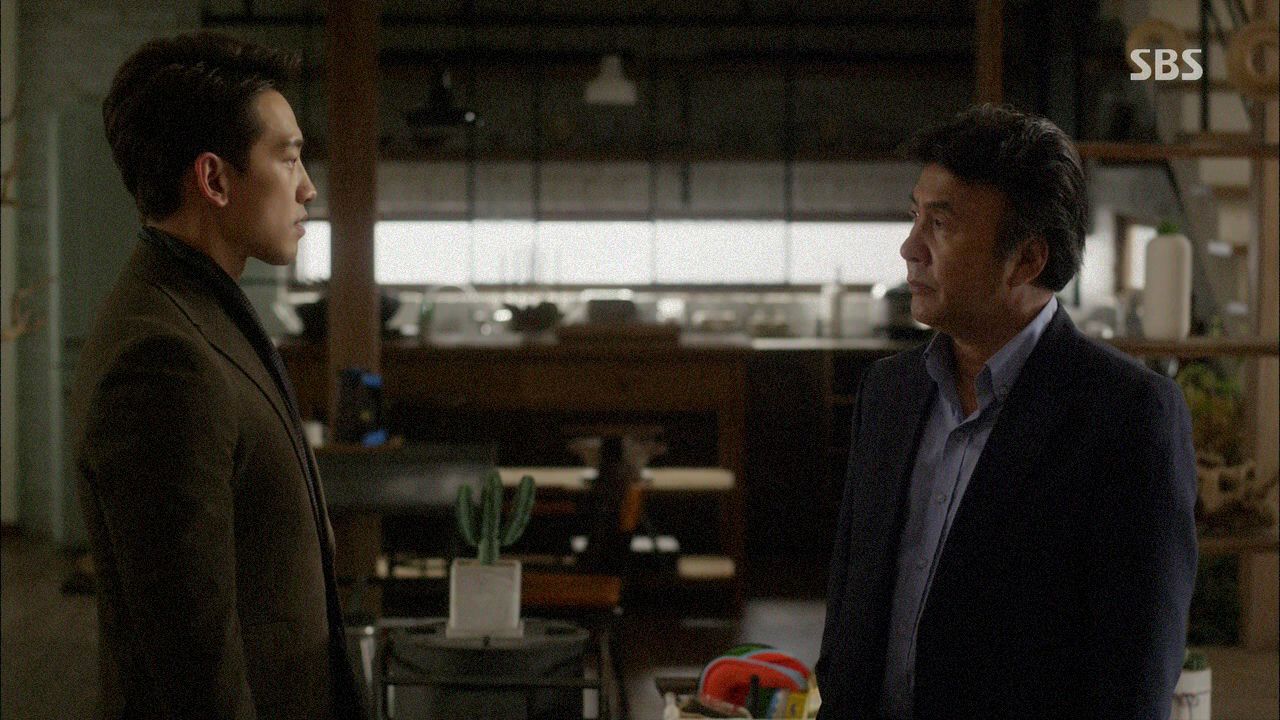 Hyun Wook's dad notices all the Dalbong items in the living room and asks why Hyun Wook wants to live here when the company as a luxury condo nearby. He orders Hyun Wook not to let that girl come by lest Hae Yoon misunderstands. Hyun Wook is also the future president and can't get into any scandals. He orders Hyun Wook to get rid of the dog or else get a different pet sitter. He wants Hyun Wook to come live at home and consider getting married.
Hyun Wook orders his dad to deal with the messes in his own life first. His stepmother is this close to divorce and Hyun Wook does not want a third mother or more half-siblings. His dad's pause makes Hyun Wook wonder if it's already happened? Hyun Wook's dad insists he wants Hyun Wook home because the house is too empty and he's old now. He wants to have a drink together tonight but Hyun Wook isn't interested. Hyun Wook says it was his dad who ruined their chance to reconcile.
Shi Woo calls Se Na and hears that she's at her part time job. He drives to meet her insisting it's urgent that she give him back the change from buying the pizza that he paid for. Shi Woo takes the change and hears that Se Na is a pet sitter. He wants her to quickly end her part time job because there is something urgent he wants her for. Se Na doesn't understand why he is doing this to keep apologizing so Shi Woo asks if he needs to do so much just for an apology? Shi Woo takes Dalbong's leash which is when Dalbong breaks free and runs off.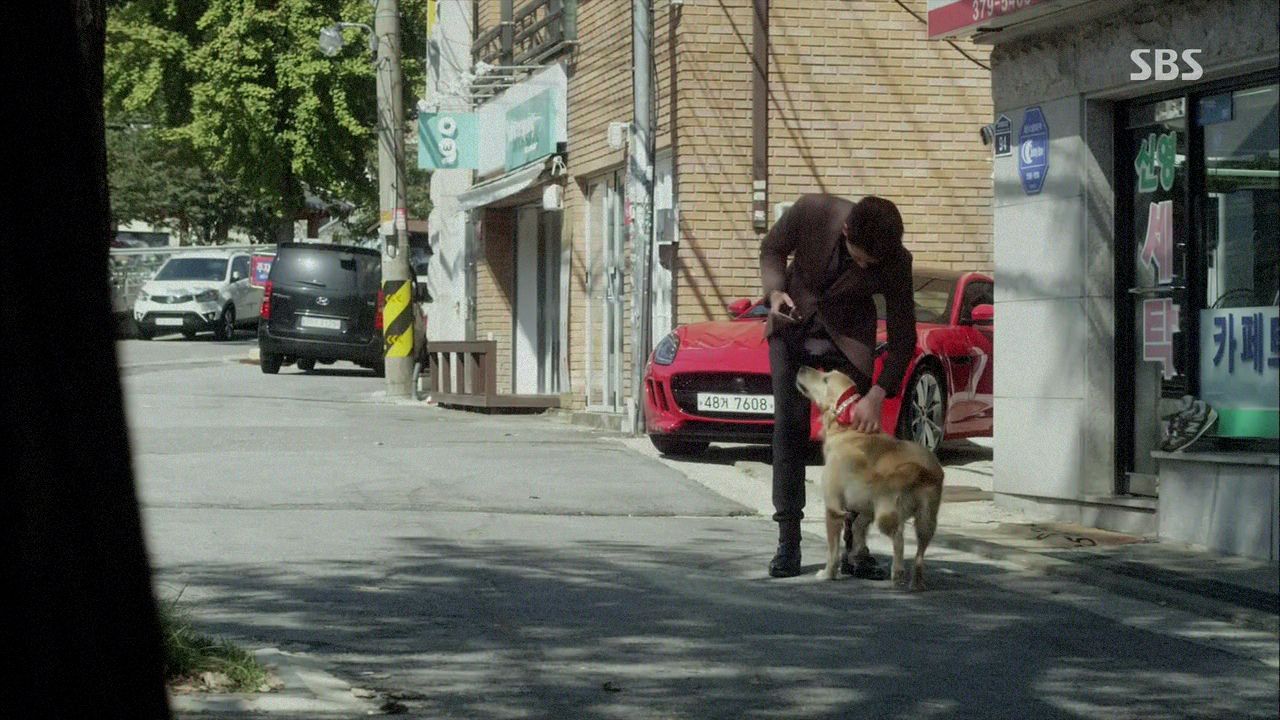 Se Na yells at Shi Woo before running after Dalbong. She gets a call from Hyun Wook who is coming to pick up Dalbong from her. Se Na tries to stall but Dalbong finds Hyun Wook by the street corner first as Se Na and Shi Woo come running up. Shi Woo is surprised that Se Na is pet sitting for Hyun Wook who in turn thinks Shi Woo is ignoring his warning from earlier. Shi Woo retorts that he did take the warning to heart which is why he's been working so hard lately. But now he thinks it's absurd for Hyun Wook to warn him thusly but Hyun Wook gets to hang out with a trainee outside of work hours.
Hyun Wook doesn't need to explain his personal life to Shi Woo and orders him to leave now that he's seen Se Na. Shi Woo wants Se Na off work now because he wants to do something with her. Hyun Wook worries about scandal but Shi Woo assures him that he's not a newbie and knows how to avoid scandal. Se Na wants to walk Dalbong home but Hyun Wook tells her to do whatever she wants with Shi Woo since it's her choice and she's done for today.
Shi Woo happily pulls Se Na back to his car and drives her to an overlook with a great view of the late night fireworks. He has her sit down and drapes a blanket over her. Se Na wonders why he brought her here and Shi Woo is here to celebrate with her because her song debuted. He thinks she should be happy that Shi Woo turned it down because Kim Tae Woo hyung is better suited to sing it. He wonders why she's not giddy with excitement on a day like this? Se Na looks sad but tells Shi Woo that she is happy.
The fireworks start and the two lean back to watch.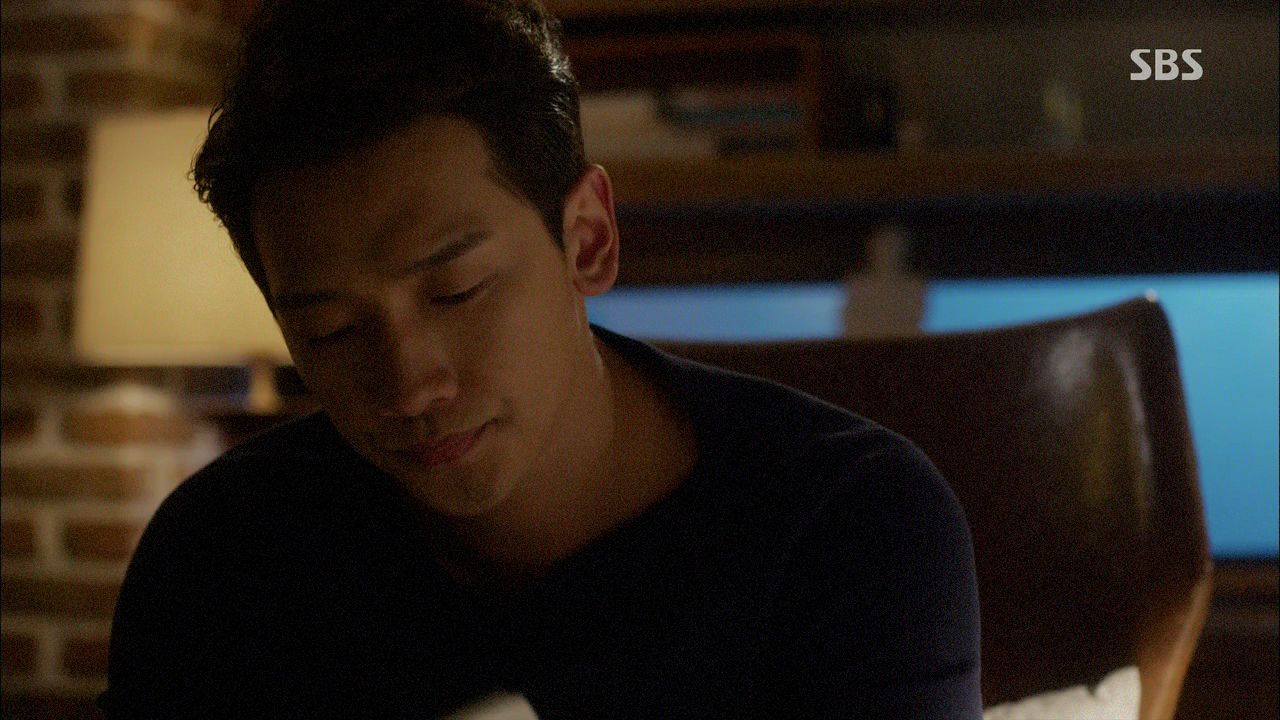 Hyun Wook is brooding at home when Dalbong suddenly barks when the fireworks go off loudly.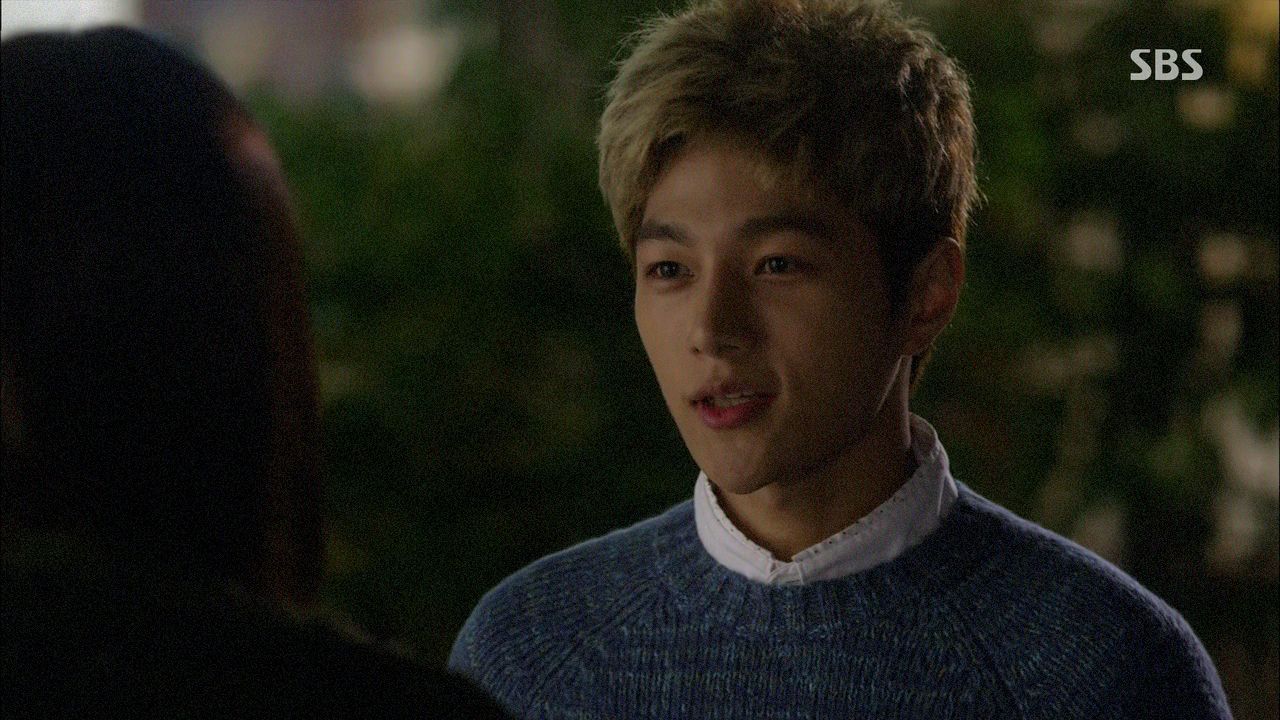 Shi Woo drives Se Na home and she gets out of the car by herself. He wants her to wait for him to open the door for her next time. She is about to say something but Shi Woo just tells her that he was happy to watch the fireworks with her today and has to go back to the agency to practice some more now. As Shi Woo drives off, he mutters about why Se Na happens to live in the same neighborhood as Hyun Wook.
Se Na is about to go home when she turns and starts running towards Hyun Wook's place. Se Na pounds on Hyun Wook's door and asks him why he let her go earlier. Didn't he tell her not to do anything with Shi Woo or anyone else at AnA? If so why did he tell her to go with Shi Woo? Hyun Wook has no reason to tell her not to go with Shi Woo nor is he interested in her personal life. Se Na asks why he hired her as a pet sitter then? Hyun Wook doesn't see anything more to what he's done for her.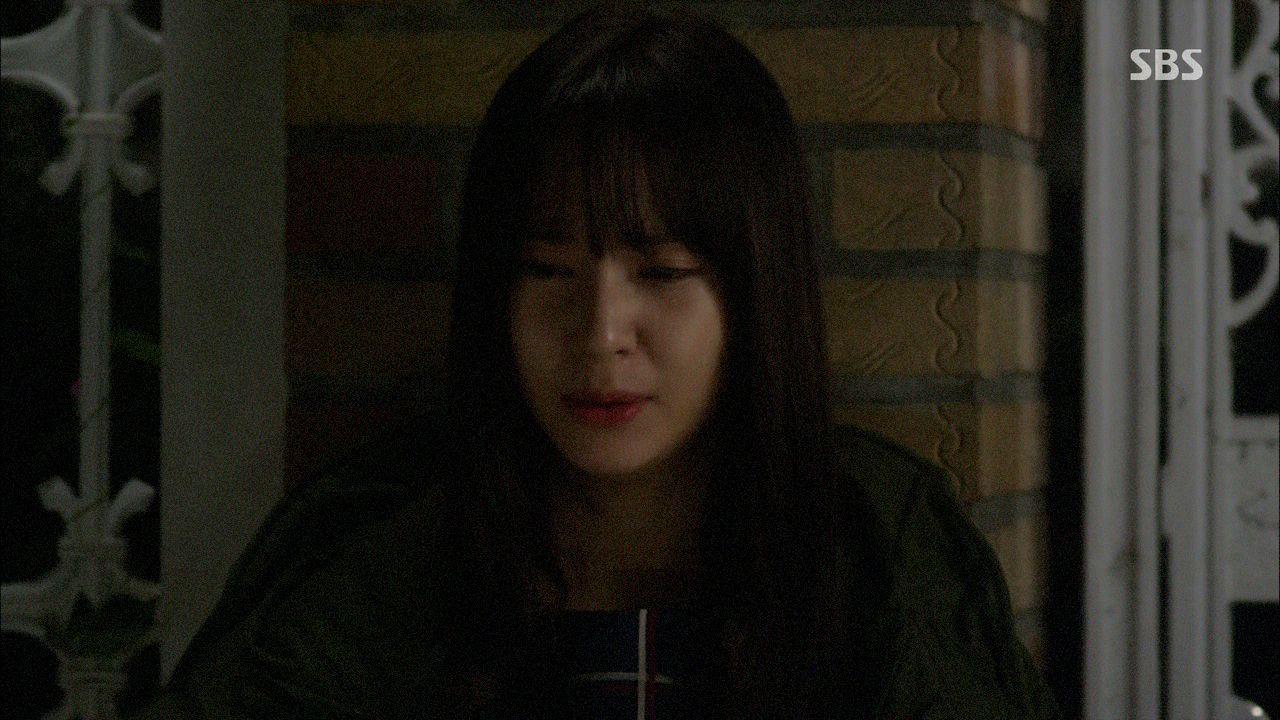 Se Na doesn't want to be his pet sitter anymore. Since he wants to just be the company president in front of her, then he needs to stop pretending to be the neighborhood ahjusshi as well. In the future she'll treat him just as the president only. Hyun Wook tells her to do just that so Se Na says goodnight and leaves just like that. But she stops outside his gate crying at his cold rejection.
Se Na's new song is played during the drama at the pivotal moment during a kiss scene (the drama is All About My Romance with Lee Min Jung and Shin Ha Kyun). Joo Hong and her boyfriend are all happy for her but Se Na ends up crying rather than celebrating. She quickly goes back to her bedroom and continues to cry.
Hyun Wook pulls up similar songwriting contracts and calls her in to his office to sign an official contract with AnA. She asks what will happen after she pays off the owed amount, will she stay and continue working at AnA? Hyun Wook says it depends on how well Se Na does at the company. She signs the contract and leaves.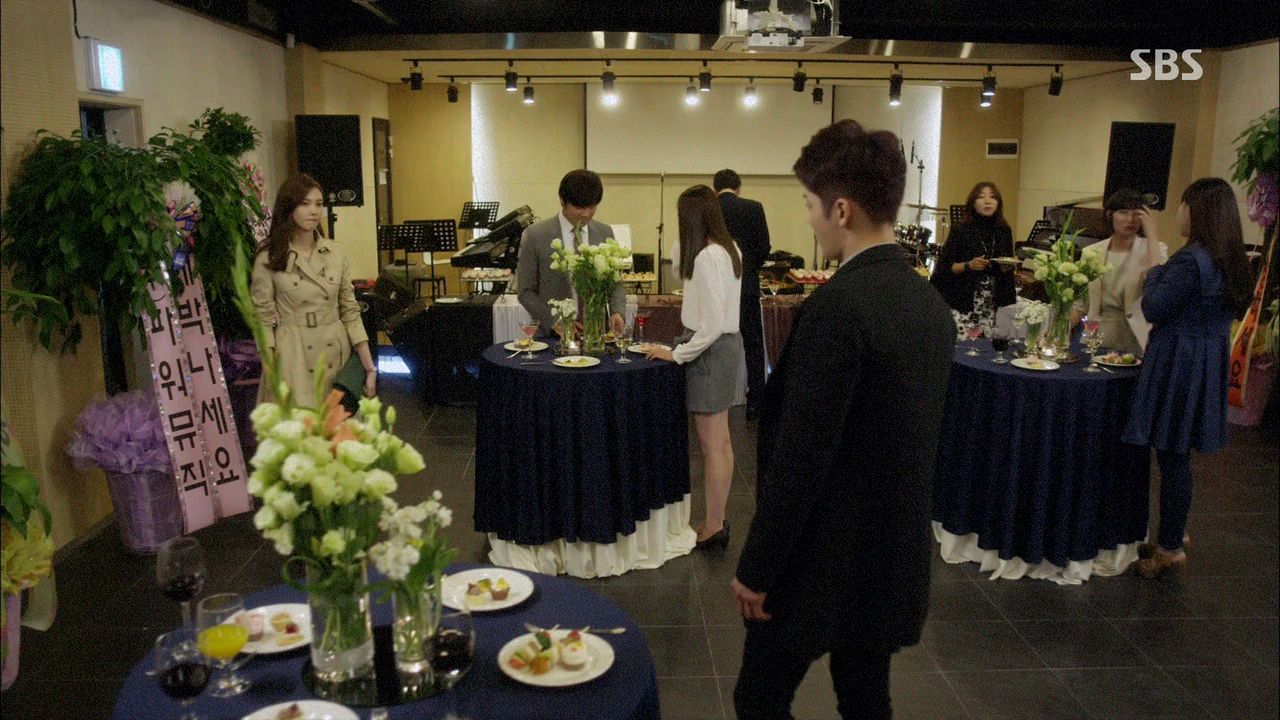 Hae Yoon and Hyun Wook go to Sang Jin's music academy opening as its moved to a bigger space. Jae Young is also there and walks over to greet Hyun Wook who doesn't see the need for them to talk. Jae Young invites Hyun Wook over to his company's party on the 5th to see the new Infinite Power. Hyun Wook isn't interested since he's busy with Shi Woo. Jae Young tells Hyun Wook to change the date reserved for Shi Woo's first solo broadcast since he's picking that day for the IP comeback. If Hyun Wook won't change it, then he'll pull IP from the broadcasts and the networks will then blacklist Shi Woo as well.
Hyun Wook isn't afraid of Jae Young's underhanded tactics. Jae Young doesn't think Hyun Wook is all that high and mighty either since didn't he changed the song end in the end to please an investor. Jae Young wants to know if Hyun Wook is interested in Hae Yoon because he is. Hyun Wook thinks it's Jae Young's lucky day since he's not interested in anything or anyone that Jae Young is interested in. Hae Yoon overhears all of this.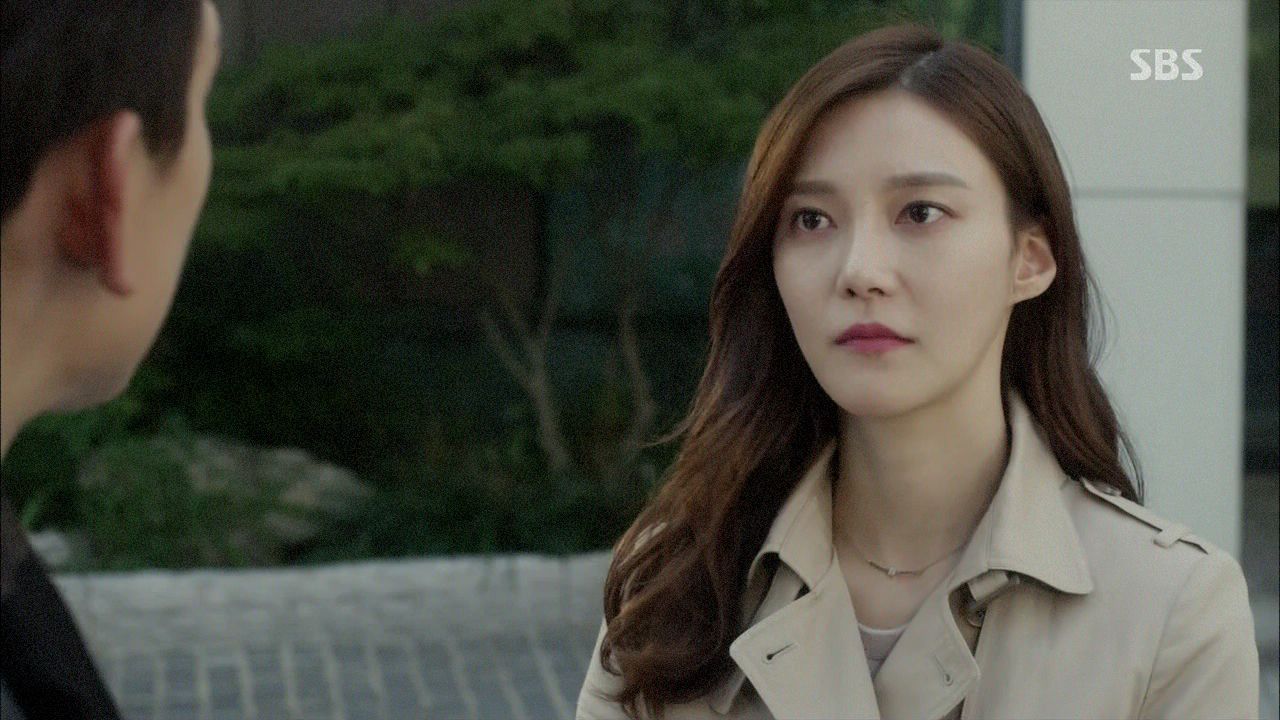 Hyun Wook leaves the party with Hae Yoon trailing him. He asks if she's known earlier that Jae Young liked her? Now Hyun Wook knows why Jae Young left the company. He wonders if Hae Yoon likes Jae Young and she asks why he keeps ignoring why she really likes? She moves in to kiss him and he pointedly dodges her advances.
On the drive home, Hae Yoon points out that Hyun Wook changed, in the last he wouldn't reject her kisses. Hyun Wook suggests he's become more agile so Hae Yoon plans to move quicker in the future. She turns on the radio and Se Na's song starts playing. Hae Yoon is shocked that Hyun Wook did so much for Se Na, even finding her another singer to debut her song. Hae Yoon demands to know how Hyun Wook feels about Se Na and he retorts that he sees her as more than a trainee and may even be falling for her. Is that what she wants him to say?
Hyun Wook pulls his car over and orders Hae Yoon to get out. Oh booyah! She gets out all frustrated while he drives off just like that. A call comes in that alarms Hyun Wook and he tells the caller to call the ambulance. Joo Hong finds Se Na brooding and hears she quit her pet sitter job. Se Na thinks she misunderstood and Hyun Wook doesn't like her. Joo Hong's boyfriend comes back to report that Hyun Wook's dog fainted and an ambulance was outside earlier.
Se Na runs to Hyun Wook's house and hears from the housekeeper that Dalbong threw up this morning and later fainted. The housekeeper feels so bad that Dalbong has a tumor and this is the first Se Na learns of Dalbong being terminal. The vet tells Hyun Wook that Dalbong likely won't make it through the year so he has to be prepared. He hands Hyun Wook the pretty cap that Dalbong was wearing when he was brought in.
Se Na runs through the neighborhood and finds Hyun Wook sitting in the park. She walks up and asks why he didn't tell her that Dalbong is sick. If she knew then she wouldn't have quit her pet sitter job. Hyun Wook stays silent the entire time as Se Na keeps asking if he's fine. Se Na then turns to go check on Dalbong when Hyun Wook grabs her arm and asks if she can keep him company.
Se Na sits down next to Hyun Wook and just stares at him before leaning in to hug him tightly. Hyun Wook lets himself soak in her reassuring hug before they both lean back and stare at each other.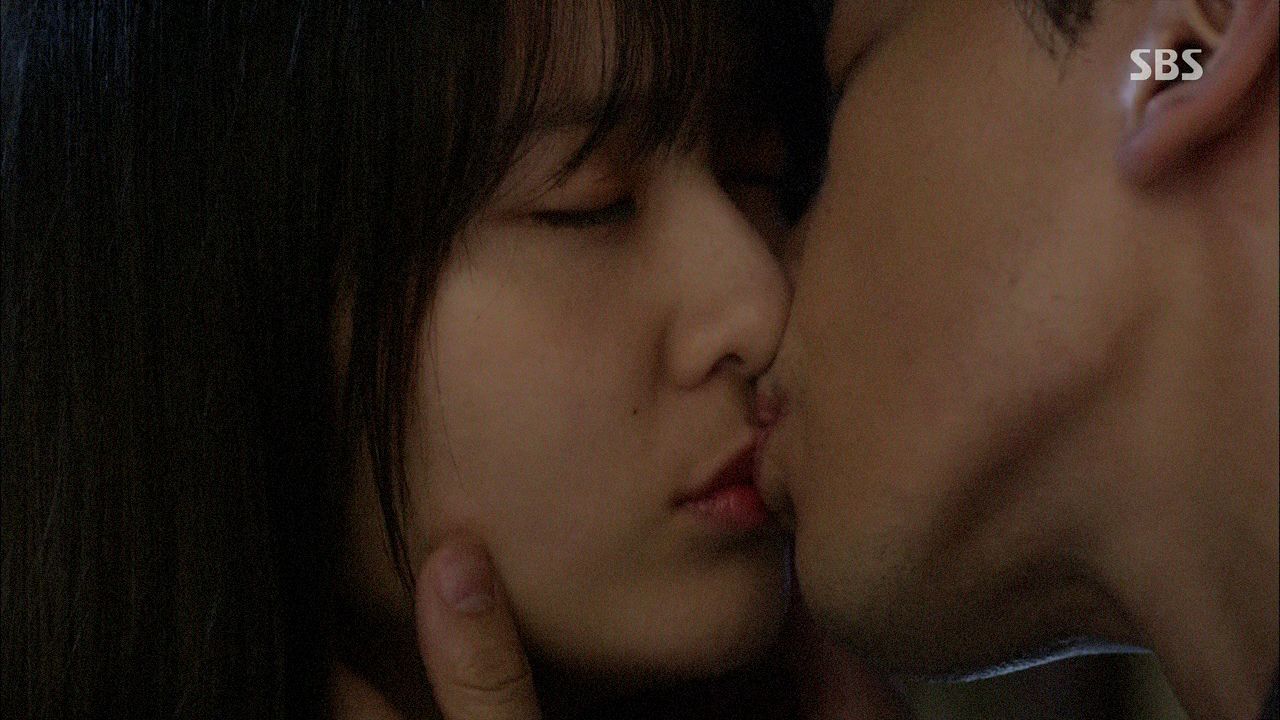 Hyun Wook then leans in and kisses Se Na who closes her eyes and accepts his kiss.
Thoughts of Mine:
MLG is the romance of light rain, the melancholy mixed with the soft living beauty that falls ever so softly. It's not grand passions and pent up emotions so it might not be for everyone that the path to the OTP getting together seems thus far rather uneventful. The kiss at the end of this episode was lovely but what moved me more throughout was the undeniable feeling that Se Na cares deeply for Hyun Wook while he is affected by her to the point that he can't even pretend or deny anymore. They are both lonely people, one without family and the other basically wishing he didn't have the one he has. The friendships around them seem practical so at the end of the day they are solitary travelers on the lonely long road.
It's the same way for Shi Woo actually, which is why I feel even sadder for him the more the OTP get together because he's only starting to find a real friend in Se Na. I think she can be a friend of the type he wants and needs if he didn't like her as a woman, but he's already falling for her and it can't be reigned back now. I don't think the choice between Hyun Wook and Shi Woo is even a choice, Se Na only likes Hyun Wook and sees Shi Woo at most a step above a work friend. It's kinda how Hyun Wook views Hae Yoon, and ten years later they remain stuck in the same roles and Hae Yoon is bound to be forever disappointed.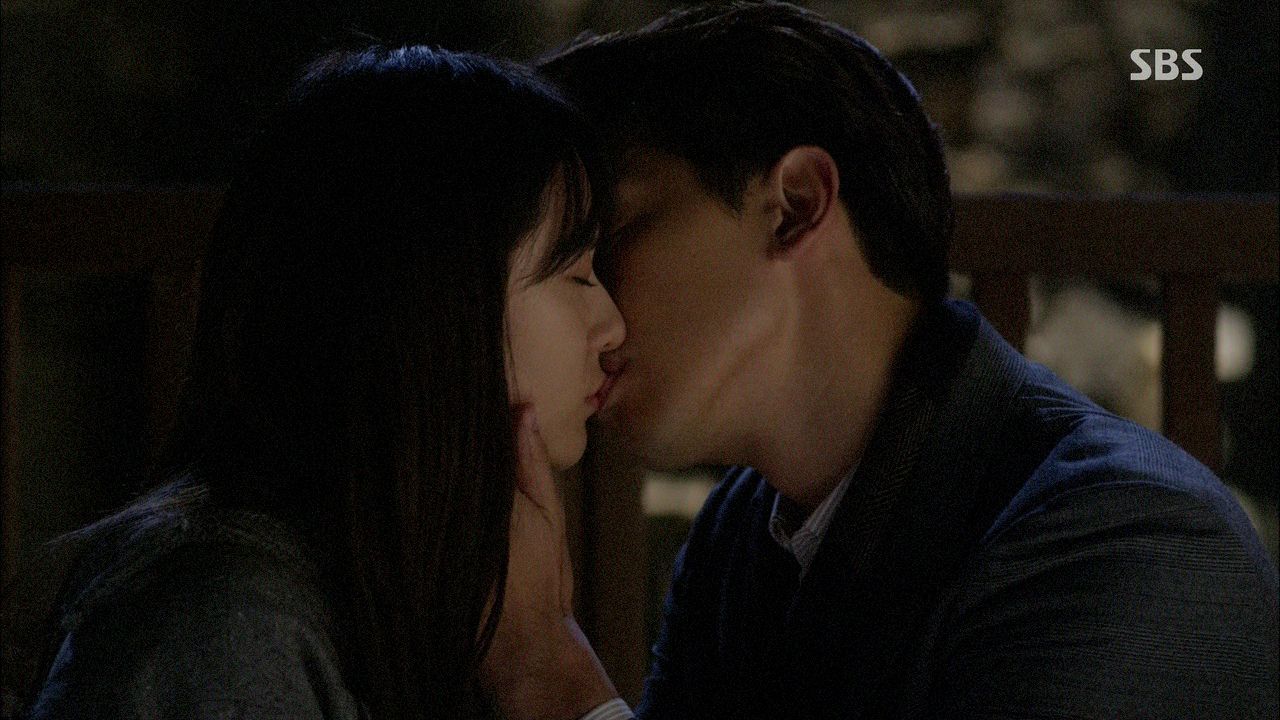 I thoroughly enjoyed most of this episode aside from the incessant randomness of Hyun Wook's dad and his stepmother's marital woes plus her weird interactions with Director Kang. Hyun Wook's dad has the oddest K-drama father-son fights with him, I don't know what exactly he wants from Hyun Wook or what his deal is. Same thing goes for Jae Young who appears to exist in this drama solely to show up for a few minutes an episode and be a complete jackass. Doesn't he have his own agency to run? Why does he have the time or inclination to make everything he does pointedly aimed at bringing Hyun Wook down? What is he, eight? So far Hae Yoon hasn't turned evil yet but her digging in the trenches about winning Hyun Wook's heart is bordering on delusional.
It's even funny that everyone around Hyun Wook tries to push them together and he's forever not interested. At least Hyun Wook is doing a lot more real work at the agency between orchestrating Shi Woo's solo debut to finding ways to help out Se Na's budding songwriting career. If he's her daddy long legs in the professional setting, then she's his saving grace in the personal realm in how she's really kick starting his life. He went in wanting to assuage his guilt but in the process he's becoming more and more the old Hyun Wook with an interest in songwriting and a cheery disposition again. This coupling is one of the strongest I've seen in terms of being totally emotionally healthy and mentally challenging towards each other.
Click here to watch My Lovely Girl.