I'll confess Han Ji Min's name was not high on my personal list for Hyun Bin's leading lady in the upcoming high profile SBS drama Hyde, Jekyll, and I, but at the end of the day if she's cast then I'm cool with it. The morning in Korea is starting off with hot headline news on A-list actress Han Ji Min in talks to reunite with Hyun Bin for the upcoming split personality rom-com. I swear that just sounds all sorts of wrong to have split personality anywhere near rom or com but if Noh Hee Kyung can elicit laughter and wring tears out of me in the mental health drama It's Okay, It's Love then I supposed K-dramas are starting to pair up disparate elements and potentially making it work.
Han Ji Min and Hyun Bin worked together on his last movie the sageuk thriller The Fatal Encounter (The King's Wrath), but they played political adversaries rather than romantic interests. He was the King and she was his power hungry scheming step-momma Dowager Queen. I've enjoyed certain Han Ji Min dramas in the past such as Resurrection and Rooftop Prince, while others fell flat for me like Capital Scandal, Cain and Abel, and Padam Padam. She does have an enviable laundry list of leading men and if she confirms this drama then her streak will continue because Binnie is as hot as commodity as it gets in the K-acting world.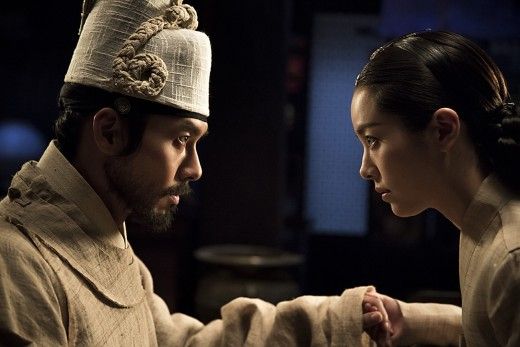 Despite being okay with it if she confirms, since I don't hate her and sometimes she can be quite charming, I'm not sure her and Binnie are a particularly great fit as bickering romantic leads. I'm probably in the minority (though the majority among my K-drama friends) in finding the normally chemistry-laden Ha Ji Won mostly not in sync with Binnie in Secret Garden and whatever chemistry they had didn't work for me.
Han Ji Min is giving me premonitions of Ha Ji Won's pairing with Binnie and maybe it's their similar petite and strong-willed personas that lends to the feeling of deja vu. That, and also Binnie playing a man suffering from mental illness which is what his character Kim Joo Won in SG dealt with after a fateful elevator accident. Hopefully the casting will be confirmed soon so I can start tentatively warming myself up to their coupling.