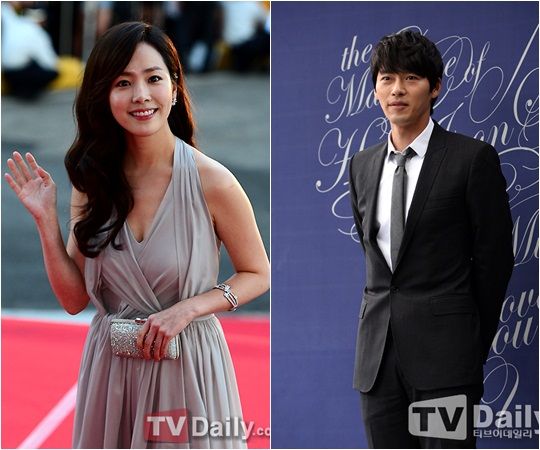 SBS is sure moving fast but who could blame them when so much is at stake in crafting a buzzworthy upcoming drama. The television ratings are abysmal these days even taking into account streaming viewer loss, all the networks desperately need a prime time hit and a few of the upcoming dramas have a shot at winning the viewers over including Hyde, Jekyll, and I. The two leads are confirmed to be Hyun Bin and Han Ji Min, reuniting after working on the sageuk movie The Fatal Encounter (The King's Wrath), with both signing on the dotted line quite quickly.
Either the script is fantastic or they are just happy to work together again. The drama will be premiering after Pinocchio starring Lee Jong Seok and Park Shin Hye, with an airdate in early January pitting it against Kill Me, Heal Me on MBC and over at KBS it will be second half of The King's Face and the first half of Unkind Woman. Unless Kill Me, Heal Me casts my baby Yoo Seung Ho (at which point all bets are off), then I know which drama out of the pack I'll be watching come early January. Directing will be the PD of Yawang while the screenwriter was one half of the writing duo behind Cheongdamdong Alice.

Hyun Bin plays the president of the amusement park Wonderland, and is himself a third generation chaebol. His name is tentatively Gu So Jin and his dominant personality doesn't drink or gamble, doesn't like to drive or go outside, doesn't need love and doesn't want marriage. Because of a major trauma in his childhood left him with a severe personality schism whereby he has another personality inside of him that is warm and sweet, the exact opposite of his usual demeanor.
The rom-com is about how he meets the bright and cheerful heroine who falls in love with both sides of his personality and has a love triangle with basically one guy. LOL, I wonder if she'll think he's a pair of twins and agonize over falling for two different twins only to realize later it's the same guy with two personalities. At least she's not his treating psychiatrist, man that Kill Me, Heal Me is already so shaky with the medical ethics and also way behind in cast after the big Binnie kerfluffle two weeks ago.