This is a worth reading commentary from a veteran Korean television critic on the recent batch of idols acting in K-dramas. Published in entertainment news MBN, the critic rated the performances from the August-September dramas where veteran to newbie idol-actors were given roles of varying prominence. To now one's surprise, and I'll even argue there can be no disagreement here, Eric's performance as the male lead in Discovery of Romance was a tour de force of acting as good if not better than an professionally trained actor could have delivered. The critic wrote he's no longer Shinhwa's Eric, he's now also Moon Jung Hyuk the actor.
Coming in second was the surprise of the summer for me in Do Kyung Soo's memorable debut in It's Okay, It's Love. Going by his idol stage name of D.O. when he's performing with EXO, whether it was the right role or he simply is a natural, D.O. was fantastic in a supporting role in IOIL and worthy to grace the screen surrounded by a phenomenal cast. Rounding out the top three is a new fave of mine in Park Hyung Sik and his first main role in the weekend drama What's With the Family playing the central family maknae brother. He wasn't bad in Heirs but he was also unmemorable and got lost in the huge cast. Given the right role and with a crackling costar, Park Hyung Sik proves that he has an acting career ahead regardless of whether he stays in idol group ZE:A.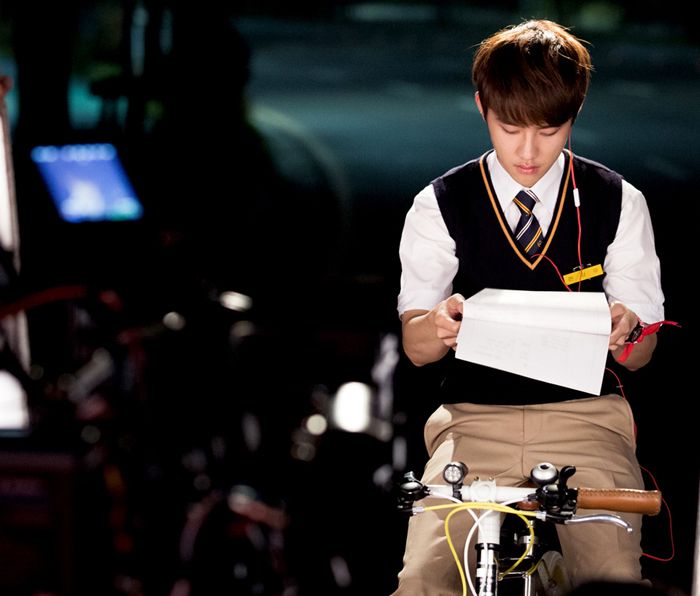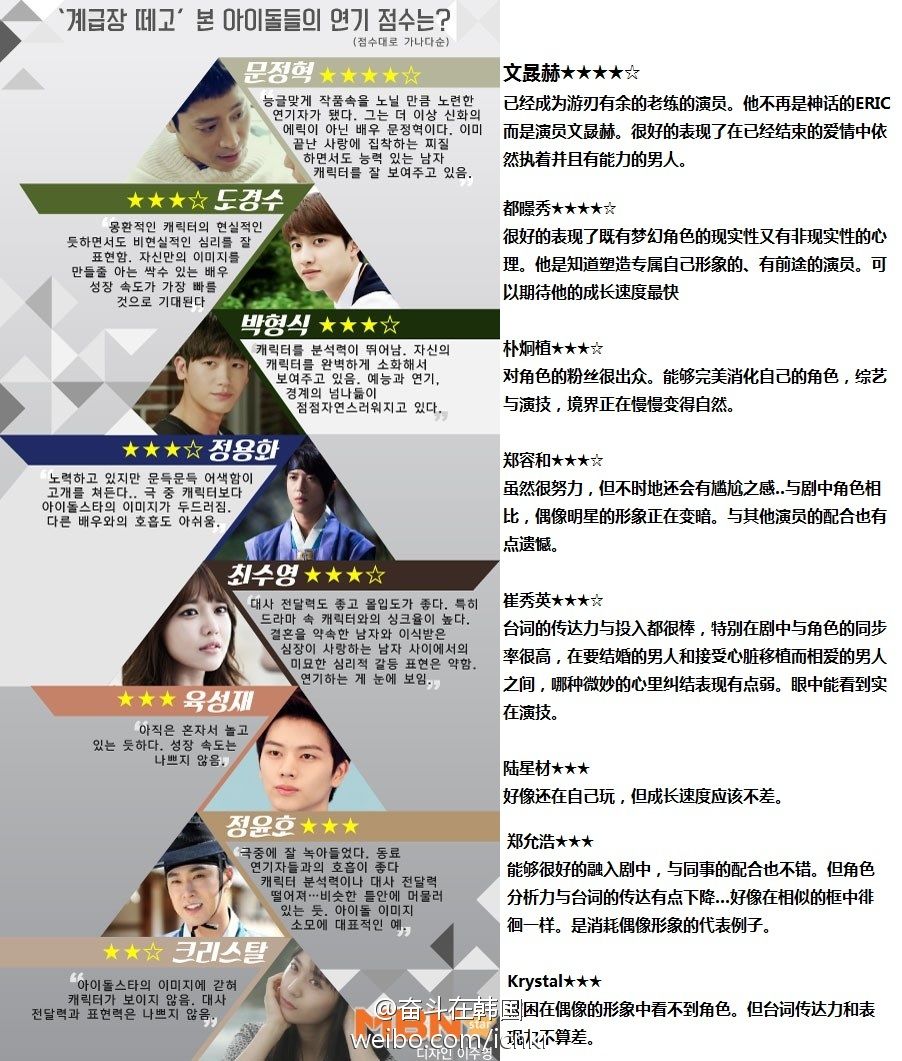 I'm in full concurrence with one-two-three rankings above, but for folks curious rounding out the rest of the list comes CN Blue's Jung Yong Hwa in Three Musketeers, Sooyoung of SNSD headlining My Spring Days, Yook Sang Jae from BtoB as one of the brothers in Plus Nine Boys, the actually improved Yunho in Records of a Night Watchman, and coming in dead last is My Lovely Girl's resident lovely but not yet a very good actress Krystal from f(x).