The award circus of the absurd involving Kim Soo Hyun that has been going on all year adds another notch to it last week. Kim Soo Hyun was just awarded the Best Actor in Asia award at the Tokyo Drama Awards, a subsidiary event to the ongoing Tokyo International Film Festival and its related film awards. The Tokyo Drama Awards is just one of the handful of television awards for Japanese dramas that take place every year, and occasionally includes foreign offerings.
What makes this year different is the newly created Best Actor in Asia award for Kim Soo Hyun, and along with his personal win the drama You From Another Star took home Best Foreign Drama. His personal appearance to accept the award shows that he still takes the accolades seriously and in his acceptance speech he thanked fans for enjoying his performance as Do Min Joon in YFAS. I don't fault him for the unending receipt of award after award though, if award bodies want to throw statuettes at him it's not like he can say enough is enough.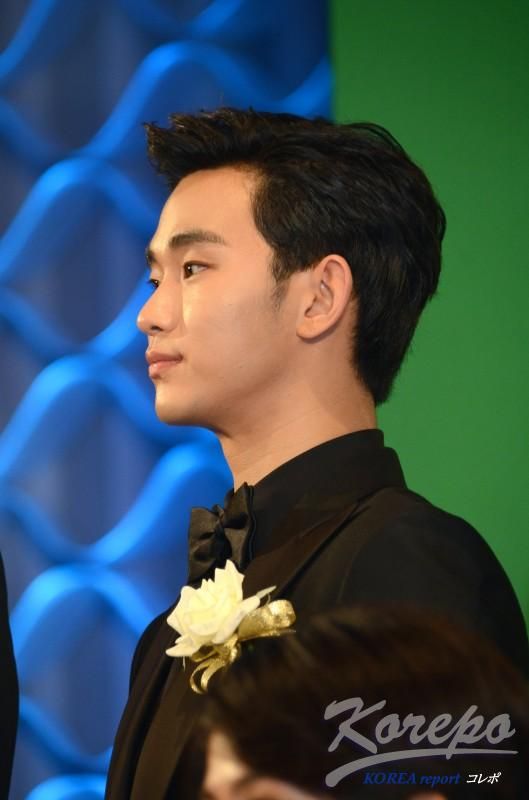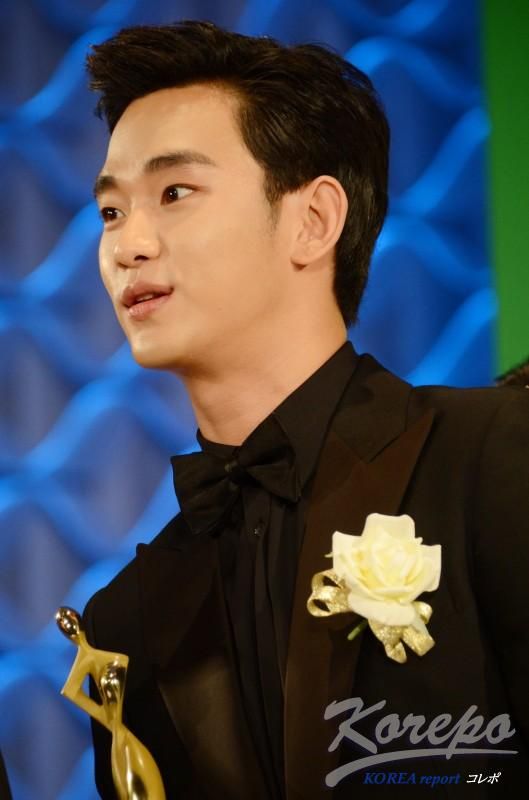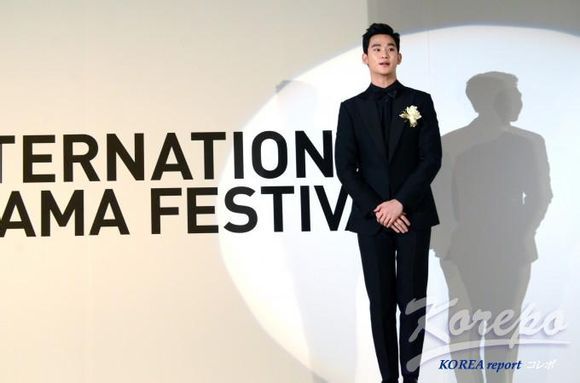 Kim Soo Hyun poses with all the Japanese acting winners at this years Tokyo Drama Awards, and my eagle eye spots Sakai Masato who won for Hanzawa Naoki while Ishihara Satomi is wearing a plaid dress being awarded for her turn in Shitsuren Chocolatier. I know YFAS is extremely popular but I always felt the popularity was more for Jeon Ji Hyun's scene stealing turn as Chun Song Yi.
Sure Kim Soo Hyun's popuarity also shot up and he definitely has his share of fans who loved his turn as Do Min Joon, but there were also a fair share of disappointed viewers who felt his performance was alternatively stiff and over-baked. I just wish if he was this popular it would be for a performance that was truly deserving IMO. Feel free to disagree but Kim Soo Hyun hasn't been as raw and real in acting ever since Dream High.