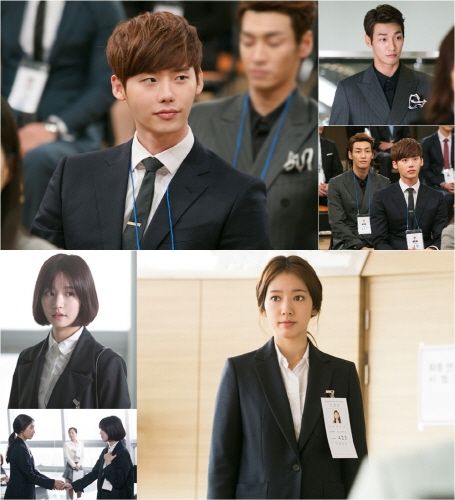 Another reason I'm so happy Pinocchio is off to a promising start is to have another potential crack drama to rev up the joint. I love the feeling of loving a drama, all anticipation over new stills and translating written previews, the very essence of a drama fan being able to actually fangirl. It might not last but I still eagerly welcome the addiction for as long as a drama stays good. The written preview is out to join the video preview for episode 3, confirming that the high school portion was as judicious in length as needed and onward the lead characters hurtle towards adulthood and the harsh light of the real world, aka Seoul.
In the just released new drama stills, the second leads played by Kim Young Kwang and Lee Yoo Bi make their entrances in the drama, and is it just me or does Kim Young Kwang give off shades of Kim Woo Bin and his visual aura of Young Do in Heirs? Perhaps the resemblance is heightened by seeing him around Park Shin Hye. The two leads are already exhibiting very solid chemistry even without straight up romance yet, I'm really fingers-crossed that their adult characters ratchet everything up another notch. I'm not worried on Lee Jong Seok's end since he's already shooting woobie longing at In Ha every chance he gets, I'm looking forward to see In Ha's growing realization of how she really feels about Dal Po.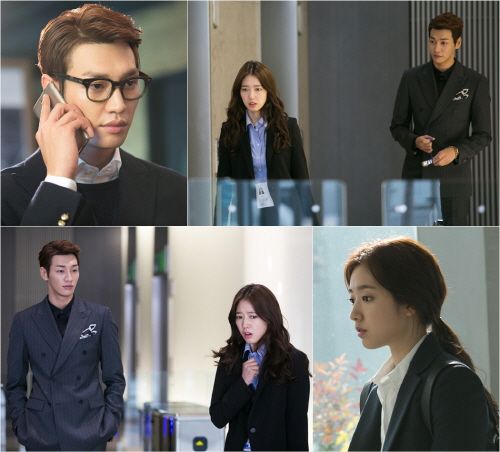 Written preview for episode 3:
Eight years later, In Ha's entire family has left their island hometown and resides in Seoul. In Ha is determined to become a network reporter and after graduating college she takes the reporter interview exam but fails to pass three years in a row due to her Pinocchio syndrome. Finally she barely squeaks in and lands a job at MSC network where her mom works. In Ha is filled with excitement to see the mom she hasn't seen in thirteen years. On the other hand, Dal Po drives a taxi to earn a living and feels anxiety and concern when he sees how full of hope and anticipation In Ha towards her mother.
Preview for episode 3: