The upcoming tvN drama Heart to Heart is going to have huge shoes to follow coming right after the highly rated and critically well-received Misaeng airing on Fri-Sat nights. At least the drama has finished casting the main leads and it's a mixed bag for sure. Choi Kang Hee has been signed on since the project was first announced but for awhile the production was trying to land Lee Dong Gun as the leading man. Ultimately he passed and in stepped Chun Jung Myung to once again try out a noona-dongsaeng romance with the older Choi Kang Hee.
I've only ever like Choi Kang Hee in Protect the Boss but there's still enough goodwill there to give this drama a shot since I really enjoyed the directing style of the Coffee Prince PD who is helming this drama. Chun Jung Myung also has a knack for romancing noonas such as Go Hyun Jung in What's Up Fox? and Lee Yo Won in Fashion 70's. Rounding out the main four is Sohee formerly of Wonder Girls and Lee Jae Yoon, neither of which excite me but does make for an unusual combination outside of all the familiar faces. The drama heads into production soon with a January 2015 premiere date.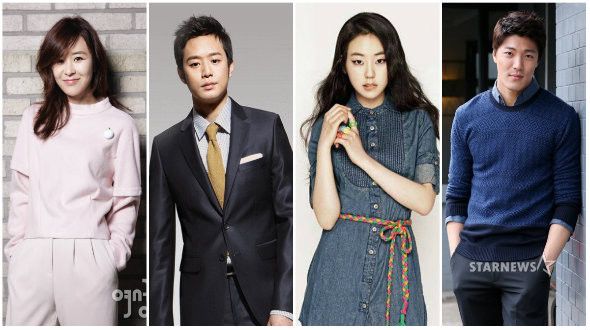 Heart to Heart is set in the psychiatry ward of a hospital, though this time there is no multiple personality/schizophrenia going on. Choi Kang Hee plays a woman suffering from a blushing disorder so she disguises herself as a grandma. PIE's character plays a pychiatrist and is dealing with the trauma of losing an older brother while Sohee doesn't play a secondary love interest but is instead his younger sister with her own love line. Lee Jae Yoon plays the typical second male lead with a long standing crush on the leading lady, and even funnier is that his character is a manly detective which is now starting to become typecasting if you ask me since that's his most memorable role to date in Heartless City.