It's hard enough getting to the top of the entertainment food ladder in one category much less two, it's way harder to stay put and consistently put out projects that the fans scoop up. Rainie Yang crossed the decade mark on her dual acting-singer career a few years ago at the height of her fame and has since then stayed comfortably in the limelight without excess adulation or disappointments. She's in that sweet spot where even the general Taiwanese public likes her well enough plus she's got a very strong dedicated fanbase.
A career's longevity really hinges on winning the general public's goodwill more than just a niche fandom. Her one acting project this year was in a C-drama that totally was not my thing so I can't even comment on whether it's worth watching or if her acting was good in it. Her music career is arguably more popular nowadays and I've grown to really love her song selection and improved singing skills. She's releasing a new album this month that's poised to be a big hit and for the album cover she went to NYC for a photoshoot that captures her daredevil-crossed-with-couture personality.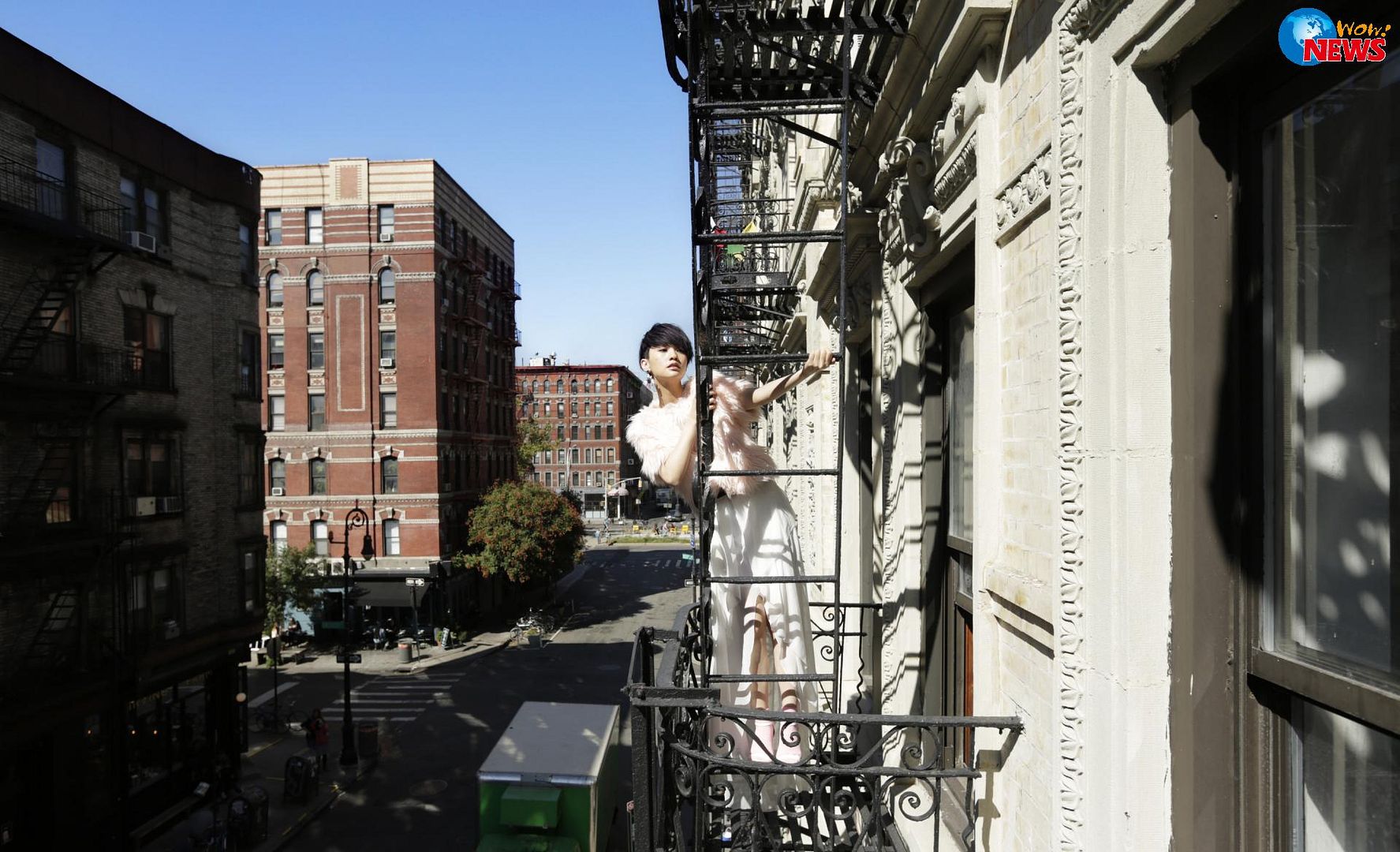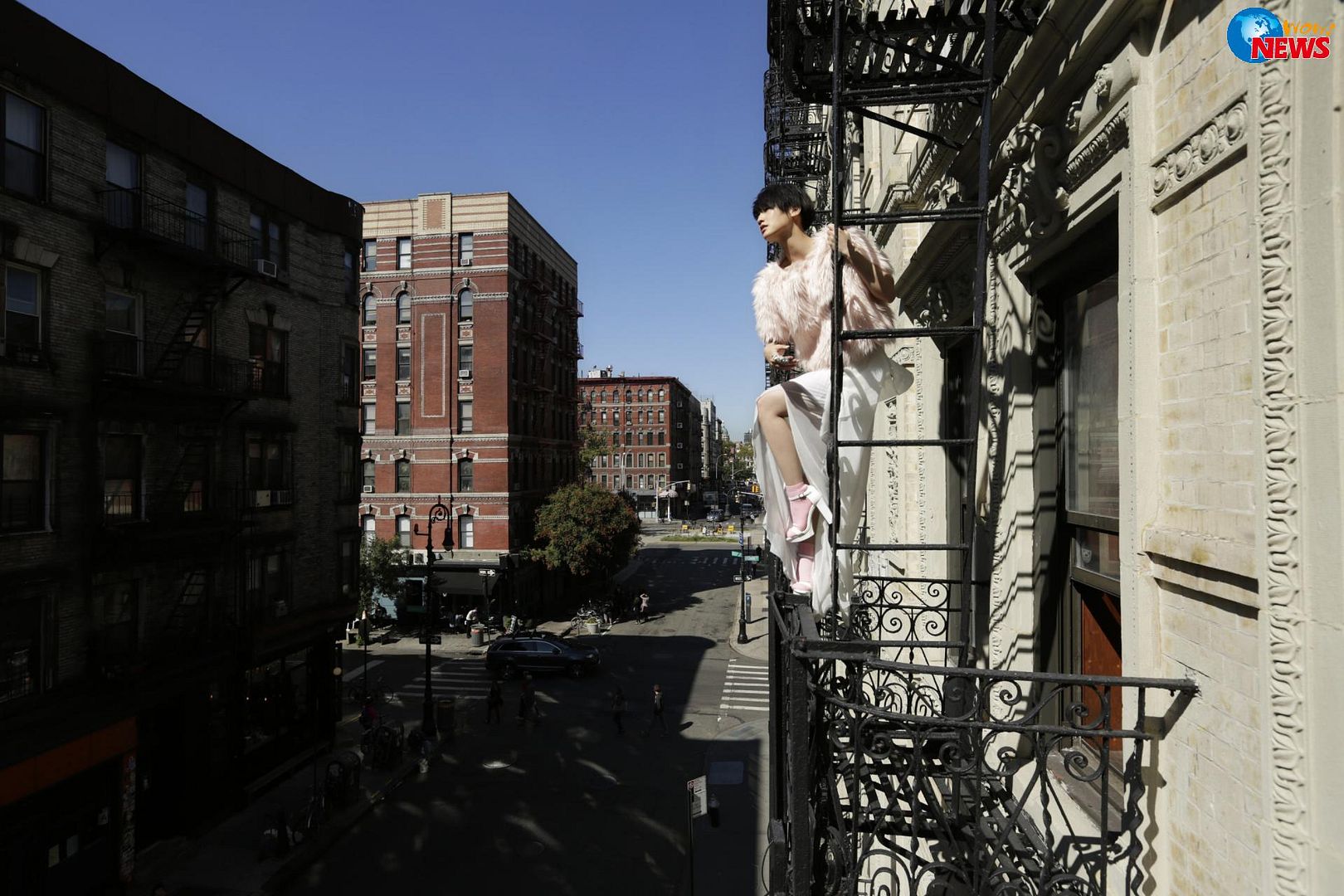 Apparently Rainie did the shoot without any wires or nets, so she was standing on a rickety fire escape in 10 inch platform heels posing with zero safety precautions. No wonder she freaked out the apartment owner!