We Got Married feels like its been around forever but every so often the old faithful show gets some much needed buzz with the lucky break of casting an extraordinarily compatible onscreen couple. It's still all acting but gosh darn it whatever is going on just feels natural so the audience can't get enough of it. Such is the case with the newly minted WGM couple of actor-model Song Jae Rim and actress Kim So Eun. She couldn't have picked a better time for WGM since she is currently starring in a well-received cable drama Liar's Game.
Striking while the iron is hot is the way to keep the buzz going and by all accounts her chemistry with Song Jae Rim might even give the SoEul (her and Kim Bum from Boys Before Flowers) shippers a run for their money. Allure Korea is smartly harnessing this new couple's chemistry for a couples spread that is pretty hot but a tad derivative considering it has the exact same visual feel as two other couples shoots this year alone: Yoo Ah In and Kim Hee Ae's Vogue Korea spread for Secret Love Affair and the Singles photo shoot for Kim Ji Hoon and Oh Yeon Soo.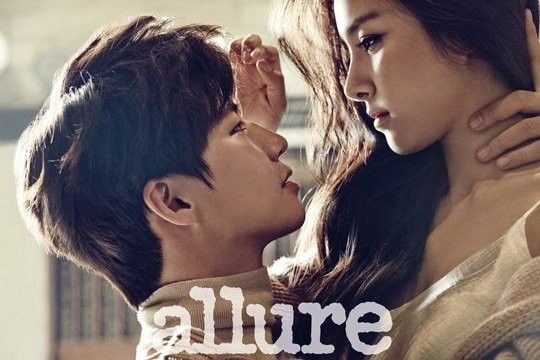 Song Jae Rim does nothing for me but at the same time he doesn't annoy me either so I usually see him as pleasant background eye candy. I am glad he seems more animated and alive in WGM than acting in dramas. If folks are watching them on WGM feel free to share what makes them so fantastic onscreen playing a fake married couple.