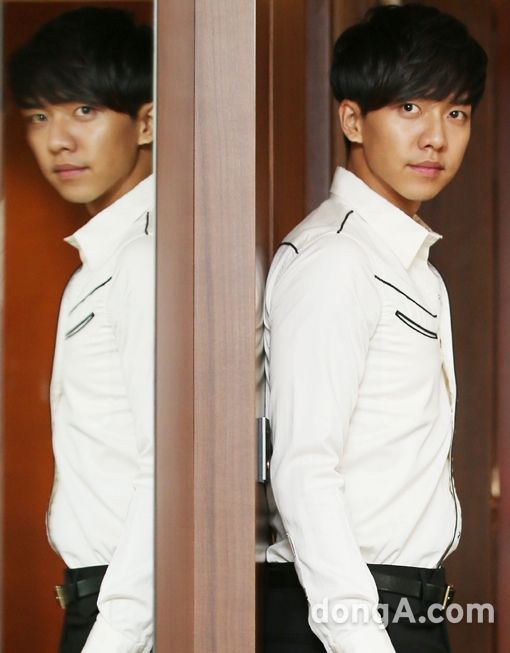 Way for MBC to keep up the epic fail when it comes to casting Kill Me Heal Me. First there was the whole Hyun Bin brouhaha, then the drama lines up Lee Seung Gi but gives him a newbie leading lady Lim Ji Yeon who was somnolent-inducing in her first acting role wrapped in limited onscreen charisma, and finally the whole thing turned into a bona fida disaster with the news today that both Lee Seung Gi and Lim Ji Yeon were declining the drama. Now I'm just really really embarrassed for MBC.
Both Lee Seung Gi and Lim Ji Yeon gave the same reason for turning down the drama, the forever innocuous sounding "scheduling conflict." He has promotions for his upcoming movie Today's Love while she's currently filming a movie – to which I say bullshit since those very circumstances didn't just appear this week and have been on their respective schedules since the roles were offered to them. I don't blame anyone involved for selling that excuse but it doesn't obfuscate all the glaring signs that this drama may be too ambitious for any male lead to accept.
I don't mind that Lee Seung Gi ended up declining the drama, I like him and I don't like Lim Ji Yeon and the chance that he doesn't get her as a leading lady is fine by me. I'm surprised Lim Ji Yeon also dropped it since it's not everyday that an actress with one movie on her entire film resume gets a leading lady role for a prime time drama, bypassing the usual daily drama, weekend drama, second lead route. Obsessed didn't even do well at the box office whether in Korea or overseas so it's not like she's suddenly got crazy exposure, like what happened to Lee Jun Ki after The King and the Clown became the biggest movie of the year in awards and pan Asia box office nearly a decade ago.
Now I'm genuinely concerned for the rest of the cast of KMHM, namely Park Seo Joon and Kim Yoo Ri. Add to that the future male and female leads, I'm not sure this drama can overcome such a deep hole it's fallen into with the speculations that there is something wrong that sends all the prospective male leads fleeing. Over at KBS, the production of Blood must be having a good laugh since it's no longer the only drama that's entertained two potential male leads in Yoo Yeon Seok and Jung Il Woo, only to have them decline, before settling on newbie Ahn Jae Hyun. I wonder if KMHM will go the Blood route and just elevate a totally untried supporting male lead to headlining role? I sure hope MBC does not beg and wheedle the leaving the army in two days Yoo Seung Ho to purty please help. They already asked that of him for Missing You and that was one torture enough for me.