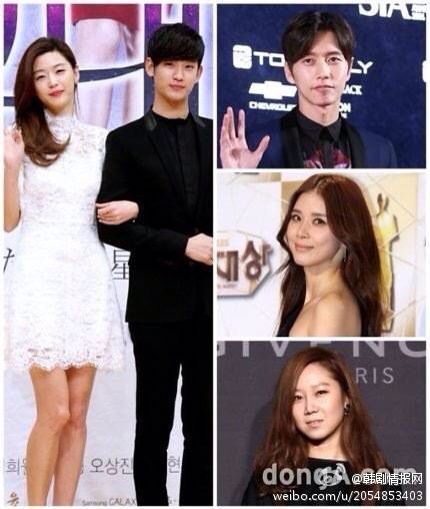 This latest news about the upcoming year end drama awards doesn't surprise me but I am still disappointed. While the awards don't validate what I think is good acting, I've enjoyed the year end drama awards for the parade of stars and the fashion. Hearing that what was to be the most star-studded banquet over at SBS will likely get a whole lot less blingy makes me sad because for so long at least that was delivered. A bunch of reps for top actors and actresses that did an SBS drama this year have indicated their clients may not be attending the year end drama awards. Ergo, don't expect an award headed their way.
You From Another Star may not be represented at all (shocking) as the agencies for both Jeon Ji Hyun and Kim Soo Hyun expressed that their clients have very busy schedules at year end. Same goes for Park Hae Jin, who did double duty on YFAS and Dr. Stranger, as he's got Chinese drama filming lined up. Lee Bo Young, who won the Daesang last year, likely won't attend for God's Gift: 14 Days since she's pregnant (and the drama did poor ratings). And finally, Gong Hyo Jin's agent thinks his client won't be able to attend for It's Okay, It's Love since she's currently performing on stage with the run through year end.
I'm actually really perturbed that YFAS is basically getting shafted from any awards recognition all due to it's airing time slot. It aired four episodes in 2013 so didn't get included at the 2013 year end awards, while airing the majority sixteen episodes in 2014. Sure I don't like the drama very much but something with such broad appeal both domestically and internationally clearly deserves recognition, especially from its broadcast network SBS at the year end awards which serve as thank you gifts anyways.
I firmly believe that if Jeon Ji Hyun and Kim Soo Hyun attended the awards then YFAS would sweep all the major categories and once again I wouldn't have a problem with it. It was the drama that made SBS's year in terms of buzz and money raked in. Why shouldn't it get awards from its own network? Sure if the awards were actually based on "acting" then YFAS shouldn't do as well, but it's never based on acting so give it to the drama that delivered the moolah! Oh well, this blip will be forgotten swiftly I'm sure.
With both Jeon Ji Hyun (who I expected to skip) and Kim Soo Hyun (who I thought would attend) likely missing the year end awards, that means the Daesang is basically in the bag for Jo In Sung for IOIL. So much agree here it's not even funny. Even if the YFAS leads attended I still believe Jo In Sung's performance as a schizophrenic writer was heads and tails above anyone else's performance from SBS this year. A close second would actually be Jo Seung Woo for God's Gift: 14 Days but he's already won a Daesang from MBC the year before for Horse Doctor so the man is in no need of recognition for his excellence.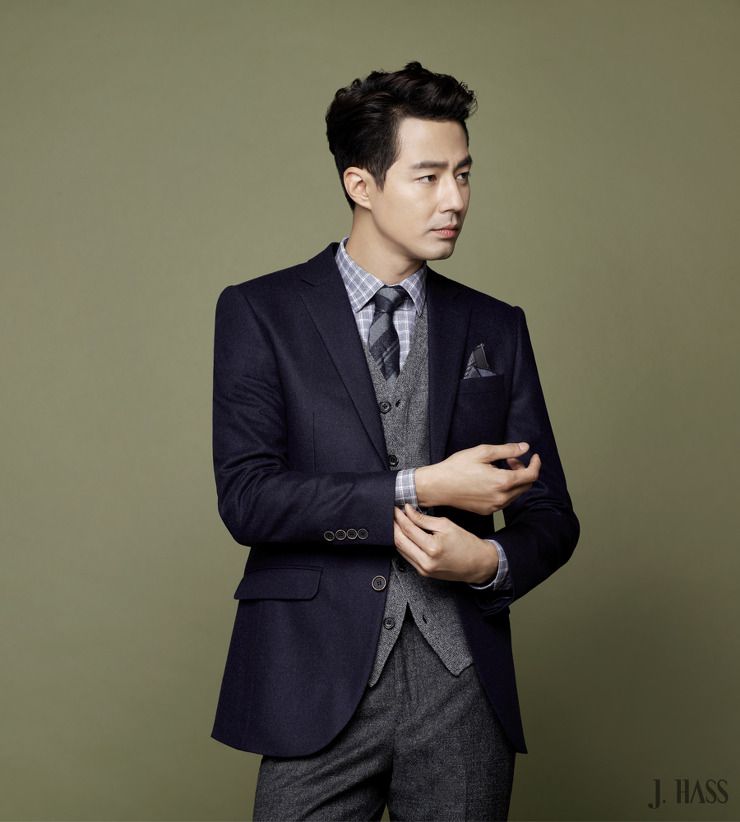 I'm now wondering what Jo In Sung will wear for the banquet, LOL. Please pick the most dapper tux possible and just dazzle with the attitude. We'll see in three weeks how the SBS drama awards night shakes out.