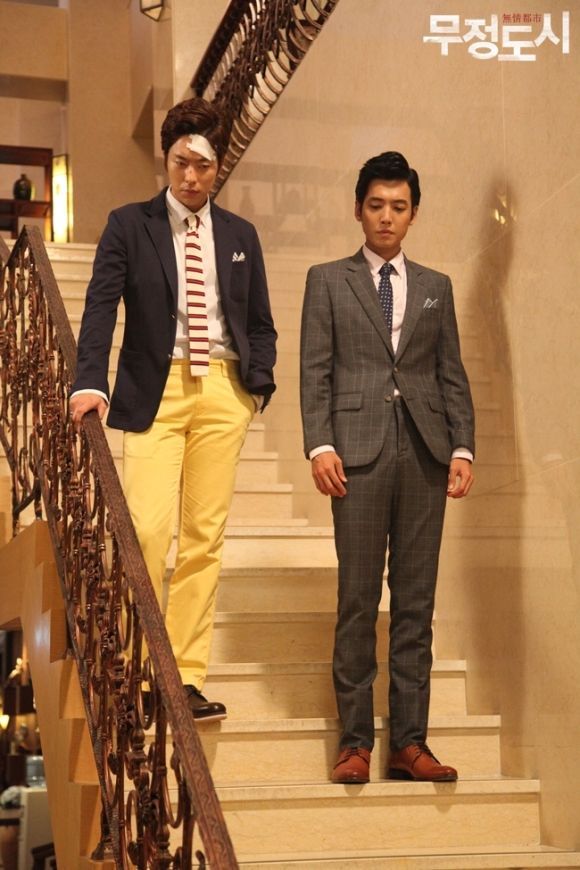 While it might seem like every K-drama wants to shove romance in even if it's not romance-based, sometimes the love aspect ends up delivering in spades not necessarily in the male lead-female lead department. The Cruel City (Heartless City) bromance of Jung Kyung Ho as Jung Shi Hyun (aka The Doctor's Son Baksa Adeul) and Yoon Hyun Min as his number one right hand man Kim Hyun Soo was the stuff of perfection.
The boys had chemistry galore and their characters were fascinating individually and mesmerizing together battling the forces of baddies from all sides. The drama gods must love them too, or better said that cable network jTBC loves them, as the two will be reuniting in the upcoming jTBC drama Falling into Innocence. This time they play romantic rivals vying for the hand of Kim So Yeon, who is definitely woman enough to handle both guys with deftly with room left to be her usual cool onscreen self.
Falling into Innocence will be directed by the PD who did Big Man, My Fair Lady, and Flowers for My Life. Writing is a newbie screenwriter Yoo Hee Kyung. It's basically My Spring Days/Summer Scent but with the male lead getting the heart transplant cellular love awakening. Jung Kyung Ho plays a heartless corporate trader who learns to love after a heart transplant and Kim So Yeon is his secretary that's always loved him. He then learns how to love with her by his side.