This is such an unfortunate tragedy I have nothing to say really other than give my deepest condolences and provide a straight news update. In the early afternoon on Saturday December 13th, the warehouse filming set of the jTBC sageuk Maids erupted in a fast moving fire. Most of the cast and crew were not filming as it happened to be lunch time so the majority of the production was off set dining. The blaze was one of those five-alarm fires that burned fast and hot, needing 12 fire trucks and nearly 30 firefighters to extinguish.
The production quickly did a role call to make sure the entire crew was accounted for and the lone female production member who was found not accounted for ended up perishing in the fire. The network has cancelled the second episode airing of Maids scheduled for that Saturday night and the fate of the drama remains unclear as the network is focusing all its attention on the crew member who lost her life rather than the broadcast situation. I wasn't watching this drama but feel so heartbroken for such a devastating situation for all involved.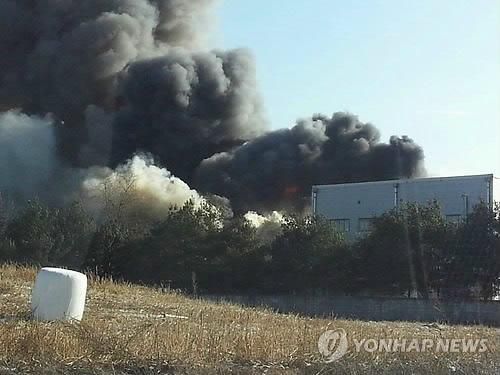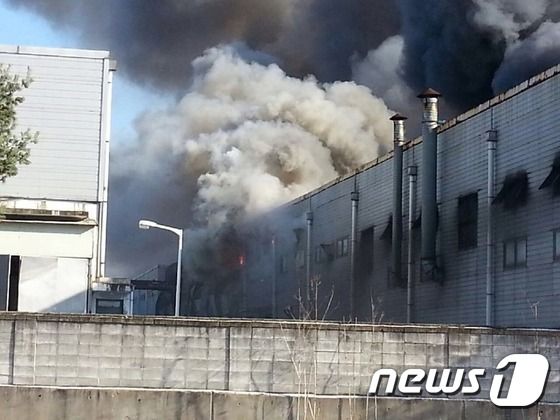 The pictures taken of the blaze and the aftermath show just how devastating it was. Investigation is now underway to determine the cause, but regardless of whether it was due to negligence in either construction or use of the space, or worse yet intentional arson, the reason won't be much consolation to the production member who lost her life and her family and friends. Nor will it help the future of this drama which impacts the financial security of many of the people who toiled behind the scenes to bring it to screen, getting paid a comparative pittance compared to the stars but doing all the heavy lifting.