I'm usually a few months behind on following up with Asian movies that I'm anticipating. I'm too lazy to schlep to the theaters that play foreign films and a few months wait is never too taxing when there are other dramas and movies to watch. This past summer saw the second and third Rurouni Kenshin movies premiere in Japan, titled Kyoto Inferno and The Legend Ends respectively. Kyoto Inferno has just dropped on DVD and holy is it good. Got all my Kenshin love juices burbling again, and it's good that the DVD for The Legend Ends arrives next month in January 2015 so I don't have to wait too long as Kyoto Inferno ends on a major cliffhanger.
These two movies deal with the second arc in the manga, the Kyoto or Shishio arc since most of the action moves from Tokyo to Kyoto and the main villain is Kenshin's swordsman equal the badly burned psycho Shishio. The casting remains spot on and even Takei Emi is less bland the second time around playing Kaoru. But nothing beats watchiong Sato Takeru continue perfectly capturing every detail of Kenshin, and boy does the boy look marvelous from every screenshot and angle. Check out all the goodies for The Legend Ends below and then go scour the web to watch Kyoto Inferno. Be ready for a major star guest appearance that the end that made me cheer and clap like a trained seal.
Man, my attempt to be coy about the major star guest appearance is totally scuttled by the movie poster for The Legend Ends. Yes, that is indeed Fukuyama Masaharu and he'll be playing Kenshin's sensei (swordsman teacher) in the third movie. Holy yeah!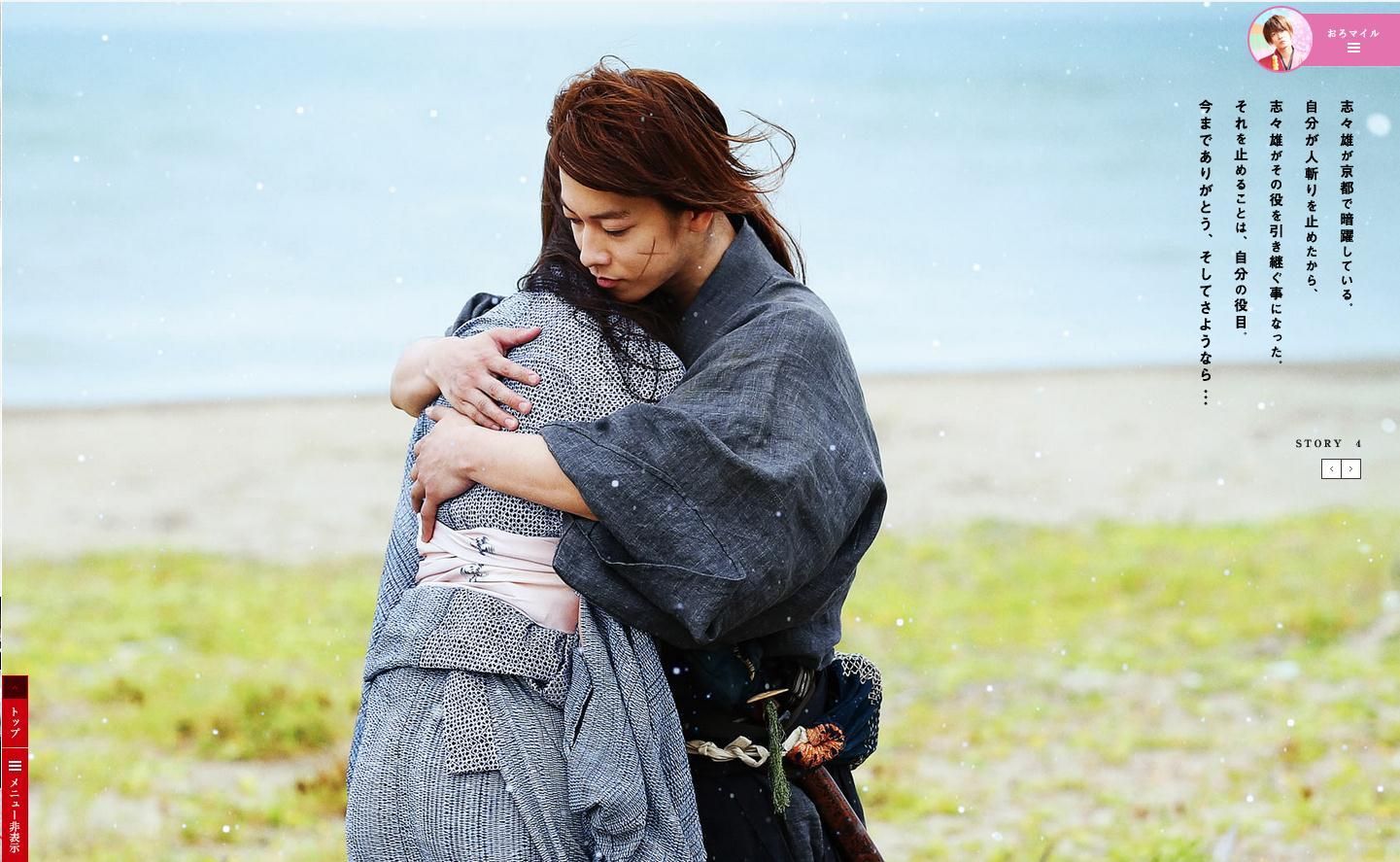 Rurouni Kenshin: The Legend Ends Trailer (English sub):