For awhile it was looking like the upcoming SBS Wed-Thurs drama Hyde, Jekyll, Me would win the time slot competition over fellow multiple personality rival Kill Me Heal Me over on MBC. That drama was looking like a possible DOA what with not being able to lock down a main cast much less start filming. Winning by default isn't bad but not exactly a resounding validation that Hyun Bin's post-military comeback drama choice was the right pick. With KMHM racing to play catch up with leads Ji Sung and Hwang Jung Eum on board, suddenly it looks like a race again.
I have to give the early round to the first promo picks from KMHM which play up the comedy and crazy angle, whereas the first still from Hyde, Jekyll, Me leave much room for improvement. Hyun Bin's hair is crazy bad, the slicked back flat top accentuates his small head and gives him an unfortunately receding hairline illusion. Why couldn't the two leads have kept their normal day hair? Han Ji Min does rock her auburn long locks and the sight of the two together is pretty darn cute at the end of the day.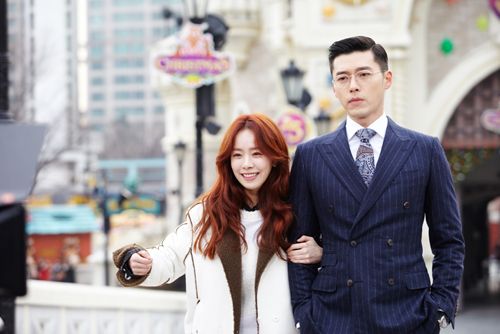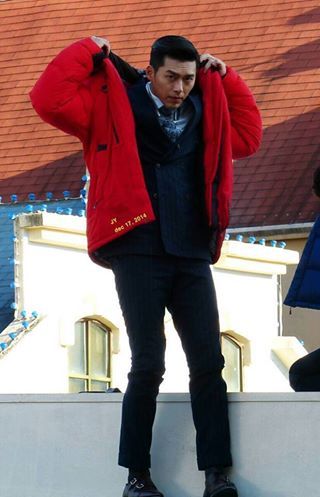 A late addition to the cast is idol group Girl's Day's Hyeri playing a girl with a major crush on Hyun Bin's chaebol amusement park president with split personality.