SETTV trotted out a splashy round up of leading men for its second half 2014 TW-drama line up and no one had a clue which drama would end up the ratings or quality winner. Months later and the verdict is a resounding win for George Hu and I couldn't agree more. He had the arguably less prestigious daily drama slot with Love Cheque Charge, while Lin Yo Wei headlined the Sunday night drama Say Yes Again I Do while the network doubled the leading men with Chris Wang and Lego Lee for Friday night's Aim High. In the end the viewers, myself included, overwhelmingly enjoyed LCC the most. I've been pimped out LCC here and there when I can but I'm not sure if any English subbing group ever picked it up.
Leading lady Yuan Ai Fei takes a while to settle down, and does have an irritating tendency to gape from time to time, but her acting improved by leaps and bounds and the lead chemistry was phenomenal. Even better was both leads playing really wonderful characters and second male lead Kun Da's role actually being just as touching and meaningful. George's character of He Bu Fan was also my absolute favorite of all the leading me he's ever played, with all the handsome smart visuals paired with a witty and sarcastic low key personality. Which is why it's such a contrast to see the real George being so derpy, as evidenced by the video below making the TW-ent rounds of George attempting a back flip. It's one of the funniest things I've watched all month.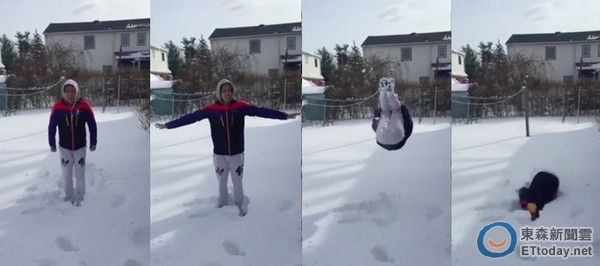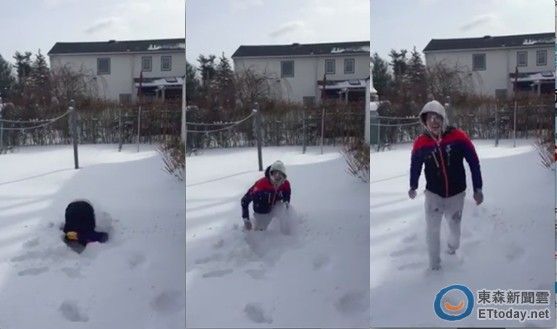 George was back in NY with his family over the holidays and the thick snowfall in his backyard was the perfect place, so he thought, to demonstrate to his family his newly learned back flip trick. George is skilled in martial arts but the back flip was one move he never mastered and actually had a fear of since he can't see where he's going. He recently made the effort to train and learn it for a television show performance on stage, hence his desire to show it off to the family in person. He picked the snow just in case he had a bad landing, and the end result is being described by the netizens as "dog eats snow". LOLOLOL, I've watched the last 3 seconds on continuously loop while staring on the split screen pictures of George being so cool dashing as Bu Fan in LCC.
George Hu's derpiest home video "Back Flip in the Snow":