The late spring and early summer K-drama line up is slowly taking shape. First came confirmation that KBS was slotting in the bipolar medical drama Dr. Frankenstein for June, coming late to the split personality bandwagon but who knows if the audience has room for one more after a short break. Now MBC is doing a big one-two punch for the middle of the year – the network is doing a Hong sisters drama in May, reuniting the screenwriting duo with their last MBC drama PD from Best Love, and after that the network will broadcast the in-development sageuk vampire drama Scholar Who Walks the Night in July.
In talk for the leading man of Scholar remains Park Hae Jin but the drama is being produced by KeyEast so if Park Hae Jin passes then expect a male actor from the company. I think it's highly unlikely to be Kim Soo Hyun but one never knows, he might be getting tired of filming CFs and want to act again. I didn't write about the Hong sisters drama land return a few weeks ago since the news didn't come with any details about what drama they are cooking up but now's a good time for my two cents. I have a love-hate relationship with them but the affection remains much stronger than the annoyance so hopefully their next drama is both creative and solidly executed. I can't deal with any Big mental meltdown.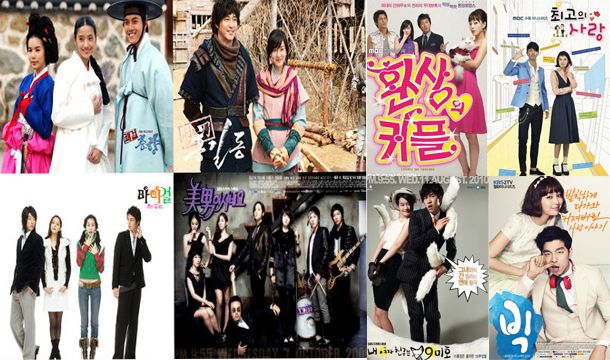 The Hong sisters in this case refers to the duo behind Delightful Girl Choon Hyang, My Girlfriend is a Gumiho, Hong Gil Dong, Fantasy Couple, You're Beautiful, My Girl, Best Love, and Big. Their most recent drama was The Master's Sun in 2013.
Scholar has quite the big name production talent behind it – adapting the screenplay from the manhwa is the screenwriter of Coffee Prince while directing is the PD who did MBC's last big hit drama Empress Ki. I've still got Scholar Who Walks the Night ready to read, now's probably a good time to check out the source manhwa and see if it's as deserving of its popularity.