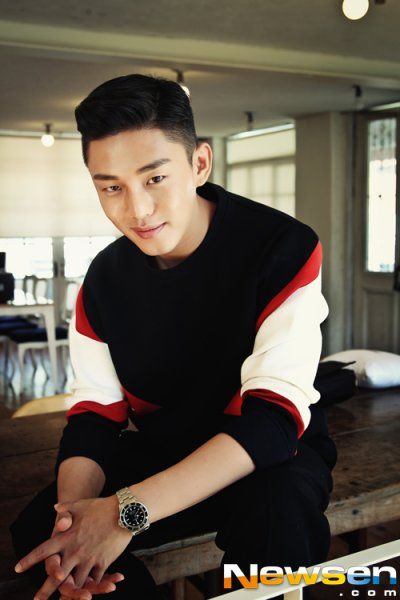 I think Yoo Ah In dodged a bullet with this one, but what do I know, it could end up being the surprise breakout K-drama of 2015. It was slow news last week due to lunar new year festivities when this new casting update came around. Last month it was reported that Yoo Ah In was offered the leading man role in upcoming K-drama Dr. Frankenstein. If he accepted it might be his last drama prior to enlisting, and we all know how important it is to leave on a high note (see Hyun Bin in Secret Garden or Song Joong Ki with Nice Guy).
After mulling it over, Yoo Ah In has officially declined the drama and remains on the look out for another project (or more) to keep building his already solid acting resume. He still has the sageuk movie Sado with Moon Geun Young and Song Kang Ho coming out later this year so no rush on picking a drama for the sake of getting some screen time. In addition to still looking for a leading man, Dr. Frankenstein is reportedly still without a PD as well though the screenwriter remains the writer who adapted Sungkyunkwan Scandal. This on top of still needing to be picked up by a network, who knows if this drama will see the light of day this year.
Dr. Frankenstein got huge publicity last year in late 2014 when it was reported that the drama was courting Kim Soo Hyun for the leading man. That, on top of the drama story line being one more in the currently popular personality disorder shtick – the male lead is an accomplished and cold doctor suffering from split personality disorder who learns how to love after meeting the female lead who is a cop. At least she's not a first year psychiatry resident or a circus performer, LOL.
Kim Soo Hyun declined early on which is how the casting moved on to Yoo Ah In, and now remains still searching for the trifecta of leading man, PD, and broadcast network/time slot. After the Kill Me Heal Me casting crazy there's no reason to write off Dr. Frankenstein just yet, but having the right production team behind the scenes will be crucial to whether this drama is worth watching. Case in the point the terribly inept Hyde, Jekyll, Me which can only do so much on the capable broad shoulders of leading man Hyun Bin.