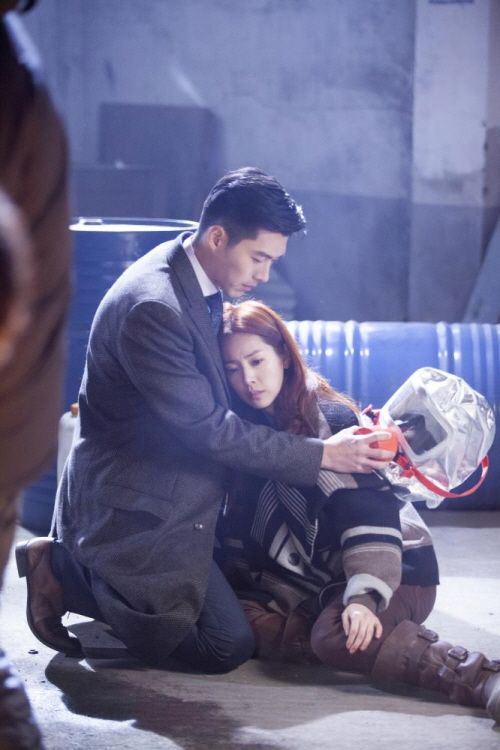 SBS must be letting out a giant sigh of relief, and clearly all the other networks are watching as well because the entire mess with the online streaming licensing in China for the last two months affects the entire K-drama industry. A short refresher – China's SARFT agency which regulates press, publication, radio, film and television issued a decree that starting in 2015 all online streaming of overseas shows much go through the same approval process as Chinese shows that air on television, which means submitting the entire completed show with subs to SARFT for review and approval.
This has caused popular overseas programming such as K-dramas and US shows to be unable to live-stream starting last month in January 2015, effectively slowing down the consumption the spread of entertainment pop culture for Chinese viewers. There was talk that the bidding prices to license K-dramas took a major tumble as the Chinese online portals slashed prices since it couldn't live-air a show anymore. But the first Chinese license of a K-drama in 2015 just went through with Hyde, Jekyll, Me getting comparable to what Pinocchio sold for late last year. SBS stuck to its gun, and on the power of Hyun Bin's popularity as well as the continued buzz and interest in the Mandarin-speaking regions for this drama, the drama is getting a financial breather in the end.
The news article also confirmed that Hyun Bin's star power in Japan remains no joke and Hyde, Jekyll, Me has also sold to Japan for network airing to start shortly after the drama ends its run in Korea. Last month Kill Me Heal Me also sold for network airing in Japan but is still in talks for online licensing in China. I think Hyde probably sold for more than it deserves based solely on Binnie's star power, but at the same time the low balling prices in late December was never going to happen since if the entire K-drama industry stuck to its gun then nothing was going to get licensed to China unless it was a reasonable price. Basically lower than the skyrocketing license fees of last year, which takes into account an earlier recoup of investment due to the live-airing, but higher than the rock bottom rates since a few months delay is not a deal breaker and is basically going back to the way things were before live-streaming in China started happening the last two years or so.