I swear the KBS production teams are keeping my hands busy the last two days typing out one drama casting after another. I'd complain if the dramas were casting all talentless hacks or untried newbies but the casting of upcoming KBS Friday night variety drama Producer hits every single one of my happy nodes so it more than makes up for blips elsewhere. This breaking casting confirmation may not make everyone happy but does for me – Kim Soo Hyun is confirmed to join the cast of Producer as one of the male leads alongside already confirmed sunbae Cha Tae Hyun.
That leaves the two leading lady candidates Gong Hyo Jin and IU yet to officially confirm, but it's fairly clear now the casting releases with respect to Producer have been all spot on so I'm expecting the two lovelies to confirm shortly. Producer feels like a drama that has come out of nowhere and suddenly vaulted to the top of the must see list. Kim Eun Sook's Descendants of the Sun is still half a year out and the Hong sisters rom-com Jejudo Gatsby won't arrive until summertime, making Producer the most exciting drama on the near horizon. With Kim Soo Hyun now confirmed, you can't pay me to not watch it.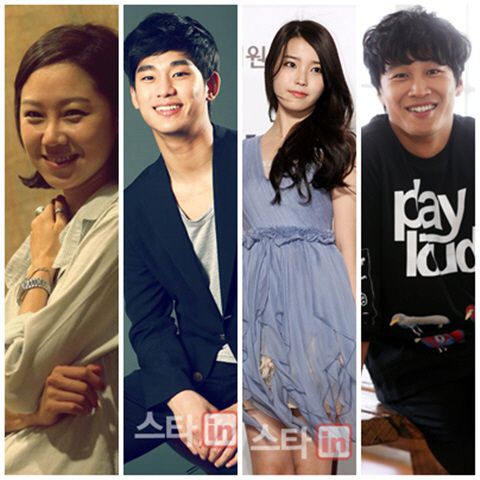 The latest news reports are inconclusive as to the OTP pairings but all signs point to Gong Hyo Jin-Cha Tae Hyun and Kim Soo Hyun-IU, which makes more sense if you ask me. I don't have a problem if the drama switches it up as long as it feels narratively warranted, I like all four leads and the age difference either way isn't an automatic deal breaker since so many K-dramas lately have tested my patience and inured me to the noona-dongsaeng or ahjusshi-agasshi romances. With that said, I really want Kim Soo Hyun with IU since his last two dramas have been with noona while my favorite pairing of his was with younger Suzy in Dream High. I don't think Hye Mi will mind if Sam Dong falls for Pil Sook this time, right?