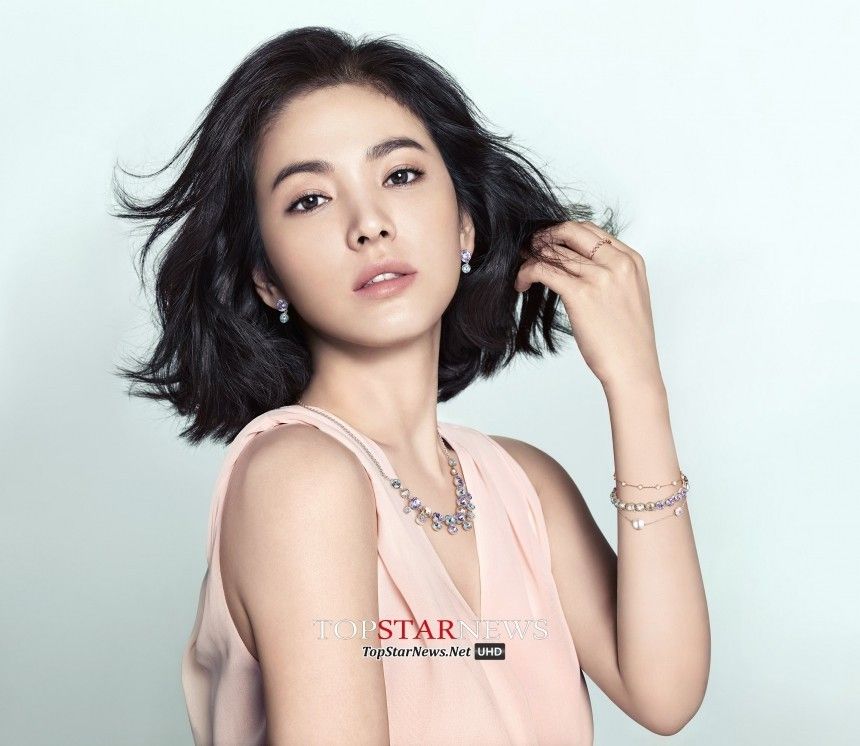 This sure is a nice mid-week casting jolt to get drama fans buzzing. With soon to be discharged from the military Song Joong Ki almost certainly confirmed as the leading man for Kim Eun Sook's upcoming disaster zone love story Descendants of the Sun, it's about time the production revealed news of the potential leading lady. It had to be a big name, with lots of fan chatter in recent months around Kim Tae Hee or actresses of her name recognition and experience level, which made sense based on Kim Eun Sook's casting record for all her dramas aside from Heirs, which went with a much younger cast.
The K-media is reporting that Kim Eun Sook has reached out and is in serious talks with Song Hye Kyo to don her best white coat and fatigues to join Song Joong Ki out in the conflict zone this fall. She's about as big of a leading lady name as Kim Eun Sook's leading ladies for her traditional dramas set around characters in their thirties – Ha Ji Won for Secret Garden, Kim Sun Ah for City Hall, Jeon Do Yeon for Lovers in Prague, Kim Ha Neul for A Gentleman's Dignity and On Air along with Song Yoon Ah. It's always been a matter of when and not if that Song Hye Kyo would do a Kim Eun Sook drama. On a side note, I totally didn't time this news release just so I can do a post about Song Hye Kyo following a recap with Binnie. Heh.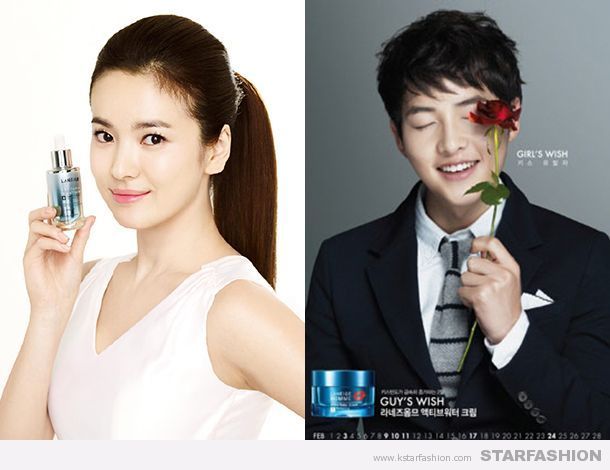 I have no problems with Song Hye Kyo being cast if she does accept. She's not a fave actress of mine but in watching her through the years it's undeniable that she has been working on her acting and has continued to improve. She was quite good in her last drama That Winter, the Wind Blows and it was the drama story that left me cold while her performance was lovely and on point. If she accepts DotS, it'll be her first KBS drama since They World They Live In in 2008, and even earlier than that she did Full House on KBS back in 2004. I've actually always felt Moon Chae Won gave off Song Hye Kyo vibes, which makes me optimistic that a Song Hye Kyo-Song Joong Ki pairing would work.
I'm not that worried about the noona-dongsaeng vibe since he'll be playing older and she'll be playing younger as the drama has his character being older than hers. She looks barely a day older than the Autumn in My Heart years, way prettier but not at the expense of looking that much older than her twenty year old visage, so I don't think Song Joong Ki would end up looking like her little brother. I would love if the two leads just sell their characters from the outset and hooks all the viewers into the drama story line rather than thinking it's Song Hye Kyo or Song Joong Ki onscreen.